The new updates of Windows 11 they bring it to better performance and easier management of hardware and system resources. The new system of search PID, publisher, user or process and App History from Task Manager, helps you see the applications that used a lot of resources CPU and internet bandwidth.
In App History you can see a top of the applications that have uploaded, downloaded or applications that used the largest number of MB on mobile internet connections.
How to see the applications that used a lot of resources CPU pe Windows 11
It is about a history of resource usage CPU and internet by the applications and processes that ran both launched by the user and in the background. This history is in Task Manager → App History.
1. Right-click on the task bar (Taskbar), Then click on Task Manager.
2. On the left side, click on App History.
By default, here are shown the applications that are installed from the App Store and the processes of the applications that come together Windows 11, but from the settings Task Manager you can choose to keep a history of all processes.
For a history of all applications that have run on Windows 11, Click on Settings in the lower left.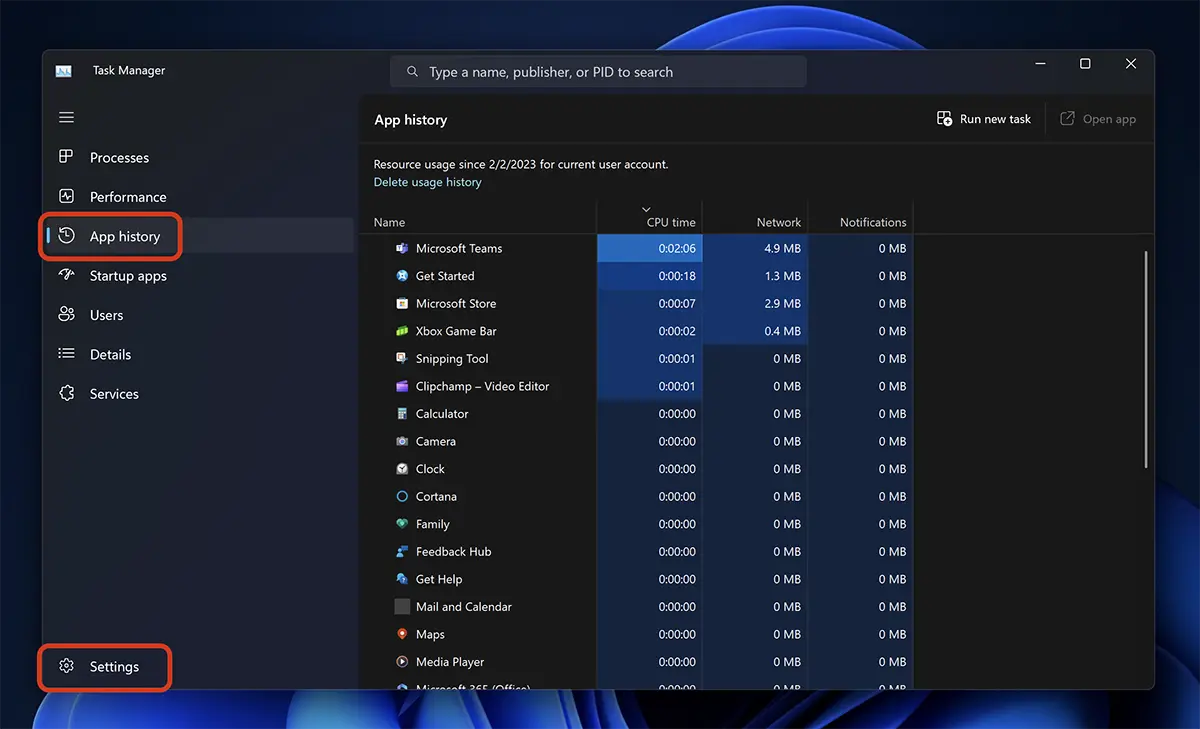 3. In the Task Manager settings, tick "Show history for all processes".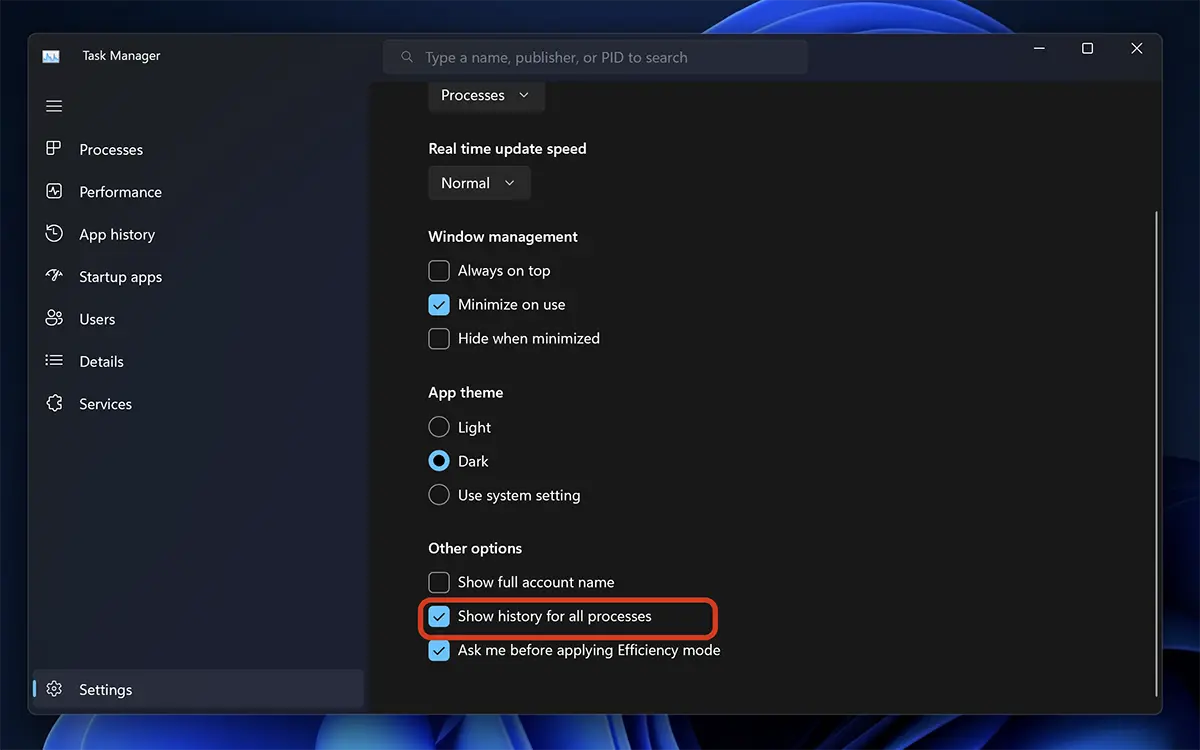 After this step, you will return to App History and you will see the list of all the processes that have run and are running on Windows.
To see the statistics for "download" or "upload", right-click on the column and check the options.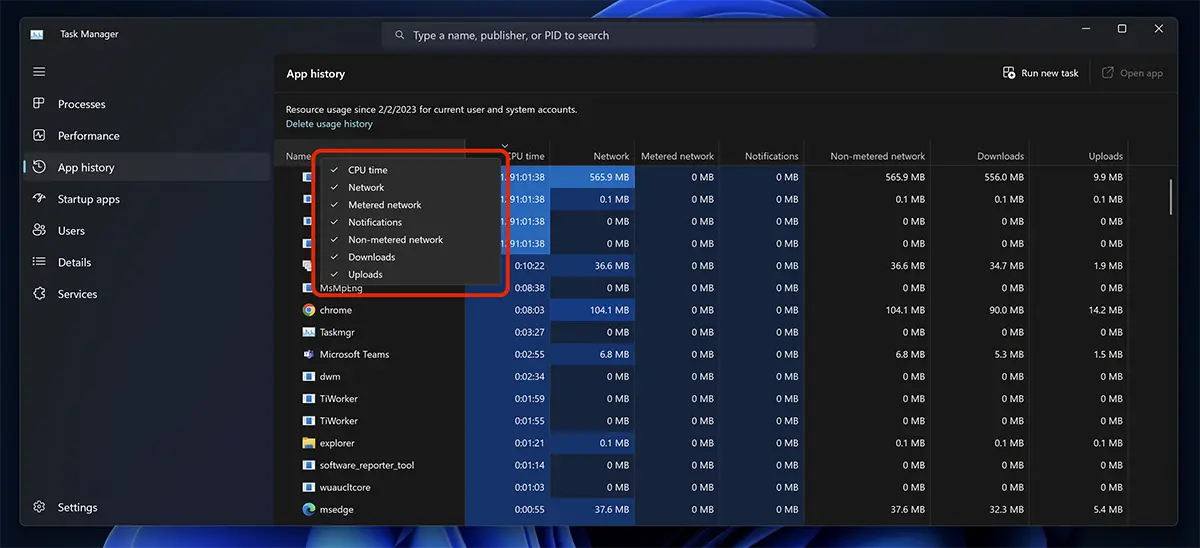 In this way you see the processes and applications that used the most resources CPU and internet on Windows 11.