Right after 8.1 Windows Update, microsoft announced that systems Windows 8.1 who will not have that Update installed (this is equivalent to a Service Pack previous Windows systems) will not receive System updates and security via Windows Update starting with May this year. Specifically, in order to continue receiving security updates, users Windows 8.1 (But not users Windows 8) Are required to install 8.1 Windows UpdateOtherwise will be vulnerable systems possible malware attacks.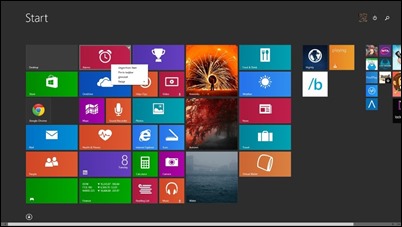 This decision microsoft was not necessarily a problem, but part of Windows 8.1 8.1 could not install Windows Update due errors which, despite attempts Microsoft (Windows relaunch 8.1 Update and Windows Update service updating) have not been resolved. Fortunately for those who have not yet installed (or could not install) Windows 8.1 Update, Microsoft announced yesterday that it will continue to launch security updates for Windows 8.1 inca 30 days, Until the June 10 2014, And also created a support page which provides information about Posts si error codes that can occur when trying to install the update and possible solutions for them:
Code 0x80073712
Code 0x800F0923
Error: We Could not complete the updates. Undoing changes. Do not turn off your computer.
Error: Failure configuring Windows Updates. Reverting changes.

The reason why Microsoft has extended the period days 30 8.1 Windows Update can be installed before being blocked security updates for Windows 8.1 is that many users still have not upgraded systems and preferring would have remained vulnerable, which was not in their interest, nor the company. Users enterprise Windows 8.1 you will have access to a period 3 times (120 days) To install Windows 8.1 Update (until August 12 2014) Before their systems to not receive security updates.
STEALTH SETTINGS - Microsoft extends support for Windows 8.1 until June 10, 2014
Microsoft extended support for Windows 8.1 until June 10 2014