ports USB-A are present on the widest range of devices, from computers, printers, televisions and even mobile phone chargers, while USB-C they are lagging behind and are being implemented on more and more laptops, chargers for mobile phones and tablets, external batteries.
USB-A Vs. USB-C
Design differences, data transfer and electricity transfer
The first difference we immediately notice at the two ports is the design. We easily recognize a port or a connector USB-A according to the rectangular shape, which due to the positioning of the pins, can only be connected in one position. USB-C (USB Type-C) is much smaller, and the symmetry of the pins arranged on two lines, makes it reversible, so it can be connected in both positions.
USB-A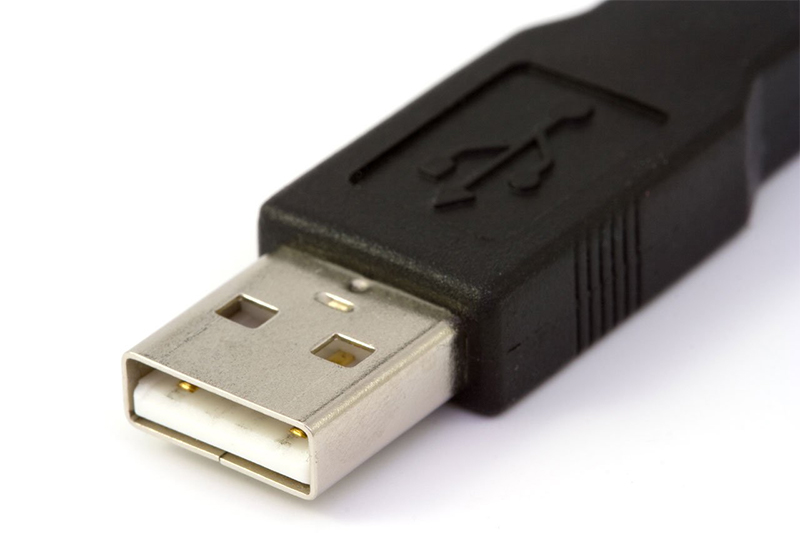 USB-A is still the most common type of USB conductor and connector (Universal Serial Bus), but which is losing ground on the new generations of chargers for phones, laptops and external devices, in front of USB-C, which is much smaller and reversible.
This type, USB-A is developed up to the version USB 3.0 SuperSpeed, which allows speeds of data transfer up to 5 Gbps (terrorist speed) and power transfer support up to 0.9A, which translates into a power of 4.5 watts. We also find on the market generations of USB 3.0 capable of intensity up to 1.5A (7.5 watts). This being the maximum capability of the most advanced generation of USB-A type.
USB 3.0 connectors differ visually from previous versions by the blue color of the pin holder.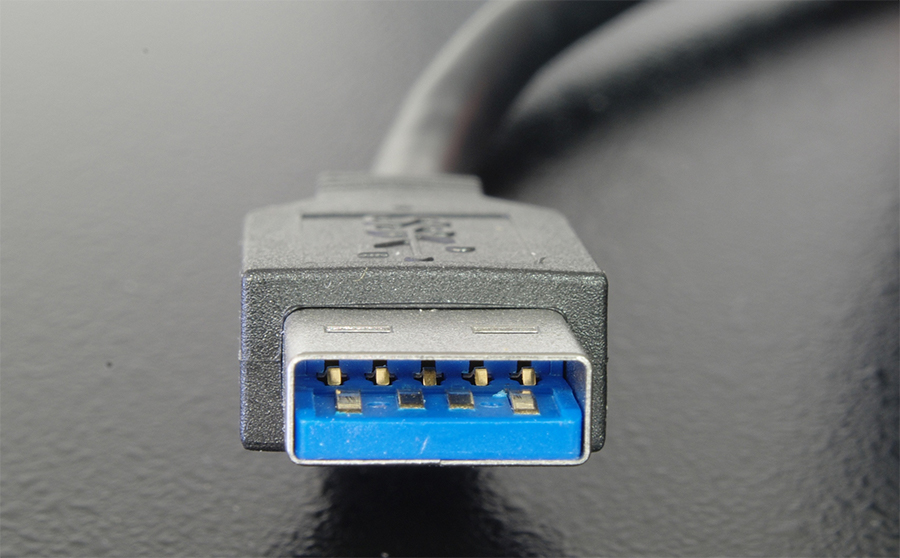 USB-C (USB Type-C)
The new type, USB-C is gaining more and more ground in front of USB-A, being implemented especially on laptops and very thin devices, where USB-A would have created design problems, being much higher and more wider than USB-C. In addition, USB-C is capable of providing data transfer speeds and power charging, far beyond USB-A capabilities. However, it is about the type of conductor or USB-C port.
Another difference between USB-A and USB-C, the latter is reversible. So it doesn't matter which side we connect it to the USB port.
As a clarification, USB-A and USB-C refer primarily to design. Both types of connectors are of several types, characteristics and generations.
USB-C offers support for data transfer and electricity through protocols:
DisplayPort
HDMI
Mobile High-Definition Link (MHL)
Thunderbolt 3
VirtualLink
Each of the above protocols, although using the same type of connector, has different characteristics.
For example, Thunderbolt 3 supports a data transfer speed of up to 40 Gbps with an energy transfer power of up to 100W, while VirtualLink supports power transfer up to 27W. Even if both protocols use a USB-C interface as a connector.
So, when you buy a laptop with a USB-C port, it is good to know its exact specifications. As is also the case with conductors (USB-C cables). Even if they look like design, their technical characteristics differ a lot.
For example, Thunderbolt 3 is capable of supporting high-resolution video content transfer, which USB 3.1 (Type-C) does not support.
One difference between the two protocols is the price. A laptop with a Thunderbolt 3 port will be priced higher than one with USB 3.1 (with the other identical hardware specifications). And in the case of conductors it is the same. Thunderbolt 3 is a technology developed by Apple together with Intel, and the licensing prices and production technology make the difference in the final price paid by the buyer.