Normally, updates are for enhance performance, improving security si bug fixesfixes may (errors) from previous versions. At least so they say.
But there are also scenarios in which a simple update Windows 10 can lead us to the point where we lose all the data stored on the hard disk or SSD and take us out of productivity for a long time.
Following the update of Windows 10 from the first part of December 2020, (Windows 10 December 2020 Patch Tuesday), those who ran the utility CHKDSK faced a very serious error affecting system files.
Specifically, users who have Windows 10 20H2 and they ran the utility CHKDSK, instead of detecting and correcting any corrupt files on the disk, it destroyed something in the file index for those who have an SSD as a master disk.
On closer inspection, this CHKDSK bug, during verification, detects the SSD as a simple RAW partition and destroys the NTFS file system. So any running of the system after CHKDSK is impossible. Error returned Blue Screen (BSoD) in which the case is invoked "NTFS FILE SYSTEM".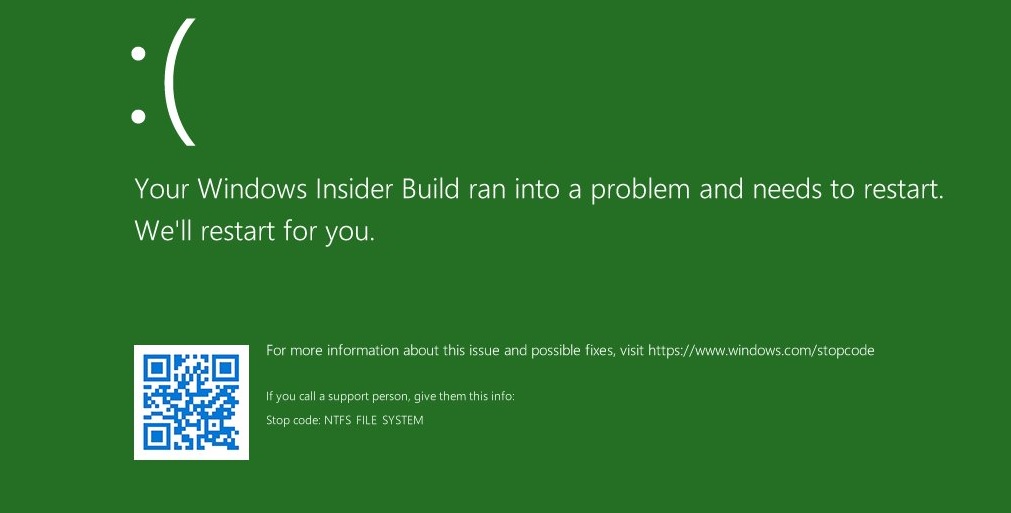 It is true that this problem affects a limited number of users, but it is incomprehensible why Microsoft brought this bug in a December update, since the problem has been reported since versions beta but by Windows 10, first detected on Windows 10 Insider in August 2020.
How to solve NTFS FILE SYSTEM (Blue Screen) after running CHKDSK
After the operating system is restartat, it will try to run the corrupt file scan command again, ending with the "NTFS FILE SYSTEM". To avoid the Blue Screen error, when the automatic chkdsk scan starts, turn off the computer "cold" and restart. Everything should go normally after restarting.