OS Windows au cea mai mare acoperire pe calculatoarele din intreaga lume. Si tot cea mai mare "acoperire" o au si atunci cand este vorba despre batai de cap provocate utilizatorilor.
Comparativ cu macOS, sistem de operare ce functioneaza numai pe Mac sau MacBook, Windows functioneaza pe PC-uri si laptop-uri produse de diverse companii. De la DELL, ASUS, Lenovo si pana la marci si modele despre care nu au auzit mai mult de doi oameni, pe toate se poate instala o versiune de Windows.
Asadar, avem de a face cu hardware-uri variate pe care se instaleaza acelasi sistem de operare. De aici apar si majoritatea problemelor de functionalitate si erori critice pe Windows.
Cele mai mari probleme ale Windows sunt cele care se termina cu BSOD (Blue Screen of Death) and the user inexperienced he does not know what to do to solve the problem.
Today we will stop the blue screen error: "DRIVER_IRQL_NOT_LESS_OR_EQUAL"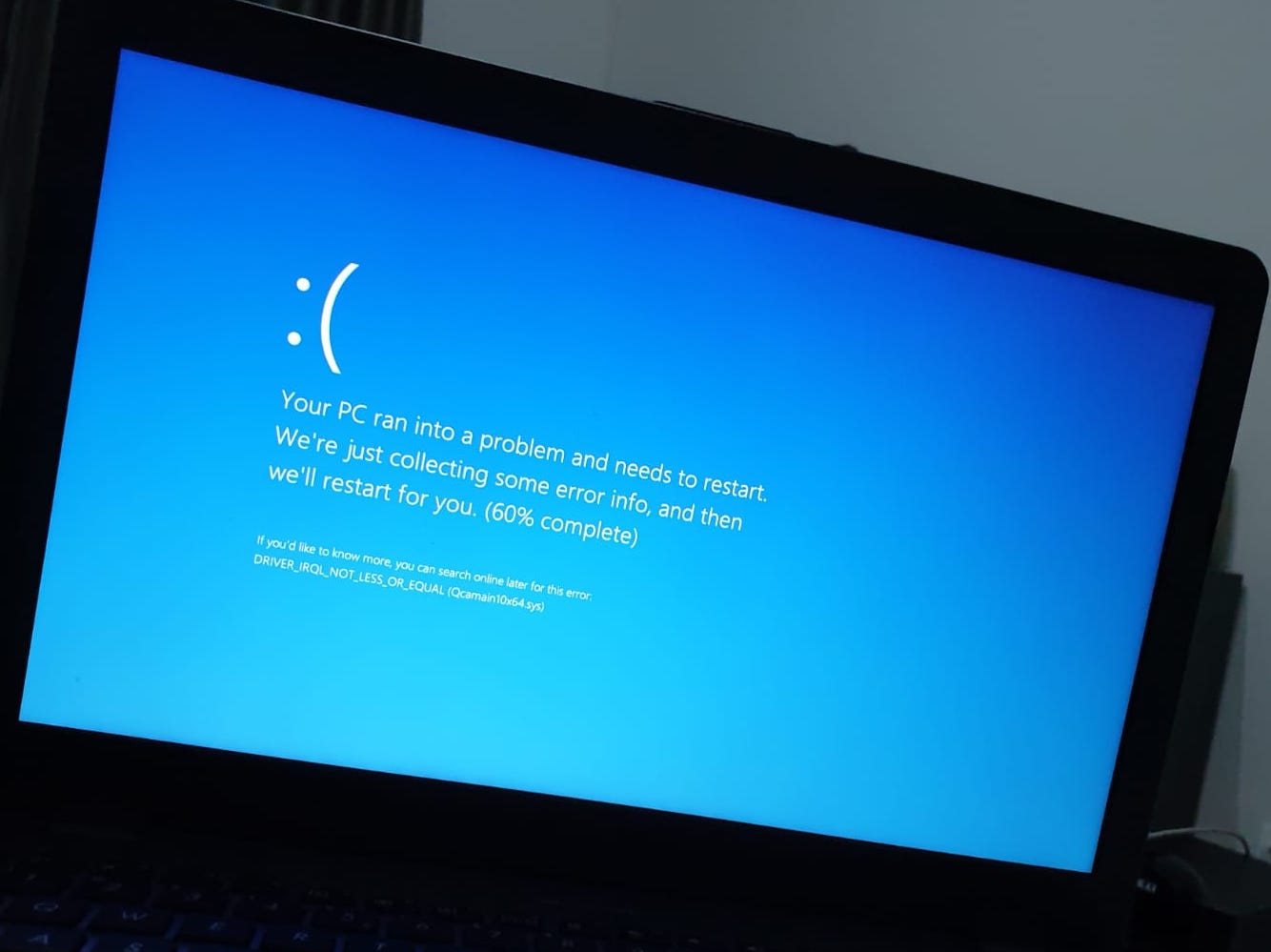 As we can also guess from the general error code, "DRIVER_IRQL_NOT_LESS_OR_EQUAL"Or refer to driver issues.
Making a bracket, drivers are those programs (you do not imagine they have the graphical interface) ce fac legatura intre sistemul de operare Windows, aplicatie si device-ul utilizat de aceasta.
De exemplu, ca aplicatia de sunet sa va functioneze pe un sistem de operare Windows, o sa aveti nevoie de un driver creat special pentru a face legatura intre sistemul de operare si placa de sunet sau device de iesire sunet. Fara acest driver nu o sa aveti sunet pe Windows. Nici sunetele de sistem si nici pe music player ori altceva.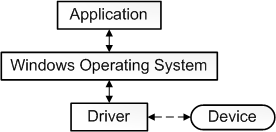 Most of the time, for each sound card model, there is a dedicated driver available from the manufacturer.
It's just an example. Of drivers they also need: network card, Bluetooth, wireless card, mouse, keyboard, monitor and more.
Ca sa se creeze un mediu si mai bun pentru erori ale diverelor, pe Windows avem si multe scenarii in care utilizarea unui device hardware este posibila numai cu mai multe drivere in "cascada".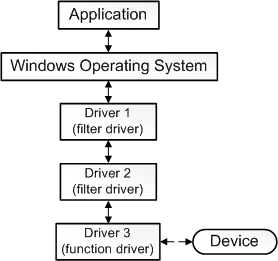 Returning to our subject, "DRIVER_IRQL_NOT_LESS_OR_EQUAL"Is exactly the date of a driver that does not work properly. The operating system remains stuck with various "Blue Screen" versions:
"Your PC ran into a problem and needs to restart. We're just collecting some error info, and we will restrate it for you."
":( Your PC ran into a problem and needs to restart We are just collecting some info, and then we will restart for you If you would like to know more, you can search online later for this error: Qcamain10x64.sys ."
"STOP 0x0000000A: IRQL_NOT_LESS_EQUAL - Qcamain10x64.sys"
"STOP 0x0000001E: KMODE_EXCEPTION_NOT_HANDLED - Qcamain10x64.sys"
"STOP 0 × 00000050: PAGE_FAULT_IN_NONPAGED_AREA - Qcamain10x64.sys"
"A problem has been detected and Windows has been shut down to prevent damage to your computer. The problem seems to be caused by the following file: Qcamain10x64.sys. "
Problema poate sa apara "din senin" in urma unui update de Windows 10, in momentul in care placa de retea wireless devine activa. Adica dupa ce v-ati conectat laptop sau PC la o retea wireless.
Qcamain10x64.sys is a file that keeps the Qualcomm Atheros Driver, responding directly to wireless LAN connections.
Sunt scenarii in care in urma unui update de Windows 10, acest driver sa aiba interactiuni mai putin fericite cu alte dirvere si componente de sistem ale Windows 10, ducand la prabusirea sistemului de operare.
BSOD Error Resolution: DRIVER_IRQL_NOT_LESS_OR_EQUAL / Qcamain10x64.sys
Solving can be done in two variants. The simplest is in the scenario where the operating system starts up.
Method 1
1. Right-click on "this PC"Then click"Manage"
2. Click on "Device Manager"- You can find the option in the left-hand bar under:"computer Management"→"System Tools"
3. Go to "Network adapters"And right-click on the network driver. In our case: Qualcomm Atheros QCA9377 Wireless Network Adapter.
4. click 'Update Driver Software"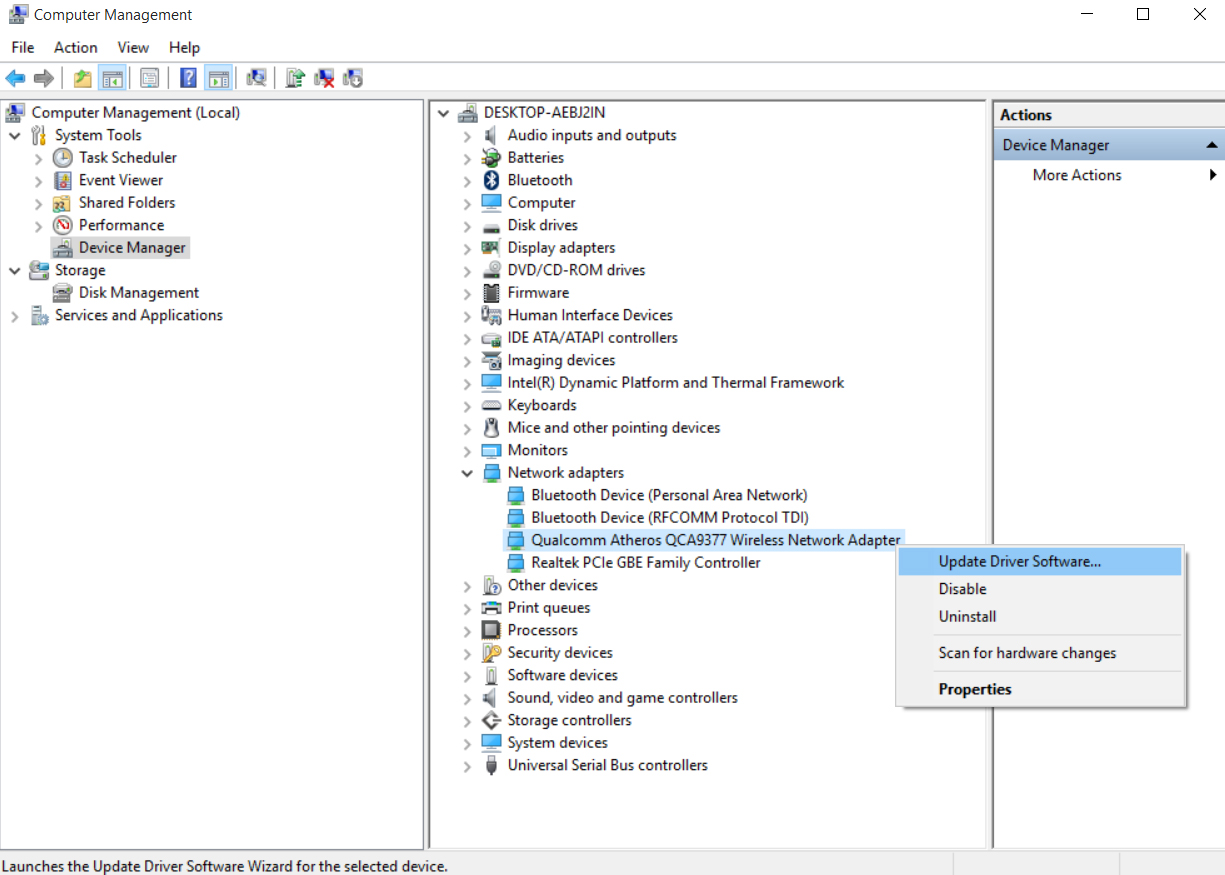 In the next step you have two options where you can update / change the driver. Either use automatic search in which Microsoft will look for and install the latest driver version for your device, or look in your computer or a compatible CD / USB driver.
After installing the new version, it is not necessary to restart the operating system. Everything should work normally.
Ideal ar fi sa aveti un CD cu driverele originale, dedicate sistemului de operare Windows 10. Daca ati cumparat PC sau laptop cand era un Windows mai vechi, Vista sau Windows 7, cel mai bine este sa mergeti pe pagina de suport a producatorului si sa descarcati / instalati cea mai recenta versiune de driver.
Method 2
Partea cea mai urata este atunci cand apare Blue Screen inainte de pornirea completa a sistemului de operare, iar "Metoda 1" este imposibil de aplicat. In acest scenariu, singura varianta ramane sa rulati sistemul de operare Windows 10 in "Safe Mode"
Starting in "Safe Mode" is based on your laptop model. Most models access a F8, F10 or F12 as soon as the manufacturer / brand logo appears.
After entering Safe Mode, follow the steps from "Motoda 1" to 3. At the next stage, right-click on the driver and click "Disable"
Restart the operating system, turn on the driver and update.
If the problem persists, you will need to save your original driver (on a portable (USB Stick)) made available by the device manufacturer and install it offline.
How to fix BSOD (BLUE SCREEN) DRIVER_IRQL_NOT_LESS_OR_EQUAL error on Windows 10