With the launch macOS High Sierra, a number of options have been introduced with the roll of ease more work on Mac / MacBook and increase productivity.
One of the new options is "split view" for the Mail application.
What does "split view" mean? macOS
Opening two full-screen windows of two different applications or the same applications but having different content.
In the screenshot below we have a split view for Mail and Safari.
Apple introduced this feature for the Mail application with the launch macOS High Sierra. So when we receive an email or want to compose a message and we are in Safari, the screen is automatically divided into two parts. One in which we have the mail application with the message and the other with the browser.
A useful function, especially when we need to track elements from a content that helps us compose the message, but this division. made automatically, can be annoying to users.
Enabling and disabling "split view" for Mail application, is made from its settings.
we open Mail
go to "Preferences"
in the "General" tab unchecked option: "I prefer opening messages in split view in full sceen".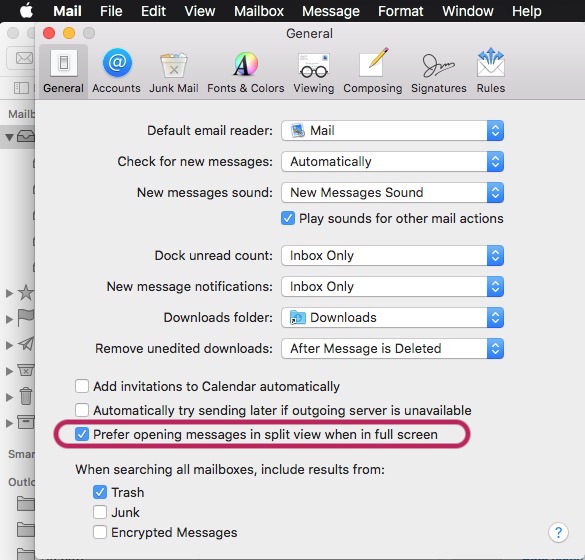 Once this option is unchecked, the Mail application will not open in full screen every time you receive a message or compose one, and it will not appear in the split view either.
As far as I noticed, this change takes effect after we close and reopen Mail application.
To reactivate the option, go to the same place in General and check the box.