AIMP v2.50 is the latest version of the player, Released last week. I use this player for a while as a replacement for winampUsed more because mainstream coverage / application popularity than performance. In my opinion, Winamp free DFX installed, is very awkward. Chapters AIMP2 quality is much higher sound (filtration + equalizing impeccable) and GUI (Skin), but I have a problem with it stressful. Can not create playlist using drag & drop (Ie to pull music files in the playlist area). : -? Does anyone have any idea what could be the cause / solution? In Windows XP go. Comment please ... is promotion :)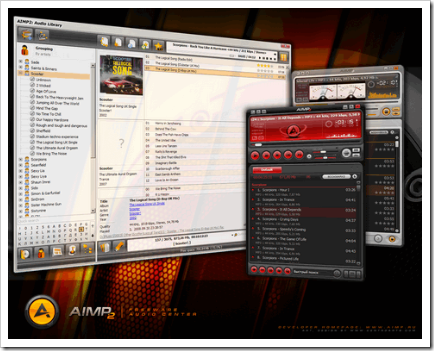 If you do not use AIMP2 will say once tested program remains installed on your PC Provides support for all kind of file format is audio (MP1, MP2, MP3, MPC, MP +, AAC, AC3, OGG, FLAC, APE, WavPack, Speex, WAV, CDA, WMA, S3M, XM, MOD, IT, MO3, MTM, UMX). Multiple sorting options, playlist management, file conversion (sound files converter). If you are a fan of online radio station (Internet Radio) AIMP2 allows you to listen and Registered shows and your favorite music with an impeccable sound quality (32-bit sound processing "crystal clear sound"). Audio player uses lots of plugins that help increase performance and extend the playback options, registration filtration. AIMP2 has three plugins "borrowed" from Winamp. Input, January si DSP.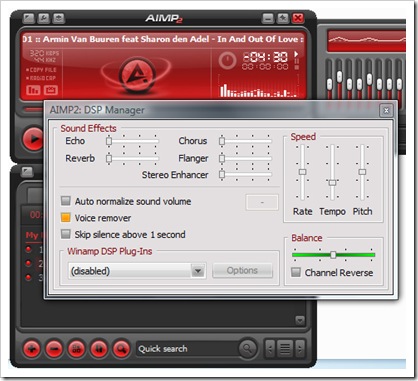 If I made you curious and want to test the music player, you can download the aimp.ru with SkinEditor plus other great skins already created.
AIMP2 - XCrystall.
AIMP2 v2.50