Power menu (or Win + X) Replaces Windows 8 si Windows 8.1 Start menu in earlier versions of WindowsThrough its users with quick access to different System utilities (disk Management, computer anagement, Device Manager, control Panel, Task Manager, Run, Command Prompt etc.).
In Windows 8.1 Preview, microsoft replaced the option of accessing Command Prompt's from Win + X with the option of accessing Windows PowerShell (o utility for making command linesDesigned specifically to enable system administrators to control and automate its administration).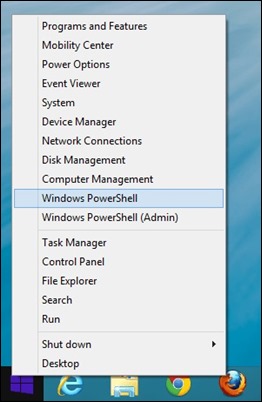 Although users Windows I can use Windows PowerShell to perform any commands They can perform in Command PromptAre enough users would prefer to use the Command Prompt, which is why prefer this option to access utilities Power menu.
How to replace PowerShell Command Prompt Window Win + X menu in Windows 8.1?
Right-click an empty spot in taskbar and select Properties
in tab NavigationUntick Replace Command Prompt with Windows PowerShell in the menu When I right-click the lower-left corner or press Windows key + X under section corner navigation (This is checked by default 8.1 installing Windows), then click on OK
And that's it. menu Power (Win + X) of Windows 8.1 will now have the option of accessing display Command Prompt instead the option of accessing Windows PowerShell.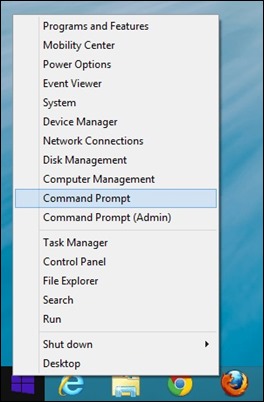 STEALTH SETTINGS - How to replace Windows PowerShell with Windows Command Prompt in 8.1 Power (Win + X) Menu
How can we replace with Command Prompt in Windows PowerShell Power menu (Win + X) of Windows 8.1