With the launch Windows NEVER Preview, Users have found a number of New Sites feature Uploaded by Microsoft in their operating systems, the most important of which are option boot directly into DesktopThe reintroduction Start button, integration SkyDrive, more customization options Start Screen's and 's Lock Screen, multitasking improved Search unified, new applications built-in and a new look for Windows Store. But Microsoft decided that in addition to adding these sites feature, to stop others present in Windows 8 (Left inheritance from previous systems Windows).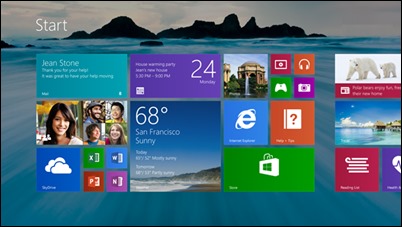 What features Windows 8 has quit Microsoft in Windows 8.1?
1. Probably the most important feature which is missing from the update site Windows 8.1 The tool is Windows 7 Backup & System Image Recovery. Although Windows 8 was introduced to users backup solution Simplified and easy to use, namely File History, They could use and Windows Image Recovery to create System backups. In Windows 8.1 this feature has been completely removed (creation of backup images no longer possible, the option System Image Recovery absent in Advanced Startup Options menu) Users with the possibility to matter si access old backup images below.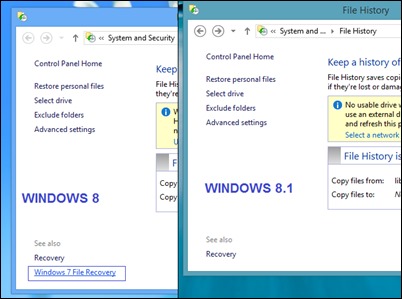 2. Another feature which i will miss it Windows Experience IndexThrough its users being able to run in background tests sale hardware and to evaluate performance them (CPU, RAM, video card si hard drive). Users will still be able to run these tests manually Command PromptUsing the command WinSATBut the results will be displayed in System Information.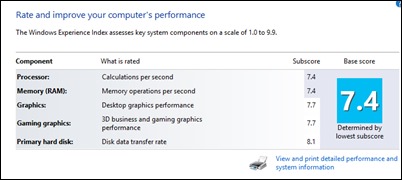 3. through modern applications The most frequently used Windows 8 there is also Facebook App Messaging & Chat. In Windows 8.1 But this is no longer present, change being made, most likely in favor Application Skype (This is not included in the version Preview, But it will be one of default applications in final version a Windows 8.1). Unfortunately, the modern Skype app does not support chatting contacts on Facebook, But the feature is available in Messaging App (Microsoft has already announced Facebook is working on its own app, So we must arm ourselves with patience).
4. Application Photographs from Windows 8 assembled in the same place images stored in various accounts such as Facebook, Flickr or SkyDrive. In Windows 8.1, however, the application only displays images stored locally, in computer. It no longer includes integration even for their own online storage service, SkyDriveMost likely because it already has a own more advanced integration in the new operating system Windows. As for Facebook, Microsoft has announced that it will offer Photo support in its modern application (when it becomes available), and invited Yahoo to create their own Flickr app.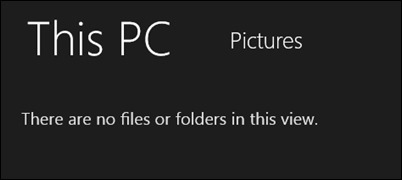 5. And another pretty significant change for some users, application Calendar no longer supports Google Calendar (It connecting to the Windows 8.1 only their own services such as Outlook.com si Exchange), Microsoft probably expecting Google create their also own application.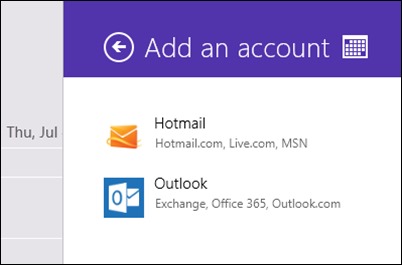 It remains to be seen what changes will occur until the release the final version of Windows 8.1, Not conceivable that feature be added back links removed or new ones to be introduced to compensate for their disappearance. Microsoft has announced that Windows 8.1 RTM will be available to subscribers TechNet si MSDN at the end of august, the official launch a Windows 8.1 (general availability) Is scheduled for the end of October.
STEALTH SETTINGS - 5 Windows NEVER features you won't find in Windows 8.1
5 features Windows 8 which are no longer available in Windows 8.1