microsoft has launched Windows 8.1 Preview after a few days, it can be installed either free update from Windows Store, Or by ISO image available at download pe official website company's.
Among the most important (and long awaited) Feature Links included in the update Windows 8.1 include Start button (Returned at the request of users, but it will display The Start ScreenAlso improved and not Start menu as I hope many of you), the more customization options, Displaying more applications (Up to 4 applications by display resolution) On the same screen (split-view) New look Windows Store, Search improved and, not least, the option to boot to the Desktop.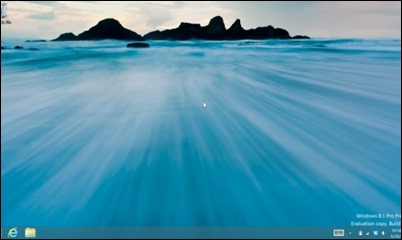 In Windows 8When you turn on the system is displayed first The Start Screen, Only then can access Desktop clicking on tile site it, which is why many of us have turned to third-party applications to boot to the Desktop. In Windows 8.1 Preview users can activate option to boot directly into the desktop from system settingsWithout it being necessary to use third party applications to do this.
How can I boot Windows 8.1 Preview directly into Desktop?
to activate 8.1 boot directly into Windows DesktopRight-click on taskbar and select Properties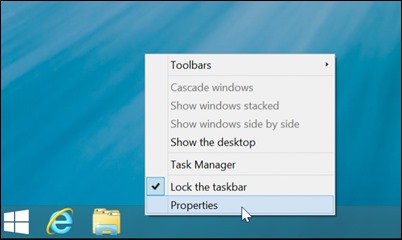 in tab Navigations, under Start Screen, Check Go to the desktop INSTEAD OF Start When I sign in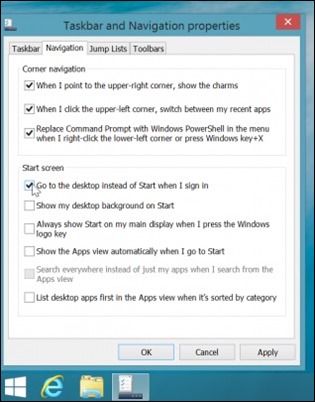 click on Apply si OKThen give logout or restart
The first time that you will log into Windows 8.1 You will be taken directly to desktop, Without having first displayed The Start Screen. Success!
STEALTH SETTINGS - Enable boot to desktop option in Windows 8.1 Preview
Enable the option to boot directly to the Desktop in Windows 8.1 Preview