Although there is no denying that USB storage devices It is a simple and fast data transport between PCs, Their use is very often a risk for PC security or systems mounted thereon. If you are looking for a method to restrict access to users standard devices USB Storage (USB Sticks, External HDDs or cards) Most likely you have had bad experiences with some Virus contact via USB, or you want to restrict copying data / personal information or confidential and / or to block access to various applications that can be launched / run on such devices.
The easiest way to prohibit / restrict the use of USB storage devices compatible with all OS versions Windows XP, Windows Vista si Windows 7It relies on several Registry editing.
open registry Editor (type: regedit in Run or Search the site Start Menu and give Enter)
navigate to key site HKEY_LOCAL_MACHINESYSTEMCurrentControlSetServicesUSBSTOR
in the right pane change the value DWORD entry Start from 3 in 4 (Disable access to USB devices already installed server)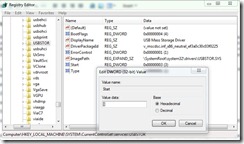 then right-click the key USBSTOR and select Permissions menu displayed
select group SYSTEM and tick Deny in the right Full Control (To prevent the installation of new USB devices in the system and also the reset value Start when connect)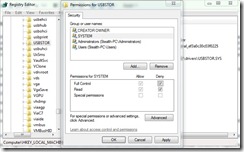 After you make these changes, whenever it will try to connect USB devices to the computer monitor will display Access is denied.
Note: Before making any changes to the system registry it is recommended to create a backup of your device to avoid possible unpleasant consequences.
STEALTH SETTINGS - How to Restrict User Access to USB Storage Devices in Windows
How to restrict users from USB Storage in Windows