These days are in full swing vaccination campaigns in almost every country in the world, and vaccination appointments can also be made online. What should be the most convenient and good method of programming are government platforms that leave much to be desired. A negative example is Romania, where the platform developed and managed by STS (Special Telecommunications Service) is not much better than a "file with rail".
Pe software platform frequent errors occur and users are guided to clear the browser cache and browsing history before trying again. Given that the pandemic has brought online seniors who barely manage to open a web page, clear a cache and a browsing history is too much.
If you are in a situation where you have to do this in order to access a form or an appointment, the following tutorial will be helpful.
How to clear cache, browsing history and cookies on Google Chrome
1. In Google Chrome we go to the menu with the three points top right, click on them, then click on "Settings".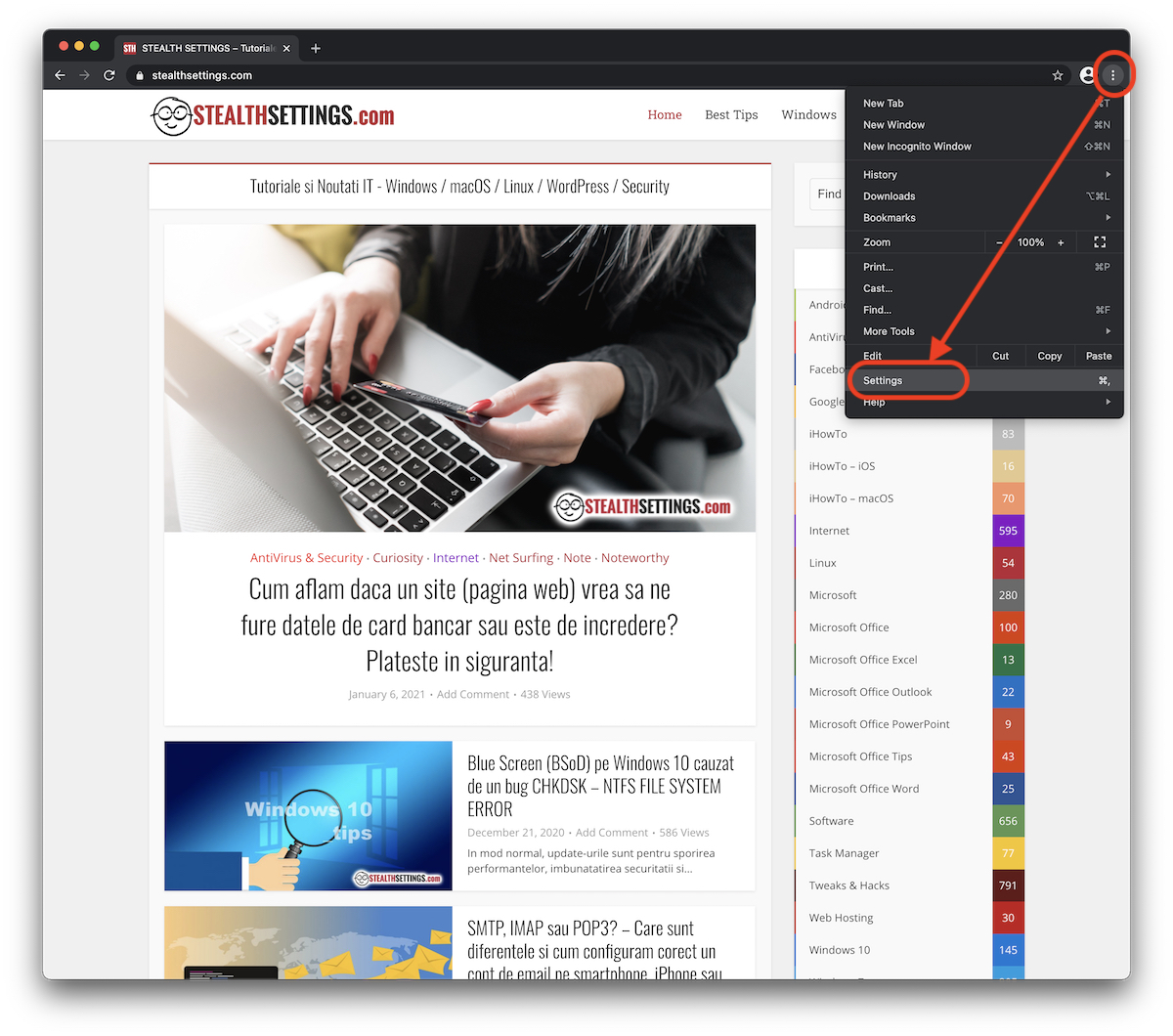 2. In the search bar in the settings, type "cache"Then click on"Clear browsing date".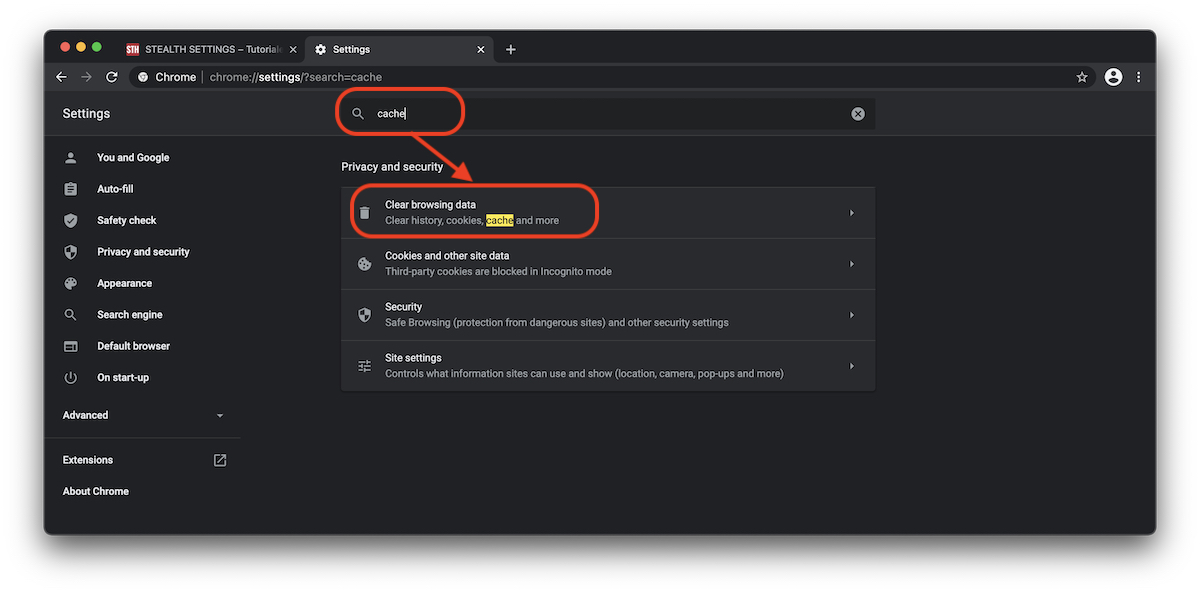 3. In "Clear browsing date"We have two types of options. "Basic"And"Advanced". Beside "Browsing history","Cookies and other site data"And"Cached images and files", In" Advanced "we also have the possibility to we delete recent download lists, autocomplete si saved passwords. For what we need is enough to we delete the data from "Basic". Click on "Clear date".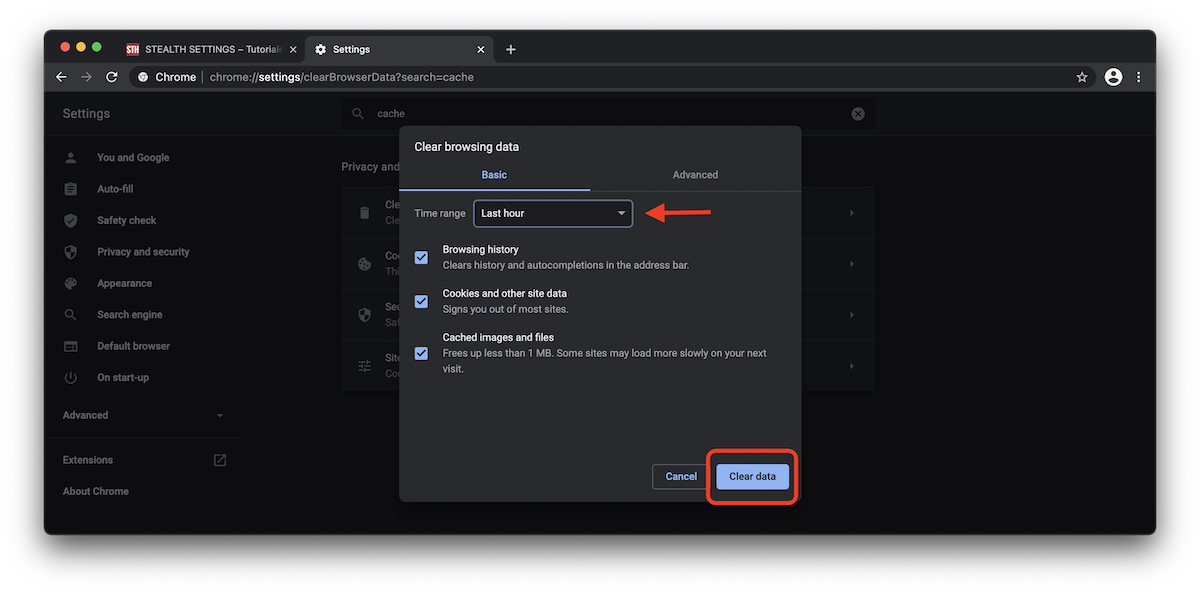 You can delete data saved in the last hour, last 24 hours, 7 days, 4 weeks or all data.
For Microsoft Edge, Mozilla Firefox and Opera, follow similar steps. Only the display and interface mode differ.
How to clear cache, browsing history (History) and cookies on Chrome