most applications install it in Windows leave behind when they are removed, files si registry which accumulated mouse can create problems, either directly through the system increase boot time or its reaction or other installed programs by corrupting them, leading to a malfunction.
Mirekusoft Install Monitor is a free uninstaller, by which users can completely uninstall applications you no longer need Windows. In addition, Monitoring and system changes that support the installation of applications and resources consumed it.
To remove, modify or repair a program Monitor displays the Install list, just select it, then click on one of the buttons Uninstall, Change or Repair.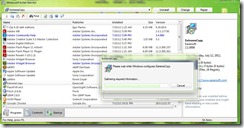 After uninstall a program, Click the button Clean up to clean up system files and registry left behind by him.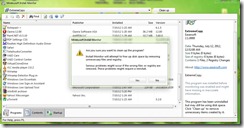 Also to show all registry Written by a specific application on a server, select the application, then click on the tab Contents (At the bottom of the window).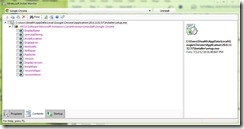 In tab Startup can identify the items that allow a program to run at system boot.
System requirements Install Monitor Mirekusoft minimum use are:
7 Windows, Windows Vista (SP1 or 2), Windows XP (SP3)
1 GHz processor minimum
512 MB of RAM
STEALTH SETTINGS - Completely uninstall Windows apps with Mirekusoft Install Monitor
Completely uninstall applications from Windows with Mirekusoft Install Monitor