Many users Windows They are addicted option HibernationWith that, most likely, they have become accustomed since Windows XP. this saves documents si open applications pe Hard Drive and lock the computer, the user can then continue up where he left, without having to wait for the system to boot or to reopen applications and required documents.
In Windows 8In default mode option Hibernate missing from Power menuIt just showing Sleep, Shut down si Restart.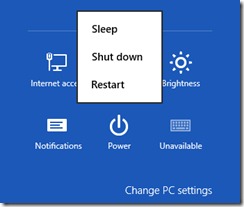 Although Sleep making about the same as Hibernate, there are some significant differences between the two, such as minimum battery consumption for Hibernate or that when using Sleep, applications, and files are saved in memory and no hard drive, and a power failure can lead to loss of data or other errors.
How do I add Hibernate in Windows 8 Power Menu?
open menu Charms and click on the search icon (or use the key combination Windows + W), And type power Options in the field below Search

click on Power Options (First result displayed) and in the open window click Choose what the power button do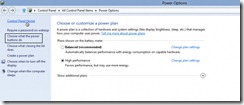 then click on Change Settings That are currently unavailable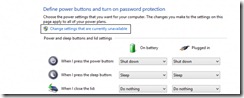 under Shutdown settings, Check Hibernate (Power Show in menu)

click on Save Changes and ready, Hibernate option will appear in the Power menu.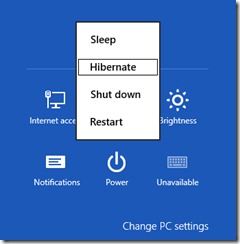 STEALTH SETTINGS - How to add Hibernate option in Windows 8 Power Menu
How to add Hibernate option in Power menu in Windows 8