La Windows Build conference, Held yesterday in California, microsoft finally showed a preview of new Windows 8. It will be totally different from previous Windows systems, at least in terms graphical user interface (GUI).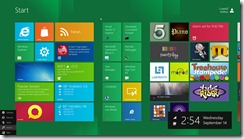 Built on a solid foundation Windows 7The new operating system will bring improvements performance, security si reliabilit. In addition, the new Metro-style interfaceDesigned specifically to improve touch experienceWill display important information for users and will provide total control thereof.
Along with the presentation made during Windows BuildMicrosoft announced 8 launch of Windows Developers Preview (A kind of pre-beta version of the operating system), which is Available for download since last night, in three variants: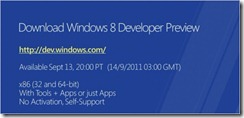 special platform for developers, Available only 64-bit and contains Links tool Special development Metro applications (Windows SDK, Microsoft Visual Studio Express 11, Microsoft Expression Blend 5), as well as 28 Metro applications (Including application BUILD Conference)
two platforms preview (available x86 si x64) Containing only Metro applications aimed at familiarizing Windows user with new interface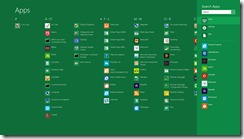 Before installing preview Windows platforms 8 check that your system meets the following requirements:
processor (32 or 64-bit) of 1 GHz or faster
1 GB RAM minimum for 32-bit or 2 GB RAM for 64-bit
16 GB minimum (32-bit) or 20 GB (64-bit) space-bar disk
DirectX 9 with driver WDDM 1.0 (Or strongest)
(Optional) Touch screen monitor to test the new interface specifically designed touch-input
Download Windows Developer Preview 8 (with tool-ins for creating applications), 64-bit (4.8 GB ISO) Sha 1 hash – 6FE9352FB59F6D0789AF35D1001BD4E4E81E42AF
Download Windows Developer Preview 8, 64-bit (3.6 GB ISO) Sha 1 hash – 79DBF235FD49F5C1C8F8C04E24BDE6E1D04DA1E9
Download Windows Developer Preview 8, 32-bit (2.8 GB ISO) Sha 1 hash – 4E0698BBABE01ED27582C9FC16AD21C4422913CC
Note: Preview Windows platforms 8 are only available in English.
STEALTH SETTINGS - Download Windows 8 Developers Preview
Download Windows 8 Developers Preview (Pre-Beta Links)