When it comes to Viewing Files .ai (Adobe Illustrator) And .psd (Adobe Photoshop) in folders where they are stored, OS X users have a big advantage over the Windows. On OS X, previewing the .II (Adobe Illustrator) And is native .PSD, without the need to install any application. It is available both preview thumbnail (small icon) in FinderAnd in the way preview fileBy selecting the file and pressing .ai Space.
Thumbnail .AI in Finder.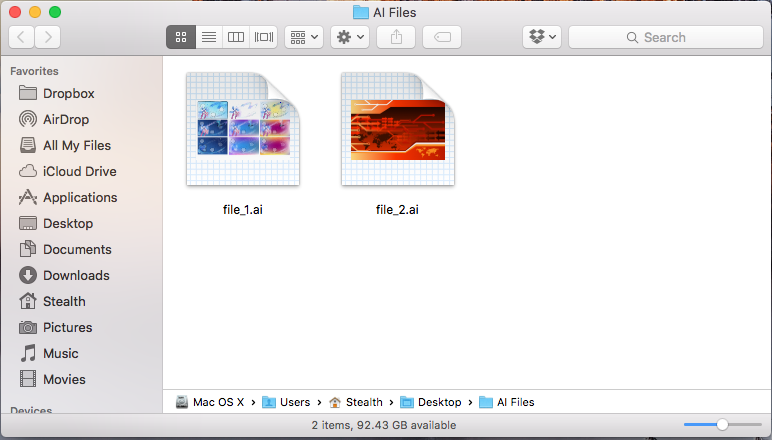 Preview .AI in Finder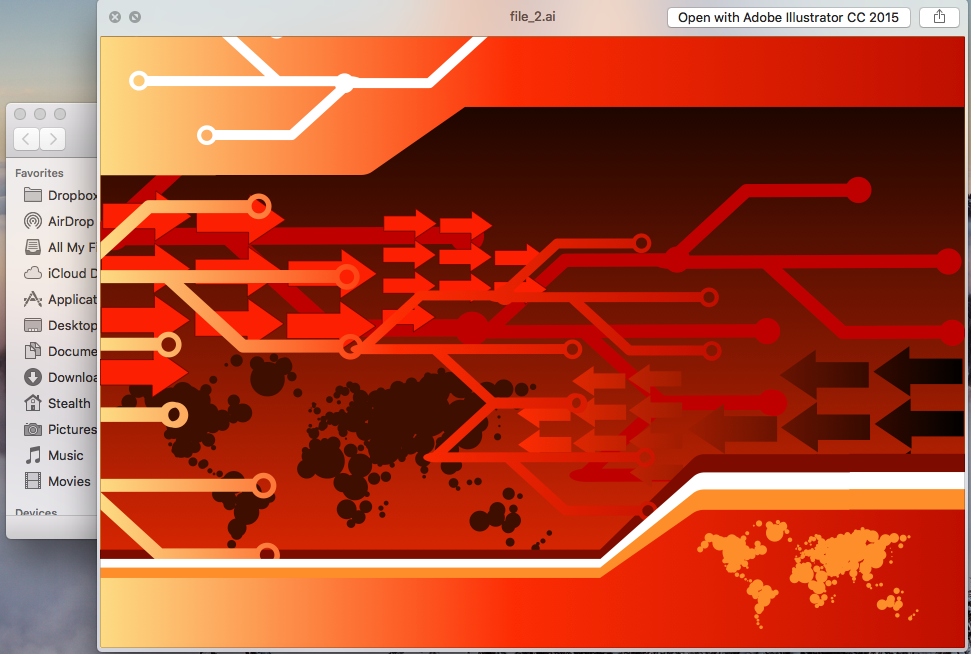 As a solution for fast preview without the need to open Adobe Illustrator or Photoshop for each file, this is the easiest. The problem occurs when we have many files in a folder or we want to do it Sort by category. For this, it would be ideal to use Adobe Bridge or even simpler, with lower consumption of system resources is to store files and .psd .ai in Photos of OS X.
Photographs It allows us to import and index .aisi .psd files quickly and then sort them by category or them .JPG format exportKeeps filename .AI.
How can we import, store, organize, and convert .AI or .PSD files using the OS X El Capitan Photos
Altrnativa Photos is a good application for Adobe Bridge and .AI file storage solution in an organized way. Not least it is a solution for simultaneous conversion of multiple files in JPG .AI.
Prerequisite.
OS X OS with Photos. OS X Yosemite or newer.
.AI Files and / or .PSD :-)
how To
1. We create a new library for application Photos. (Photos close the application, hold down "Options / Other"And click on the application icon to reopen it. Do not release the button "Options" box does not appear until "Choose Library" Create New ...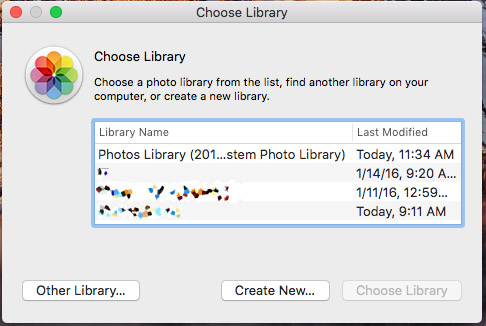 2. Make sure that the new library is not set as "System Photo Library". (Go to the top bar Photographs > Preferences to check this)
3. .ai Or .psd file import in Photos app. Drag & Drop It is the easiest or Files > Import.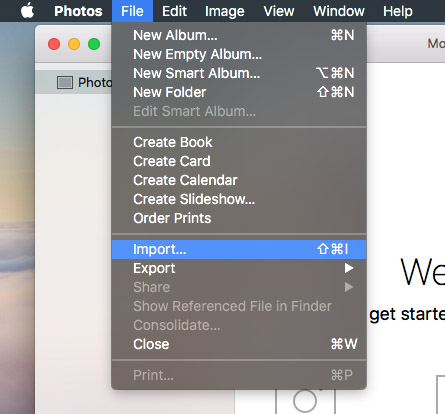 Once the import of files has been completed, we can view and organize them in Photos as any other normal pictures imported from iPhone or Photo Camera.
From the Photos application we have two options for export.
Normal export, which will Convert .ai and .psd files to .jpg and "Export Unmodified Original" which as export the file without changing its format.
We believe that using the application for conversion and Photos typical file management Adobe Photoshop si Illustration is a much faster solution and much less resource consumption than the dedicated application Adobe Bridge.
Fast Convert & Preview .AI (Adobe Illustrator), .PSD (Adobe Photoshop) Files to JPG [Mac OS X]