Kiosk mode in Windows 11 it is one of the least known features, but very useful in many scenarios. Through Kiosk you can create a user with limited access to the use of a single application. Single-app.
What is it and how do you activate it? Kiosk mode in Windows 11, you will find out step by step in this tutorial.
What is a Kiosk mode pe Windows 11?
As I said above, the way Kiosk help you add on Windows 11 a user with limited access to the use of a single application. The module is ideal for a presentation computer in a store, in a school or in any other environment, where limited access is needed.
How to create user with limited access on Windows cu Kiosk?
To create a user with limited access on Windows 11, follow the steps below:
1. You open Settings in Windows 11 and go to the left side Accounts, Then the Other Users.
2. In Other Users, click on the button "Get started" from under "Set up a kiosk".
Turn this device into a kiosk to use as a digital sign, interactive display, or other things.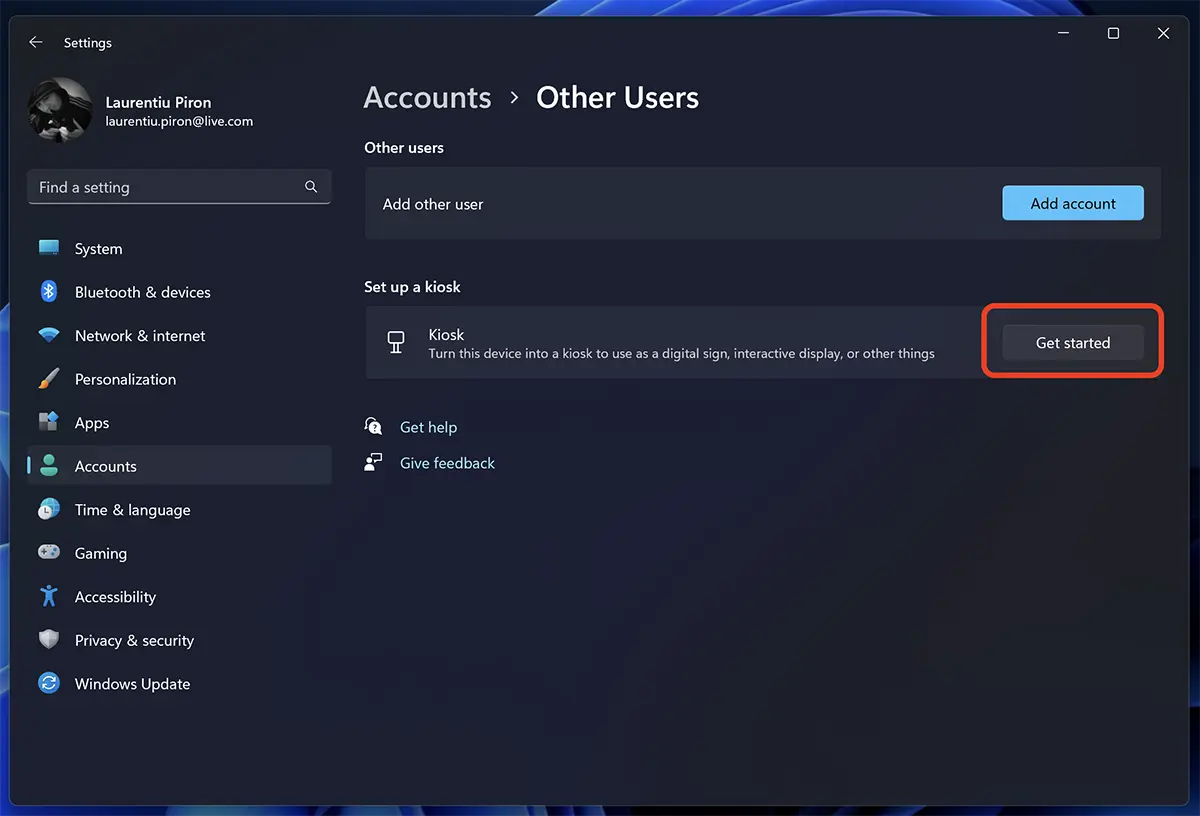 2. Enter a name for the new user with limited access, then click "Next".
3. Select an application to which the user kiosk to get access. Only this application can be accessed by this limited user. You will not have access to system settings, files, Desktop or other options.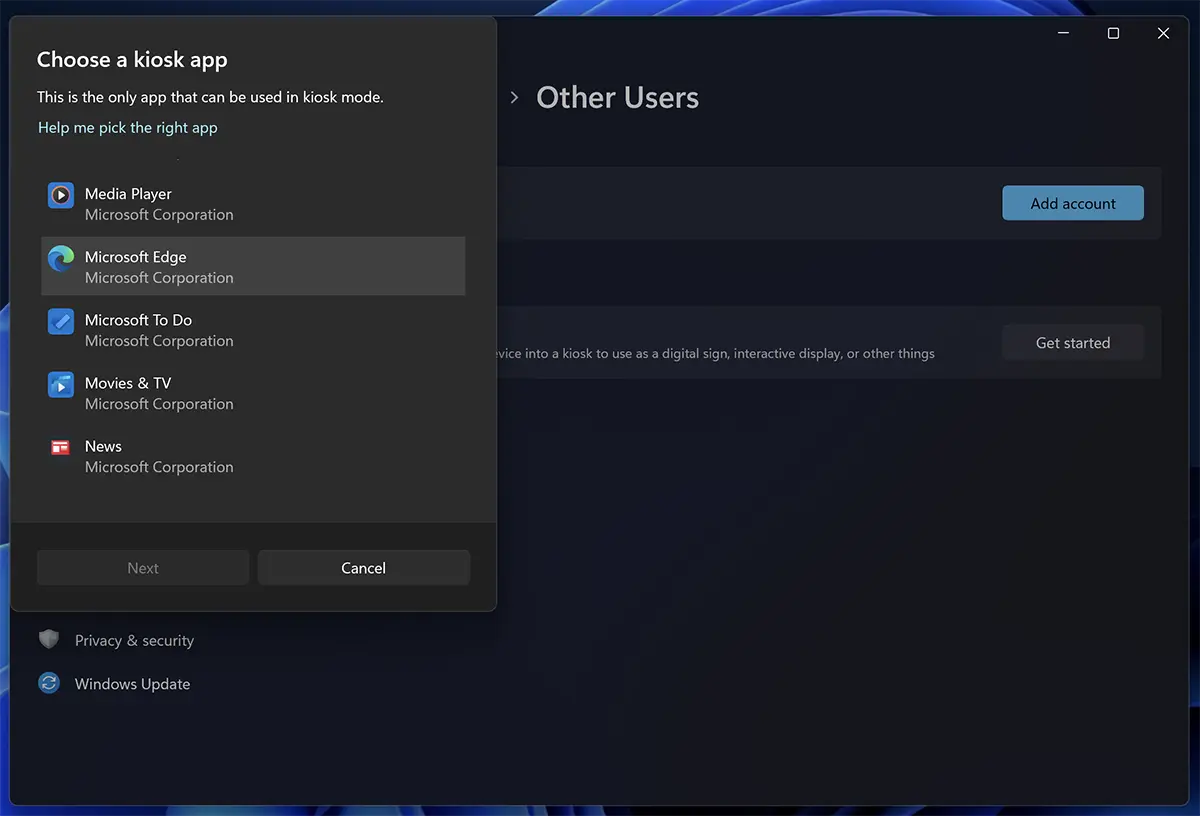 4. For each application chosen by you, in the module Kiosk there are some specific settings to be made.
I chose for this tutorial access to Microsoft Edge, which opens in full screen with a web address indicated by me.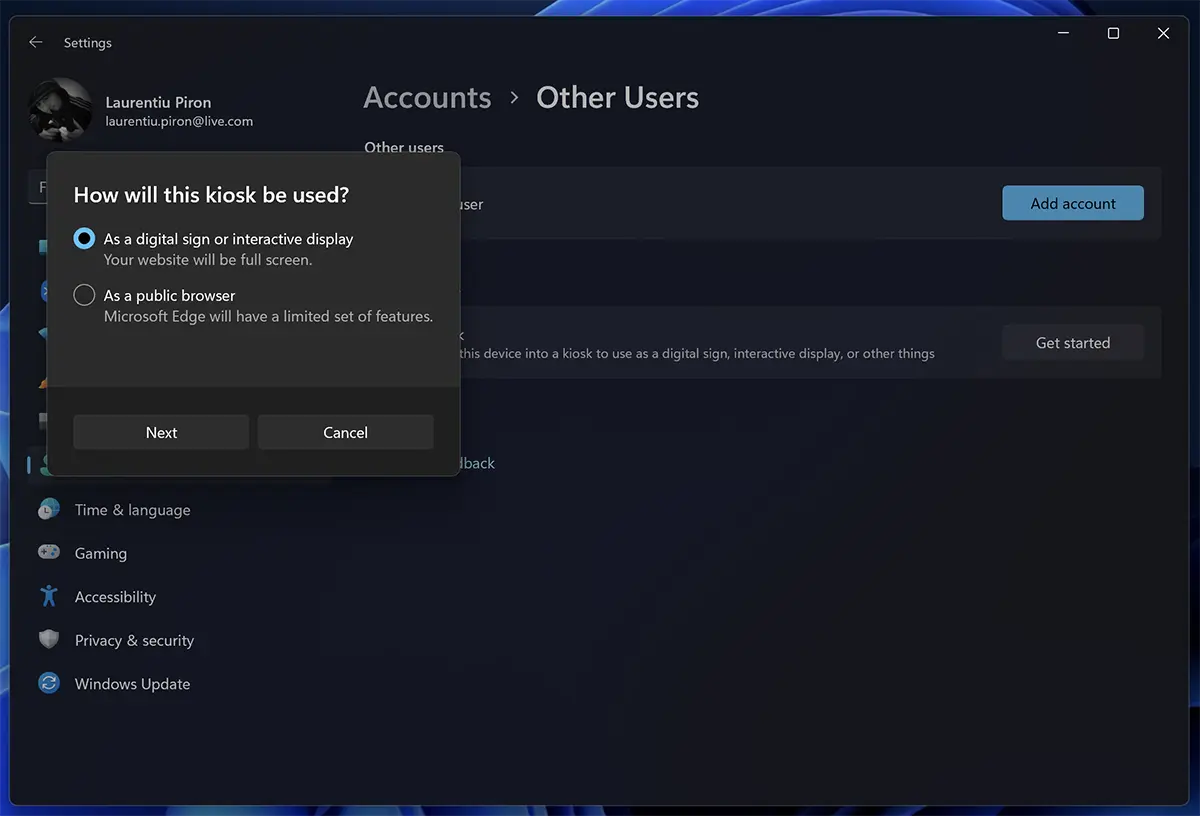 You can also choose "public browser" with limited access, but in which the user can browse other web pages and access some browser options.
Choose the web address to open in the browser, immediately after user authentication Kiosk.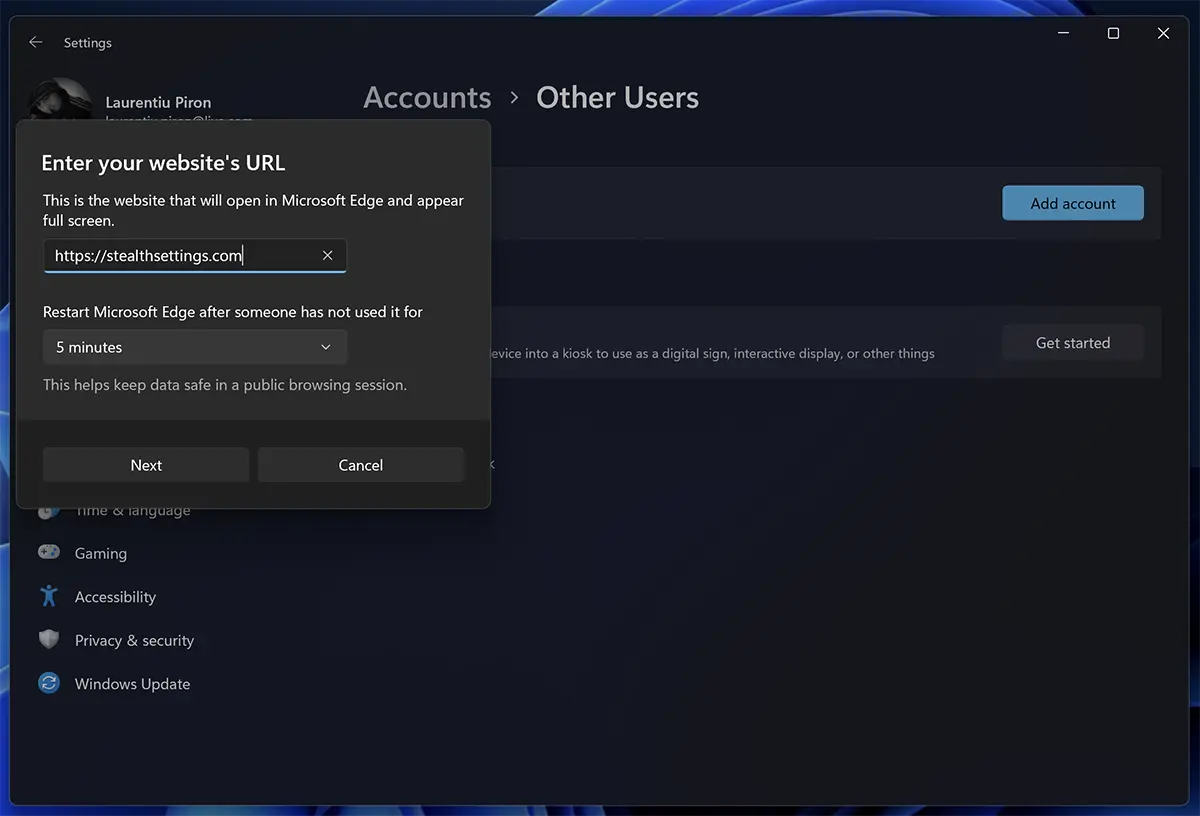 Here you can set the condition that the browser restartese after a period of inactivity. This function is very useful for presentation in a physical store, where the web address of the store can be set.
Visitors can browse other pages of the website, but after 5 minutes of inactivity they will return to the web page set in the settings.
After this step, the new user "Kiosk" has been added with access to the application selected by you.

Now you can log in Windows 11 with the new user.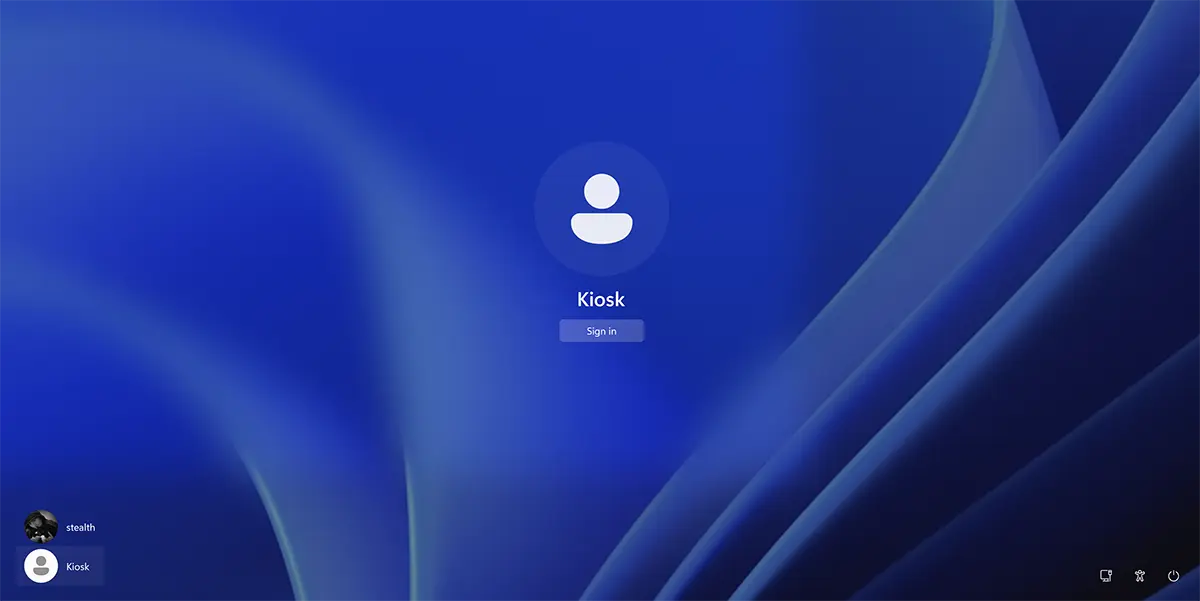 In this way you have created and configured Kiosk mode in Windows 11 for application Microsoft Edge.
After authentication, it will open automatically Microsoft Edge with the web page indicated in the settings above.
Exit from Kiosk mode it will be done by pressing the keys simultaneously Ctrl + Alt + Del.
How do you delete your account? Kiosk or how do you change the settings or access application?
To modify or delete the account Kiosk pe Windows 11, you must be authenticated on the user de administrator (the user from which the account was added) and go to: Settings → Accounts → Other Accounts → Kiosk.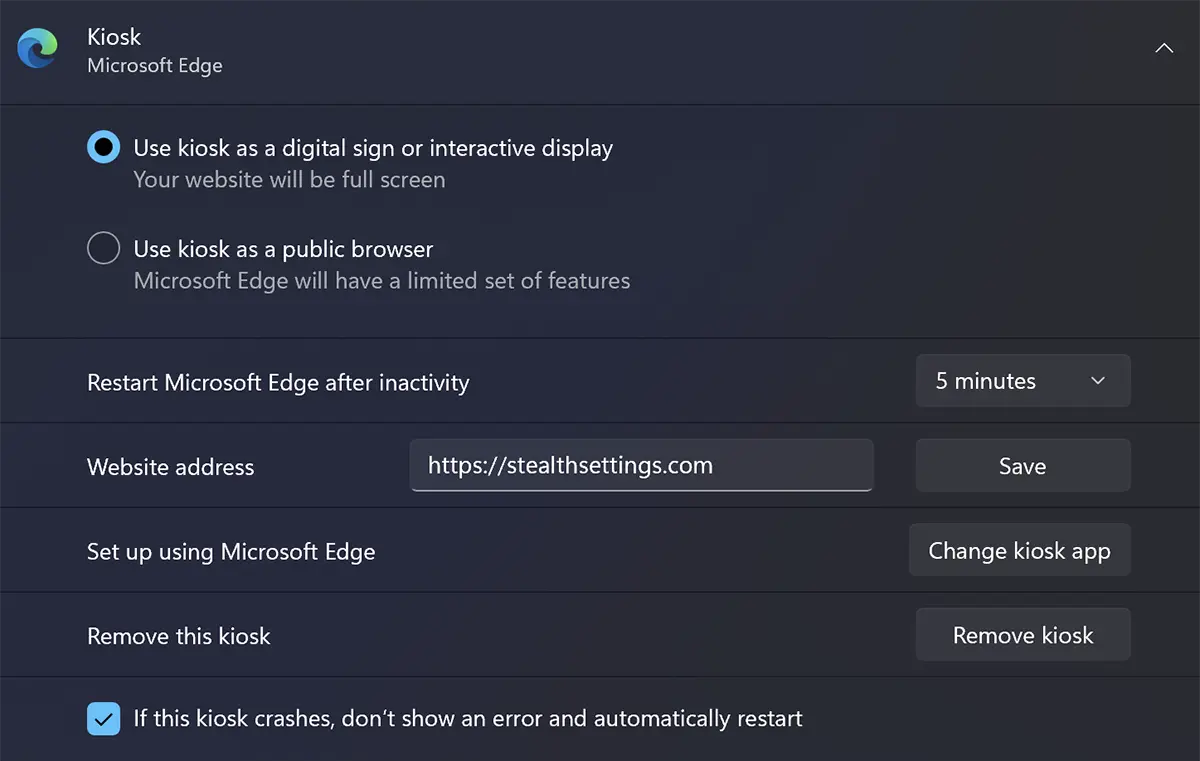 Remove kiosk, for disabling and deleting users with limited access.