About a week after leaving iOS 11, Apple launched though macOS High Sierra. The latest operating system for iMac, Mac, MacBook, MacBook Air si MacBook Pro.
The new macOS High Sierra brings some changes compared to the previous version, but we can't say that there are visible changes. At least as a graphical interface (UI) and as functionalities, nothing changes. macOS High Sierra seems to be more of an operating system launched to cope with the new features in iOS 11, than to make significant changes on Mac.
Apple File System (APFS)
As with iOS 11, the most significant change brought with High Sierra is the transition to the new file system Apple File System (APFS). This new file system is designed specifically for drives SSD drive (solid state disk), becoming a standard for macOS High Sierra. A new technology for data storage, incompatible with classic hard drives or Fusion.
APFS is safer, more secure, provides increased protection for accidents / crash, has native encryption and bring it better performance.
Advanced. A new 64 ‑ bit architecture is designed for today's flash technology and ready for tomorrow's new storage capabilities.
Responsive. Designed to make common tasks like duplicating a file and finding the size of a folder's contents happen instantly.
Safe and secure. Enjoy even more peace of mind with built-in encryption, crash-safe protections, and simplified data backup on the go.

High Efficiency Video Encoding (HEVC) and HEIF (High Efficiency Image File format)
macOS High Sierra also introduces support for High Efficiency Video Encoding (HEVC). High-performance video encoding for better compression, without any loss of quality of video and video HEIF (High Efficiency Image File format) for smaller pictures / tablets, but with very good image quality. Better even than the classic JPG.
Metal 2 API
Also on the graphic efficiency side, on macOS High Sierra also brings the future API technology for Metal 2. It offers a series of improvements for games, applications and animations on Mac. At the same time, this feature of macOS High Sierra will also help create VR content and work with External GPUs pe the next generation of Mac which will be released in the spring of 2018.
News in Applications on macOS High Sierra
In addition to the above updates, which are invisible to users, we also have the redesign and improvement of some applications Apple, present on macOS.
Photos
The native photo application now lets you edit Live Photo. Adding or Changing Live Effects: Live, loop, Bounce si Long Exposure. In addition, new tools have been added to change contrast, colors, tones and other elements.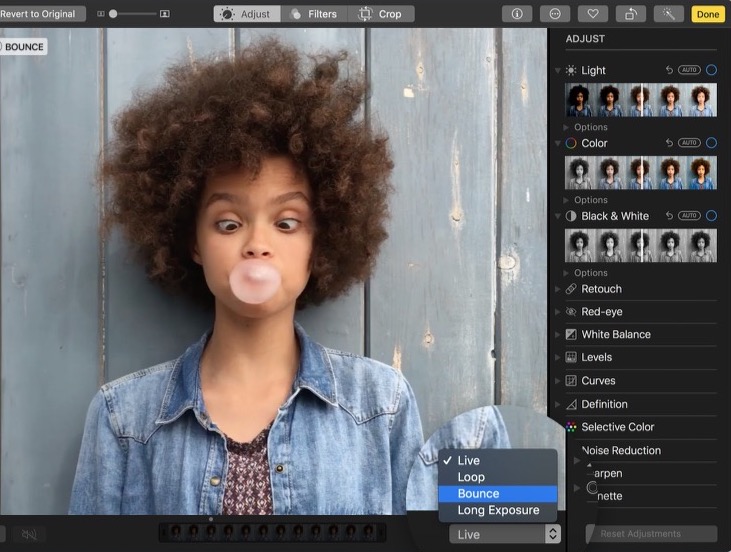 To a certain extent, Photos has become a kind of Lightroom al Apple. Filters are coping with some professional editors.
Notes
The news brought to the Notes, might break down some document scanning applications, present in the App Store. We are now talking about the iOS application. For macOS High Sierra, Notes received support for adding tables and "pin notes". The latter will be displayed at the top of the list.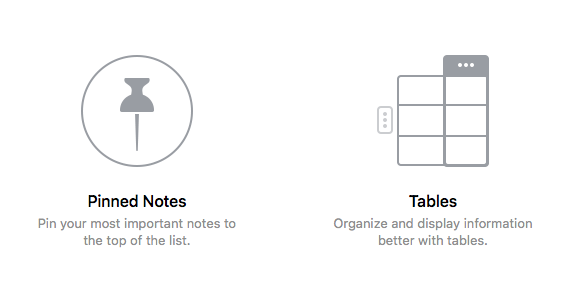 Compatibility macOS High Sierra
2009 and newer
- iMac (Late 2009)
- MacBook (Late 2009)
2010 and newer
- MacBook Air (Late 2010)
- MacBook Pro (Mid 2010)
- Mac mini (Mid 2010)
- Mac Pro (Mid 2010)
The system can be downloaded for free from Apple App Store, and the installation process is very intuitive.