All users Windows operating systems were already accustomed to the fact that the higher the more time passes since the last reinstall system, The more it lasts until bootsWith the more errors appear even more clumsy moves. Even if the Windows 7 those of the microsoft were able to significantly improve boot timeEach application system installed add shortcuts in startup to start automatic with it, which makes the boot continue to be increasingly more lazy.
To solve the problem of slow booting of Windows, or should disable / delete entries from startup applications folosinnd msconfigOr use My Startup Delayer.
My Startup Delayer is a free application with which users Windows can individually disable applications in Startup or can delay run to their speed up system boot.
On running the application it displays a list all entries in startup applications that have to start automatically with the operating system.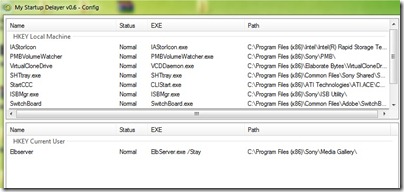 La right click on any entry in the list, you will see a menu with options Normal (Allowing the application to run at startup) Delayed (Delayed automatic start application at startup) and Disabled (Disable automatic startup of the application).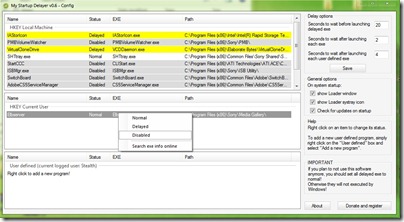 If you chose to delay startup programs and users can set time delay in how many seconds they want.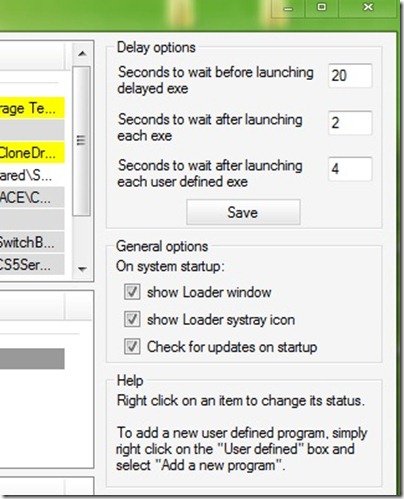 In addition to the three options already in the startup applications, My Startup Delayer has the option to add new applications in it, depending on your preference. We recommend not to add than strictly necessary applications (Those who usually work) and to defer their start at least 10 seconds from startup.
Note: The application does not require installation and is compatible with Windows XP, Windows Vista and Windows 7. If you plan to delete the application or to remove it from startup, make sure to first set to Normal Startup other entrances.
STEALTH SETTINGS - Optimize Windows Startup with My Startup Delayer
Credit@myportablesoftware.com
Speeds startup in Windows with My Startup Delayer