Microsoft is taking a major step in terms of the suite of applications Office (Microsoft 365). Recently, the company announced the integration of GPT-4 AI in Word, Excel, PowerPoint, Outlook, Teams, Viva, Power Platform and other applications, with the new feature Microsoft 365 Copilot.
After artificial intelligence was introduced in Bing, it was expected that GPT-4 AI would be present in more and more services and applications. Especially in those that involve productivity, as it is Microsoft 365 (Office).
According to Microsoft, with Copilot in Microsoft 365, people will unleash their creativity. I don't really know how this development of creativity will happen, if I draw a parallel with ChatGPT, which pupils and students use at school for homework and activities that should have trained their brains and made them more creative. Anyway, that's another discussion.
Microsoft 365 Copilot it will certainly help to increase productivity in a company with fewer human resources. No matter how much it is said that artificial intelligence will not take the place of people in companies, it is almost impossible to believe and it is nonsense, if we look at what Microsoft says.
What can he do? Microsoft 365 Copilot?
The environments in which GitHub was tested Copilot gave more than satisfactory results for the companies. 88% said they became more productive with Microsoft 365 Copilot, 74% managed to focus more on actual work, while 77% say they spent less time looking for information and examples. Practically, 20% of the time is spent on the work that really matters, while 80% of the time is spent on busy work that bogs down the production process. These 80% mean the start of writing a document in Word, creating new messages and replies to e-mail in Outlook, starting a presentation in PowerPoint or spreadsheets and analyzes in Excel. All this can be done by Copilot in seconds.
All the user has to do is to ask by text or voice message what exactly he wants to achieve. Whether it is a presentation in PowerPoint, composing a new message in Outlook or obtaining reports and analyzes in Excel. Practically, the time spent composing texts and inserting various elements will be eliminated Office.
Here is an example of a presentation PowerPoint cu Copilot, recently published by Microsoft.
How it can be used Microsoft 365 Copilot in applications Office
Requirement Copilot in PowerPoint
A presentation celebrating high school graduation. Tasha graduated from Glenwood Springs High School, plays soccer, does drama and is top of the electronics club. The presentation must be funny, festive and contain two pieces of advice. To be bold and adventurous.
Before generating a final result in PowerPoint, Copilot it will look for all the information about Tasha in the Microsoft account. From messages, appointments in the calendar and even photos from OneDrive.

The end result is absolutely amazing. Copilot managed to make a complex presentation to celebrate high school graduation.
The user can easily edit each slide generated by Copilot. Modifications can be made either manually or continuously using artificial intelligence to change texts, images, video or transition effects.
For this presentation, the execution time was reduced by 90%, using Microsoft 365 Copilot in PowerPoint.
How it can be used Copilot at the organization level (Business)
Another sphere in which it can be active Copilot, besides the individual one, is at the organization level.
Through Business Chat, Copilot it will help not only individual productivity, but also within the organization, thus becoming truly part of the team. Through Business Chat, Copilot can make the transcript of a meeting or business meeting, analyze the opinions, ideas and wishes of each participant, and at the end make summaries and offer solutions.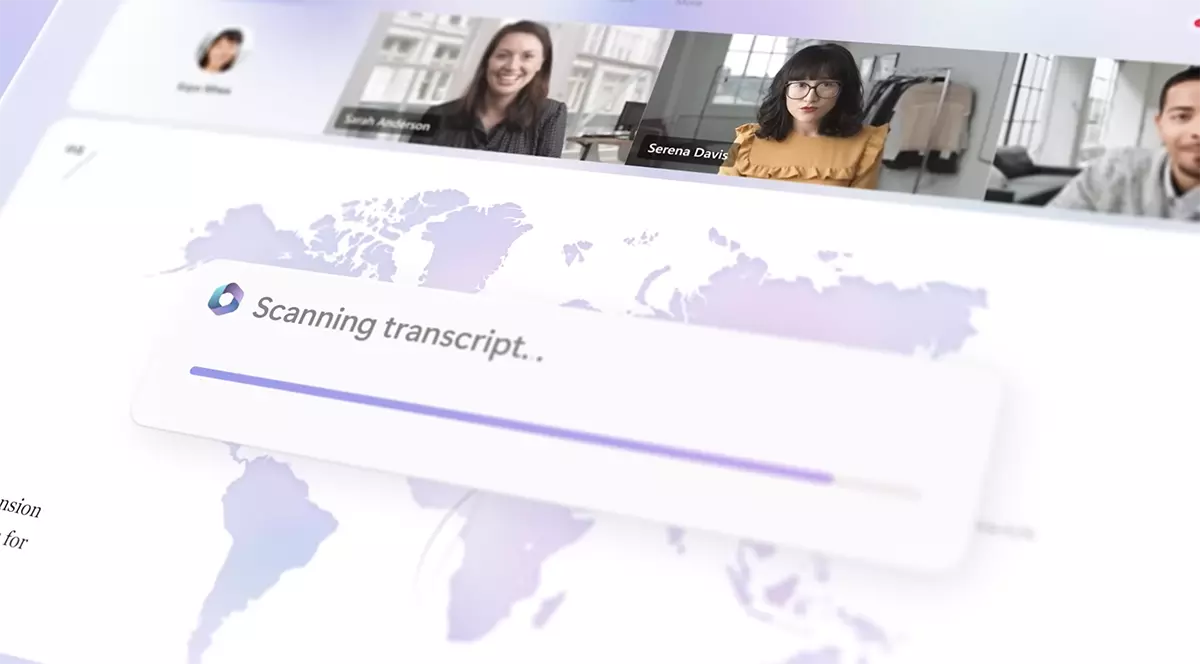 Copilot will fundamentally change the way of working with applications Office and the way of organizing the tasks within the organizations. Whether we like it or not, this is the future of technology, and the real winners will be those who will learn to work as efficiently as possible with artificial intelligence (AI).