Sometimes it happens to we can not connect to internet even if we access to an active network (And we are sure of provider that it works). In such cases, the most likely IP (Internet Protocol) or TCP / IP are corrupt and need reset.
TCP / IP It is one of core components of the operating system Windows required for computer is connected to internet. When it is corrupt, although the computer is connected to the network, there is the transfer of packet data and to attempt to access a URL The message "The Page Can not Be displayed. "
If you you are in such a situation, in which Internet connection is not workingAlthough it is active, then use one of the methods below to reset the IP or TCP / IP (Recommended creating a restore point before, just in case).
Reset IP (Internet Protocol) using Fix It (Microsoft)
this is the simplest method, in which you only have to install the next fixed of microsoft to solve the problem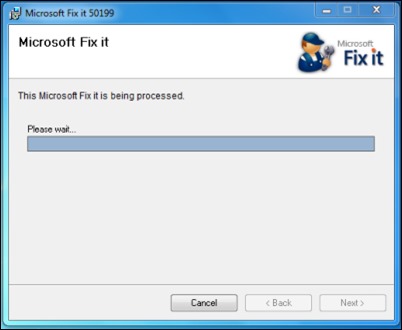 Download Microsoft Fix It 50199 (reset IP).
Reset TCP / IP using Command Prompt and NetShell (netsh)
open Command Prompt cu Administrator privileges and type the following command line, then give Enter
netsh int ip reset resettcpip.txt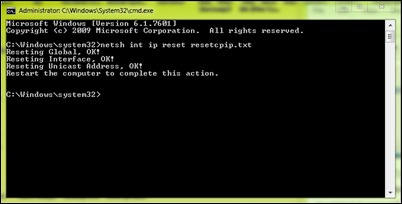 After running the command, TCP / IP will be reset and the action is recorded in log file resettcpip.txt
2 whichever method you use, after reset TCP / IP you have again Internet access. Success!
Note: The two ways to reset TCP / IP is compatible with Windows Vista and Windows 7
STEALTH SETTINGS - Reset Internet Protocol and / or TCP / IP in Windows 7
Reset Internet Protocol and / or TCP / IP in Windows 7