Advertised at Google I/O 2023, Search Generative Experience (SGE) represents the implementation generative artificial intelligence in the search experience and display results in the engine Google Search. An experimental version of Google Search, capable of generating contextual answers to complex questions.
What it is and how it changes Search Generative Experience classic searches on the engine Google Search?
Google SGE takes the search experience to a whole other level than what we've been used to. Using generative artificial intelligence, the user can receive contextual answers to complex questions, directly in the search engine. Thus information is obtained in a much shorter time than in the case of classic searches, where the user has to enter a search phrase, then access the web pages displayed in Google results.
There are three ways in which SGE uses generative artificial intelligence to improve the search experience.
AI Snapshot

(a snapshot

AI

)

A remarkable aspect of SGE is represented by its AI-enabled snapshots. When a user types a query, SGE provides an overview of the topic, including a summary and key points. This feature helps users quickly grasp new topics and navigate through an ocean of information with ease. Artificial intelligence does the heavy lifting, extracting and presenting relevant information from across the internet to enrich the user's search experience.
Conversational mode

(SGE)

It is the conversational way in which it answers follow-up questions while maintaining the context of the initial search. So the user can request "a place in the mountains for next weekend, near Vienna"and after what SGE provides the list of options, the user can then ask: "what will the weather be like in the first 3 suggested locations and what clothes do I need to put in my luggage?".
Vertical Experiences

(Search Generative Experience)

Google has been and still is attentive to searches related to specific domains, such as online shopping. These often require exploration from multiple angles or dimensions. SGE enhances these searches by providing detailed insights to help users make informed decisions. In shopping scenarios, SGE generate snapshots of significant factors to consider and a range of product options, assisted by support Shopping Graph.

In an example presented by Google, the user can ask directly in the search bar: "What's better for a family with kids under 3 and a dog, Bryce Canyon or Arches?", and before the web results, Google will display a contextual answer using generative artificial intelligence.

The user will be able to very quickly get an idea of ​​where to plan the next trip.

This implementation of generative artificial intelligence will radically change many industries that depend on Google's search engine. From tourism to online stores, they will all benefit if they know how to optimize web pages and apps for Google SGE.

In terms of product searches, the results AI they will be much more optimized according to the user's preferences and requirements.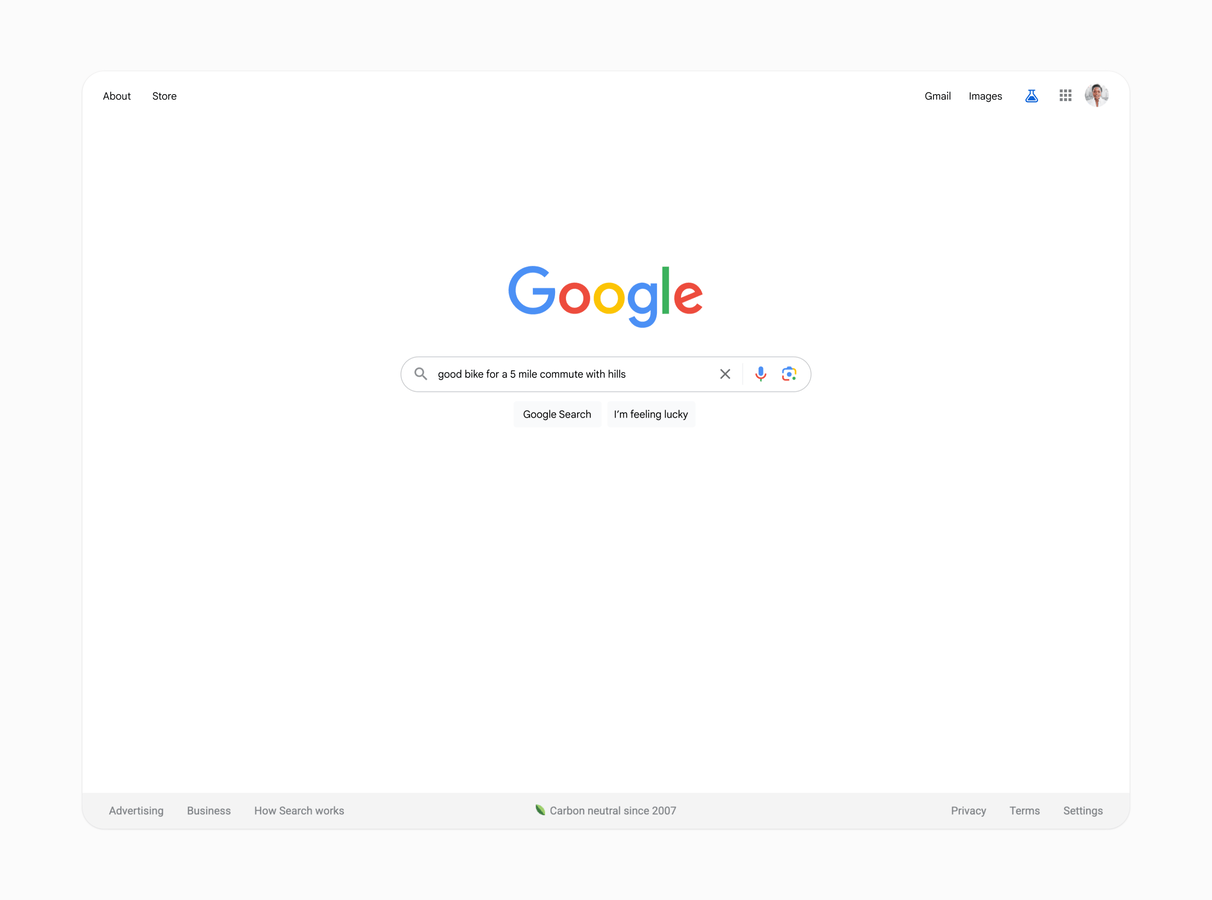 As in the case of others modelarge language le (LLM), and it has the ability to remember details from the previous conversation and respond or provide information in natural language. Thus, through prompts, the user will be able to obtain detailed information about the desired product, directly in Google Search.
The way products are displayed in the search engine is not new for Google. Online store owners are already promoting their products through Performance Max (Google Ads / Merchant), but it will be interesting how the future best practices will look like SEO for results Search Generative Experience (SGE). Products will most likely need to contain as much detail as possible.
So, both simple users will soon have new pleasant experiences with the Google search engine, while business owners who depend on the online environment, and especially on Google, will be faced with new challenges. It remains to be seen how SGE will change the future of online stores and businesses which depend on Google Search.
Related: Duet AI for Google Workspace plus many other Google services
The new feature SGE will be available in the Google Chrome browser for desktop (Mac, Windows), the Google app for iOS or Android.
Google Search Generative Experience (SGE) is currently in the testing stage, being available to a limited number of users in the USA.