Compared to the macOS operating system developed by Apple, which can only be installed on the Mac, Windows is somewhat more flexible and can be installed on almost any computer. Including Mac. Including here iMac, Mac mini, MacBook, MacBook Pro, MacBook Air. The condition is to have one Intel processor, 55 GB minimum free space on the hard drive, and the device's url model not to be older than 2012. These would be the most important requirements to install Windows on a Mac. You have to keep in mind that installing windows on mac it is not done in the same way as on a normal PC and you cannot give up the macOS operating system. After installation, Windows will run on the Mac as a standalone operating system. You will be able to install specific Windows applications, games, you can customize it and you can do all the operations in the same way as on a normal PC.
Complete tutorial for installing Windows on Mac (MacBook, iMac, Mac mini, Mac Pro)
First of all, you need to make sure you have a USB flash drive of at least 16 GB, minimum 50 GB free on your Mac, Windows .ISO image.
1. Go to the Microsoft site and download the latest version of Windows on 64-bits.
2. Copy the file with the .ISO image of Windows to the flash drive.
3. Open Mac and go to Launchpad at "Other", from where you open Boot Camp Assistant.
4. In Boot Camp Assistant click "continue"On the first screen.
5. On the next screen, leave all 3 options checked. If you already have a flash drive with the bootable image of Windows, uncheck "Create a Windows 10 or later install disk". This option will basically make a bootable flash drive with the Windows 10 image. Click "Continue".
6. Select flash drive as destination for Windows installation files. In our scenario it was selected by default because only one external drive was connected. Click "Continue".
7. The following screen will create the partition for the Windows operating system. By dragging the mouse shown in the image below you can increase or decrease the Windows partition.
8. Click "Install" and start the process hard partitioning and installing windows.
Next, you will follow the Windows installation steps, just like on a Windows PC. In the end you will have on Mac two independent operating systems. MacOS and Windows.
Tinanad by pressing the "Options" key immediately after starting Mac, you can choose which operating system to boot.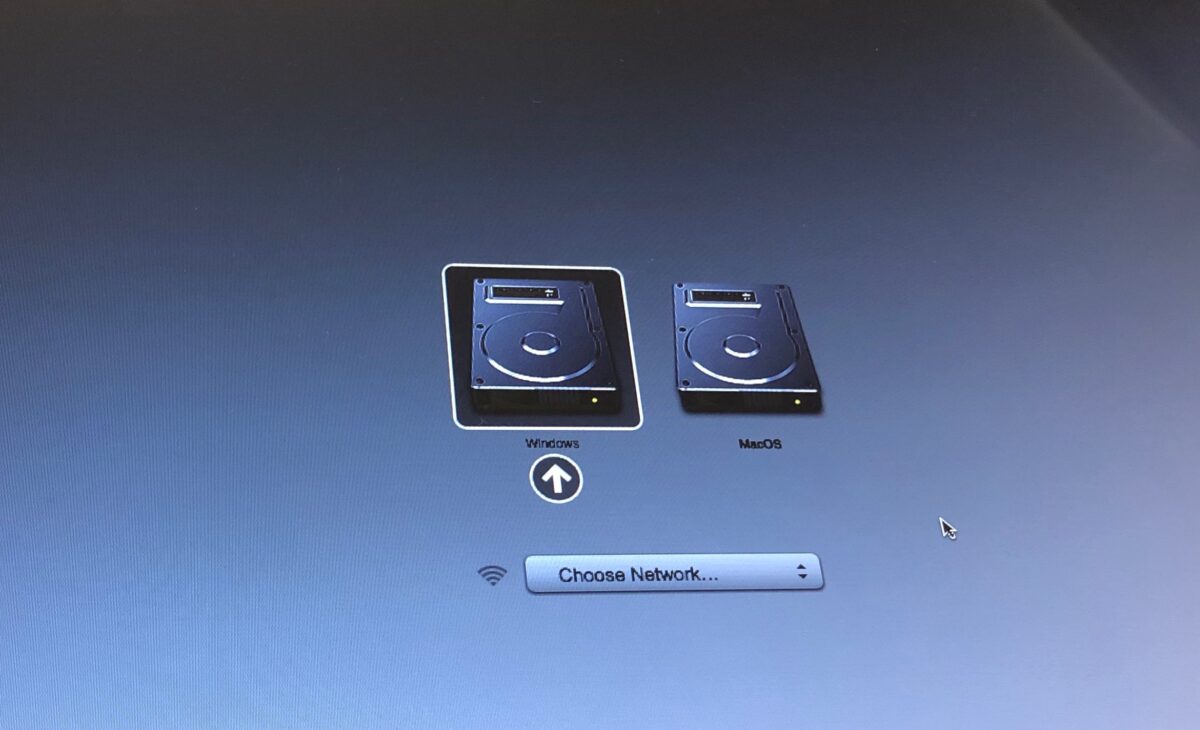 You can set Mac to run on Windows or macOS by default System Preferences (on macOS) → Startup Disk.
In the "Startup Disk" click on the padlock on the bottom left and enter the system password to unlock the options. Then select one of the two operating systems that you want to run automatically on Mac startup.
In this tutorial I showed you step by step how to install the latest version of Windows on Mac. Windows 10 on a MacBook Pro 13-inc, Mid 2012 with 8 GB RAM DDR3 to 1600 MHz, Intel Core i5 processor from 2.5 GHz and SSD from 256 GB.
If you have questions and I can help you with something, feel free to leave comments.
Complete Windows installation tutorial on Mac (MacBook, iMac)