When it comes to malwareusers Windows (And others) must always be careful that last vulnerabilities Devices that might make them affect systems and how I can solve their problem. Recently it was discovered such vulnerability the latest Java 7 (Version 1.7, 0-6 updates) vulnerability that enables them hackers sa attack operating systems via Java browser plugins.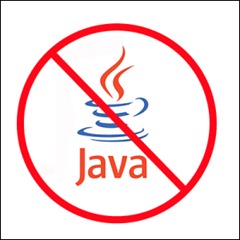 How Oracle He has scheduled to release another security update for Java until October and it seems they have not yet taken any initiative, even if it was confirmed that this vulnerability has already been used to infect computers with malwareWe recommend users Windows (Most probably the Mac OSXAlthough still not reported attacks on these operating systems) or to completely uninstall Java system or, in the case of the use applications using Java, to disable Java in the browser plugins. Also, if some websites require Java, I recommend using a alternative browser to visit them (for example, if Firefox is your browser default, Disable the Java plugin in it and use another browser, such as Chrome, IE, Opera or Safari, to visit sites that require Java).
Uninstall Java completely in operating systems Windows
Users wishing to uninstall Java completelyCan do this Control Panel> Uninstall Programs (or Add / Remove Programs for XP). We recommend uninstalling any software that Java, JRE, JDK the name (Java is a offered free software, And can be installed back anytime if you need it).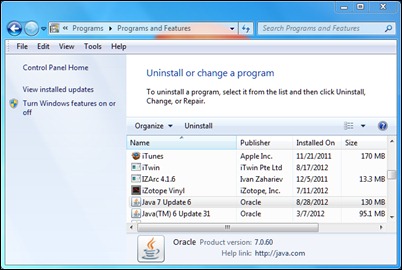 Disable Java plugins in web browsers
in Google Chrome, type about: plugins in the address bar and hit Enter. Then identify Java displayed list and click Disable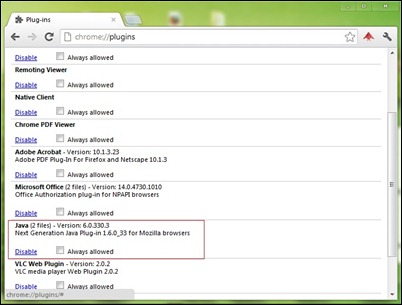 in Firefox, Click on orange button the upper left corner of the browser, then select Add-ons from the menu. Then disable all Add-ons that have Java name.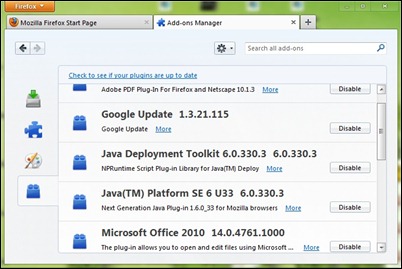 in Internet Explorer, Click on settings icon (Upper right corner under lock button of your browser) and select Manage add-ons from the menu. Then identify Java plugin and click on Disable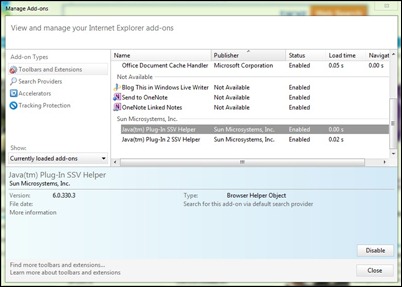 in Opera, Open the menu (click the button in the upper left corner) tap Settings > Preferences. In tab Advanced select Content si uncheck options Enable JavaScript si Enable Plugins.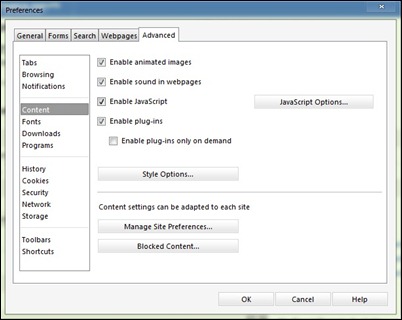 in Safari, Click on Settings icon (Upper right corner) and select Preferences the menu. In tab Security, Uncheck Enable plug-ins, Enable Java si Enable JavaScript the right to web content.

Note: If you do not want to uninstall or disable Java, attention huge websites you visit, and make sure that the antivirus you have the database up-to-date (also recommended to make at least a scan / day system).
Update: I was notified that Oracle took the initiative and eventually launched a emergency security patch for Java, namely 1.7 version update 7That solve this vulnerability. So check here What version of Java is installed on your computer (You can do this only if you Java enabled in the browser on which you are checking) And make emergency update-system that protectsis (at least the vulnerability discussed in this article :).)
STEALTH SETTINGS - Java vulnerability used to spread malware in Windows BONE. How to fix it?
Java vulnerability used to spread malware among users Windows. How can we avoid the problem?