When you need to look for a word or phrase in the text on certain web pages, regardless browser we use, we can use the key combination Ctrl+F to activate Find the box. Firefox It is in addition to other browsers and function Quick find, Activated by a simple / (Slash) for search in textsor ' (Apostrophe) for search only hyperlinks.
But often, when the rush is great, watching and Find box and Quick find and start typing directly in the web obviously no results.
For users who are often in such cases, Firefox has a solution called Search for Text When I start typing, Activating this option Quick Find function when to start typing in the web, without the need to type / or ' before.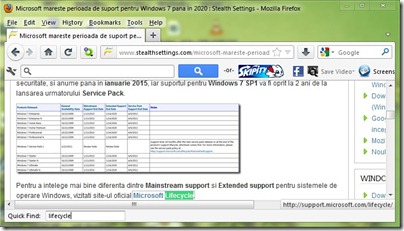 To enable "Search for Text When I start typing" follow the instructions below:
Open Firefox and go to options (Or click Firefox button in the upper left corner and select Options menu or go to Tools> OptionsDepending on the look your browser)
click on Advanced and select tab General
tick Search for Text When I start typingThen click on OK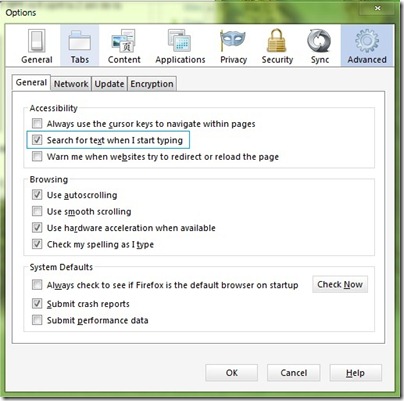 After you make these changes, whenever you want to search for a word in a web page you simply start typing that word without being necessary as before to activate the Find box site or Quick find site .
STEALTH SETTINGS - Activate "When I start typing Search" function in Firefox
Enable function "Search for Text When I start typing" in Firefox