Microsoft gave them the good news today users Windows 7 not plan to upgrade to the new operating system Windows 8 After its release, namely extension of support period for Windows 7 OS until January 2020. A few hours earlier, people at Microsoft had announced that users Windows Vista will take support period for security issues extended until April 2017Although support for mainstream (Updates to features of the system) will be off October 2012.
As in the case Windows Vista, Windows 7 will have a shorter support period for the mainstream than security, namely until January 2015And support Windows 7 SP1 will be stopped at 2 years after launching the next Service Pack.

To better understand the difference between Mainstream support si Extended support operating system Windows, visit the official site Microsoft Lifecycle.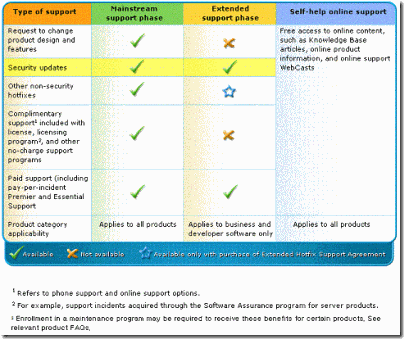 Note: Support for any system Windows will be expanded from now to 10 years after its launch. Also, all versions of an operating system will benefit from 10 years support (5 years Mainstream and 5 years Extended).
STEALTH SETTINGS - Microsoft extends Support for Windows 7 to 2020
Microsoft extends support period for Windows 7 until 2020