Desktopmultiple hours is an efficient solution for users Windows which are accustomed to crowding desktopSite with files or applications open. using desktopMultiple users can set different priorities for each of them, such as managing social accounts and IM on a desktop, usage browsers another desktop, publishing and manage various files / documents etc other.
nSpaces It is an application free, cu simple interface and easy to understand, which allows its users to create more desktopuri in Windows 7 for efficient sharing a improved control the workspace. Only common elements between desktopcreated with nSense are items already on desktopthe original.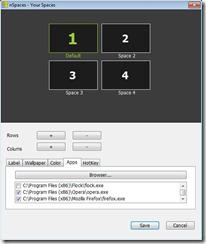 NSense features:
Creation desktopmultiple hours in Windows 7.
Possibility of launch different applications each of desktopthe virtual ones created.
Possibility of set different wallpapers (or different colors if you do not use wallpapers) for each of them desktopuri (to change desktopimages also change with each other with a beautiful effect fade).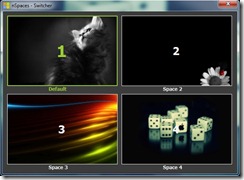 Possibility of protect desktopthe virtual ones cu password other users to restrict access to them.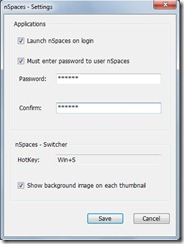 Setting hotkeys each of desktopcreated, including hotkeys for quick switching between them (switcher).
Note: The application is compatible only with operating systems Windows 7.
STEALTH SETTINGS - Multiple management Desktops on Windows 7 with nSpaces
Manage Desktopmultiple in Windows 7 with nSpaces