Confirming rumors old links in the technology industry sources confirm the granting of a very lucrative contract, which Samsung becomes the sole provider of chipsets Apple A9Products Giheung factory in South Korea and partner facilities Globalfoundries.
Apparently, pride and rivalry displayed in public have no connection with business relationships, Samsung winning a contract for the exclusive production of A9 chipsetDesigned by Apple and dedicated to equipping the next generation of system iOS devices.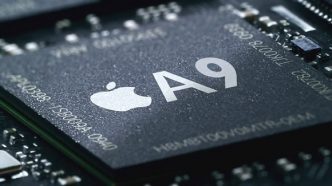 According to information obtained by Bloomberg last year alone Apple bought chipsets which amounts to 25.8 billion, accounting for about 7.6% of all purchases made global microprocessor. The main beneficiary was however TSMCConflict led Samsung through the courts resulted in the loss of the contract for manufacturing CPU A8. If you have officially confirmed, the contract awarded Apple could return semiconductor division Samsung back to profit, after the 2014 reported substantial losses reaching 914 million. With the new contract, the analyzes show investors a sum of money about the same magnitude, representing profit growth for the current year.
Considering the disputes had in the past, it is possible that Samsung to have made some concessions to obtain this contract, the exact details will be announced later. At this point, it is unclear whether Apple will continue working with TSMCThe two companies refused to comment on the subject.
A9 chip, the most powerful processor Apple, manufactured by Samsung