This tutorial helps you to completely uninstall the applications on macOS. Thus, on Mac settings of uninstalled applications, activation codes, files with profile settings or other data accumulated by the application will no longer remain.
If you are a user of Mac, you must have encountered difficulties in completely uninstalling certain applications at some point. Even if uninstalling an application is quite simple (drag&drop in Trash), there may be files or settings that will remain on Mac. These files left behind by uninstalled applications will take up precious space on the storage medium or may cause performance problems.
I'm not talking about the situation where you want to completely uninstall the applications Adobe (Photoshop, After Effect, Illustrator), Microsoft Office, or other applications that you want to reinstall from scratch. Applications that you want to install again without keeping the settings of the previously installed application.
How to completely uninstall applications on macOS?
Fortunately, there is a simple and effective solution that helps you completely uninstall applications on macOS. A mini utility that deletes both the application from the "Applications", as well as all folders and files created by this on macOS, in other locations.
1. Download the latest version of the utility application, AppCleanersystem. (download)
The application is absolutely free, without a trial period, does not contain ads, adware scripts, malware or other wonderful things. It's a free project, but you can make a donation on the developer's website, if you want.
2. Open the application AppCleaner, and as you run it, it will ask you for system permissions macOS. Give these permissions to be able to remove the files of the applications you want to uninstall.
3. Go to the folder Applications and shoot with drag&drop in AppCleaner, the application you want to uninstall completely. Adobe Lightroom Classic, in my example.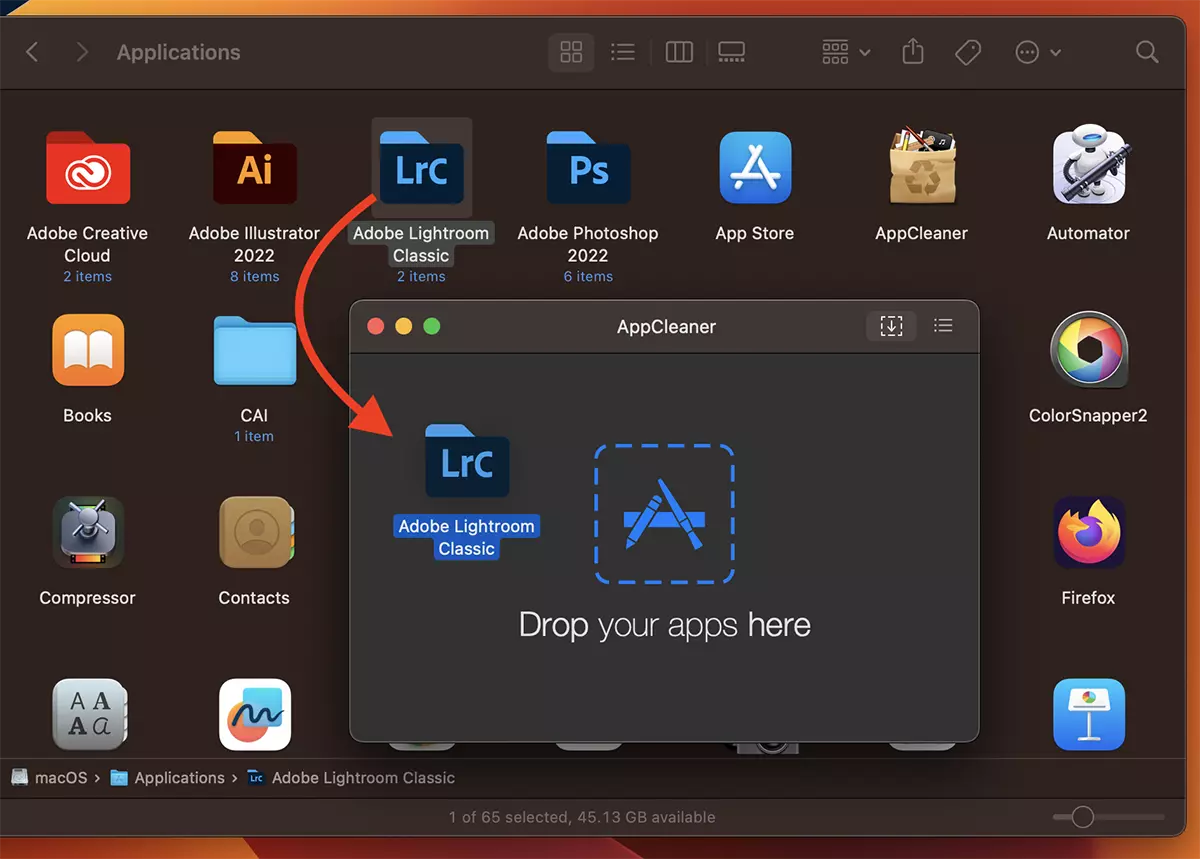 Utility AppCleaner will scan all links created by the app selected for uninstallation, then display them to make sure you want to remove them from your Mac.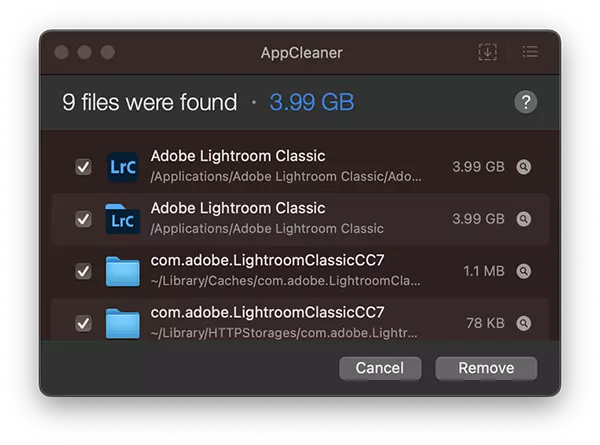 4. Click "Remove" and the application will be completely uninstalled from macOS.
In this way, with AppCleaner you can completely uninstall the applications from macOS, then reinstall them, without keeping the settings or the initial profile.
In the application menu AppCleaner, Preferences, you have the possibility to choose whether or not you want it to show you the protected applications, and whether you want it to protect the applications that are running.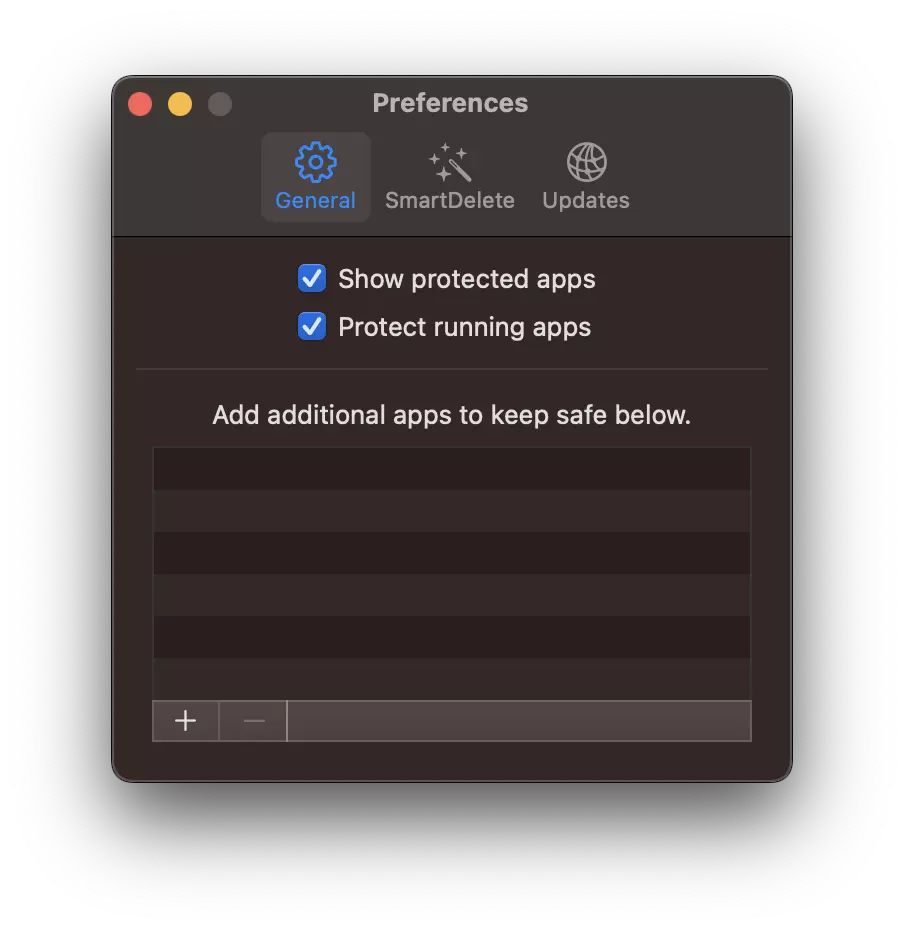 You can also add applications to an exclusion list, so that they are not accidentally deleted.
In conclusion, AppCleaner is a free utility, with the help of which you can completely uninstall any application on macOS. That way you will have more free space on disk and the possibility to reinstall the application from scratch, without keeping the previous profile and settings.