In this tutorial you will see step by step how to connect smart Hue lights to Philips Hue Bridge. Whether it's a band LED Philips Hue, of a smart light bulb, a ceiling light, chandelier or lamp, before you can control it from your mobile phone or by voice commands (Siri, Alexa, Google Assistant) it must be connected to the console Philips Hue Bridge.
After you have installed and configured Philips Hue Bridge, you can add up to 50 smart lights and up to 12 accessories, connected to the console. This is the maximum number of devices HUE recommended by Philips, to be connected to one Hue Bridge.
As I said above, on the console Hue Bridge you can connect any Philips smart light or accessory. From the band LED Smart Philips Hue Lightstrip, table lamp Philips Hue Flourish or Hue Bloom, up to ceiling lights like this Philips Hue Surimu or the chandeliers Philips Hue Cher.
In this tutorial I will take a lamp as an example Hue Bloom, which I want to connect to the console Philips Hue Bridge.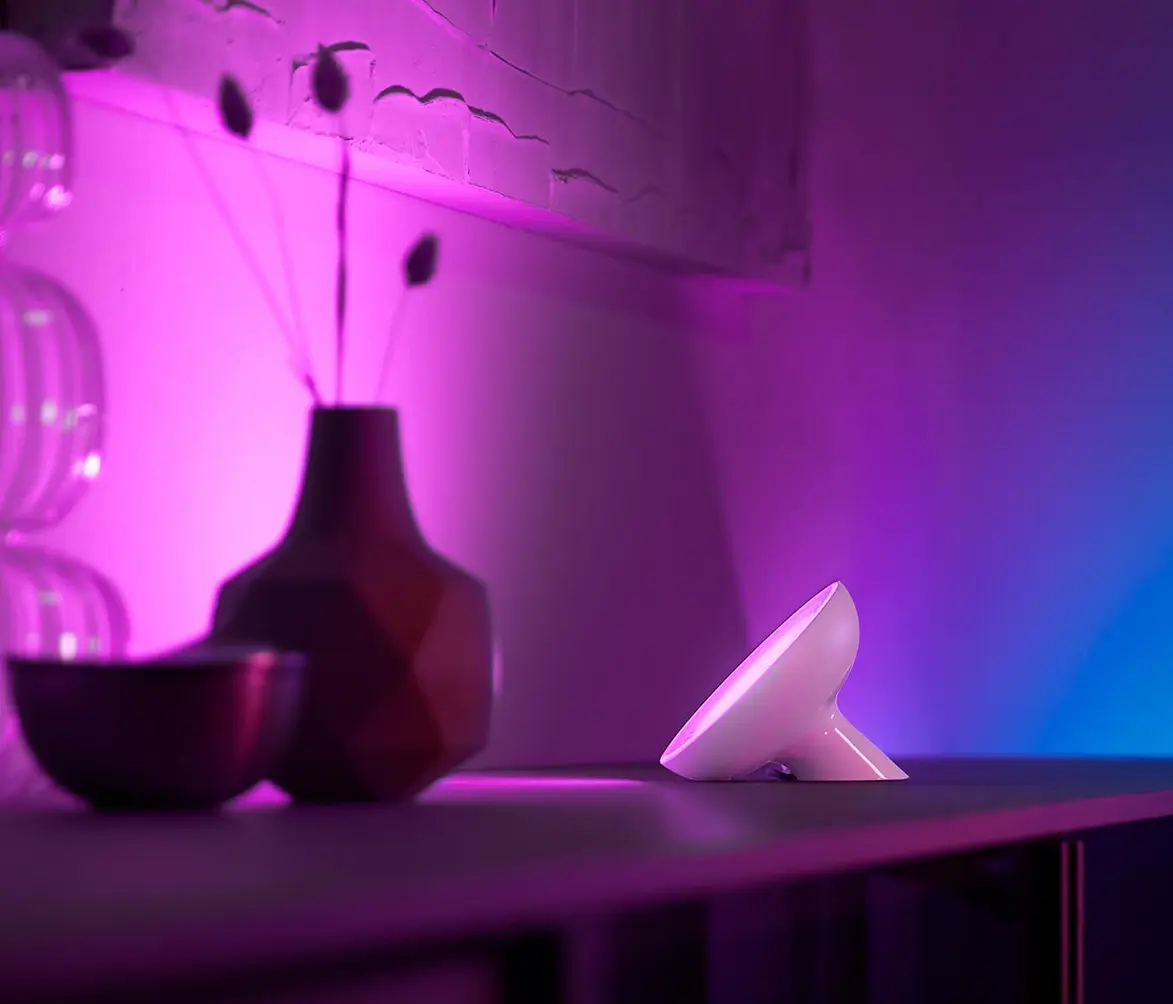 How to connect smart Hue lights to the Philips Hue Bridge
How to connect smart Hue lights to Philips Hue Bridge, they must first of all be connected to a power source (socket) and be in the vicinity of the console Hue Bridge.
1. Connect the smart light Philips Hue to a power source, then open the app "Hue" from your mobile phone and go to: Settings → Lights → Add Lights (the sign "+").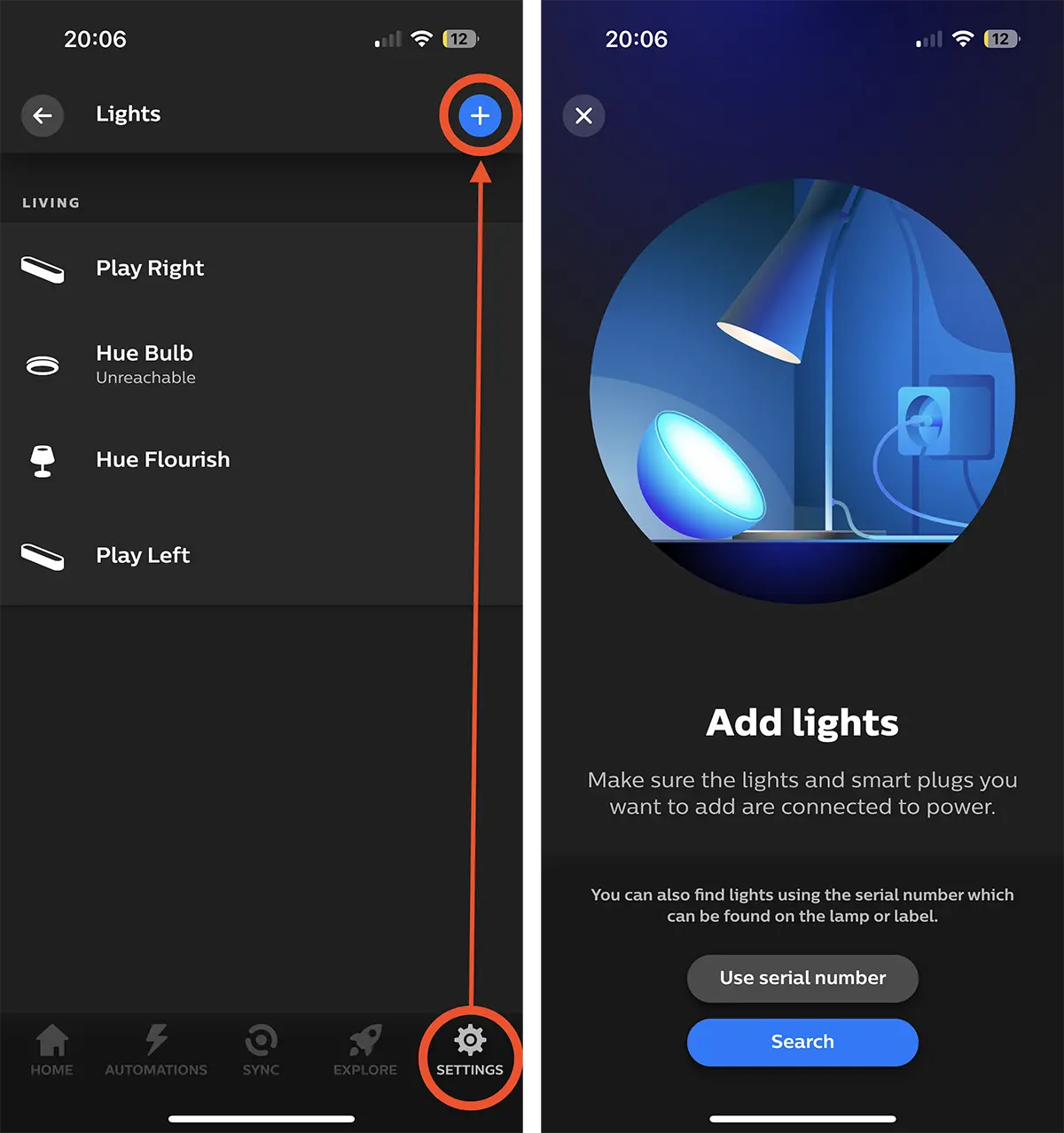 2. Below are two options to add smart lights or accessories to the console Hue Bridge. "Search" for automatic scanning, or manually enter the device serial number (Use serial number).
Where can you find the serial number of a Philips Hue smart light?
For most products, the serial number (S/N – serial number) of a smart light Philips Hue is found on the sticker pasted on the bottom of the product (Philips Hue Bloom, Hue Iris, etc), on the sticker stuck on the power cable (Hue Play), written directly on the product (light bulbs, chandeliers) or on the product box (Light Strip).
I chose the method of adding a device Hue Bloom by automatic scanning (Search).
3. Wait for the search process to complete for new smart lights that can be connected to the console Hue Bridge. "Start Configuration" after the new bulb, bloom, was detected.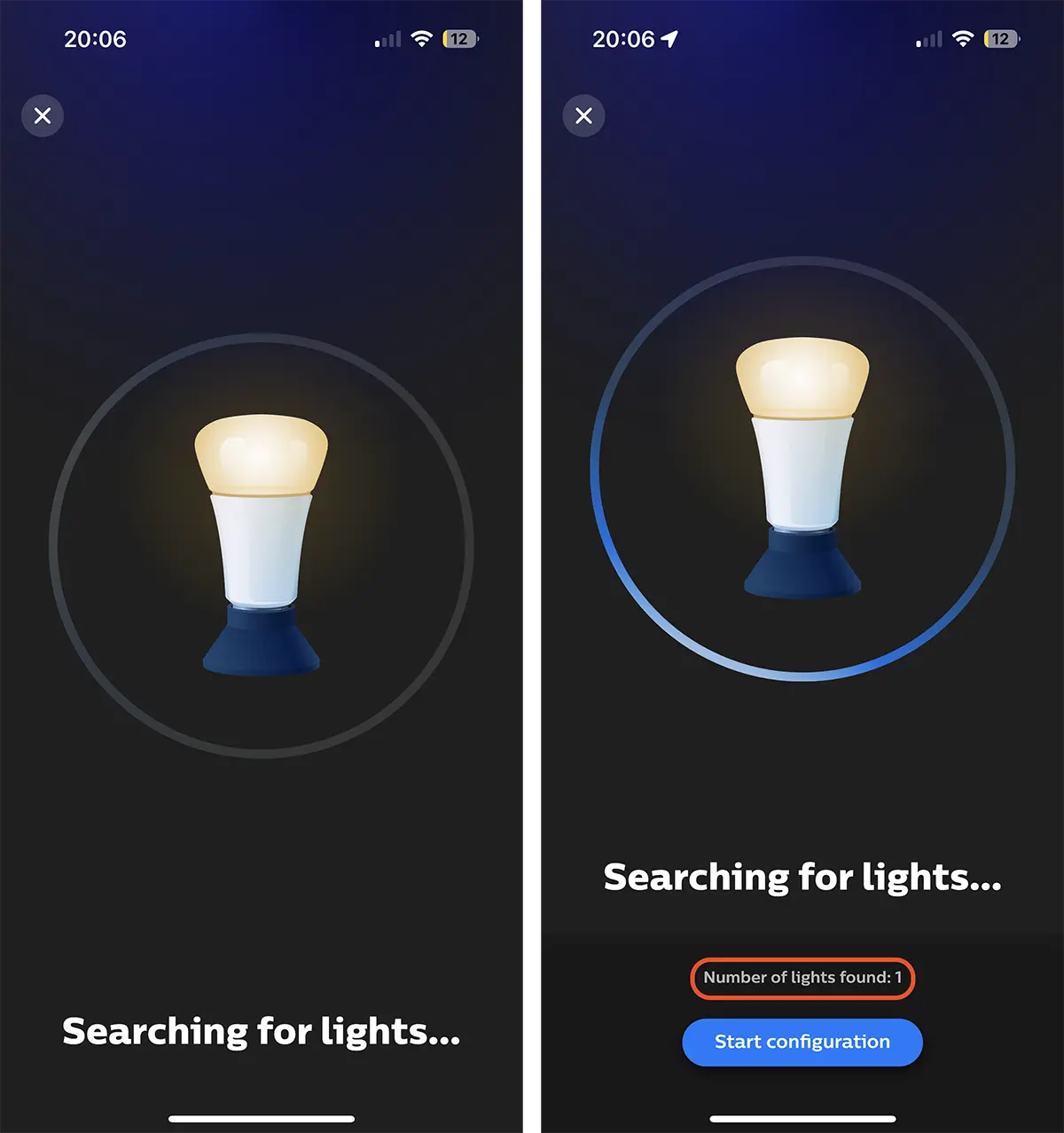 4. Next, configure the newly added device. You can choose a custom name to identify it, an icon, and the area where it is located.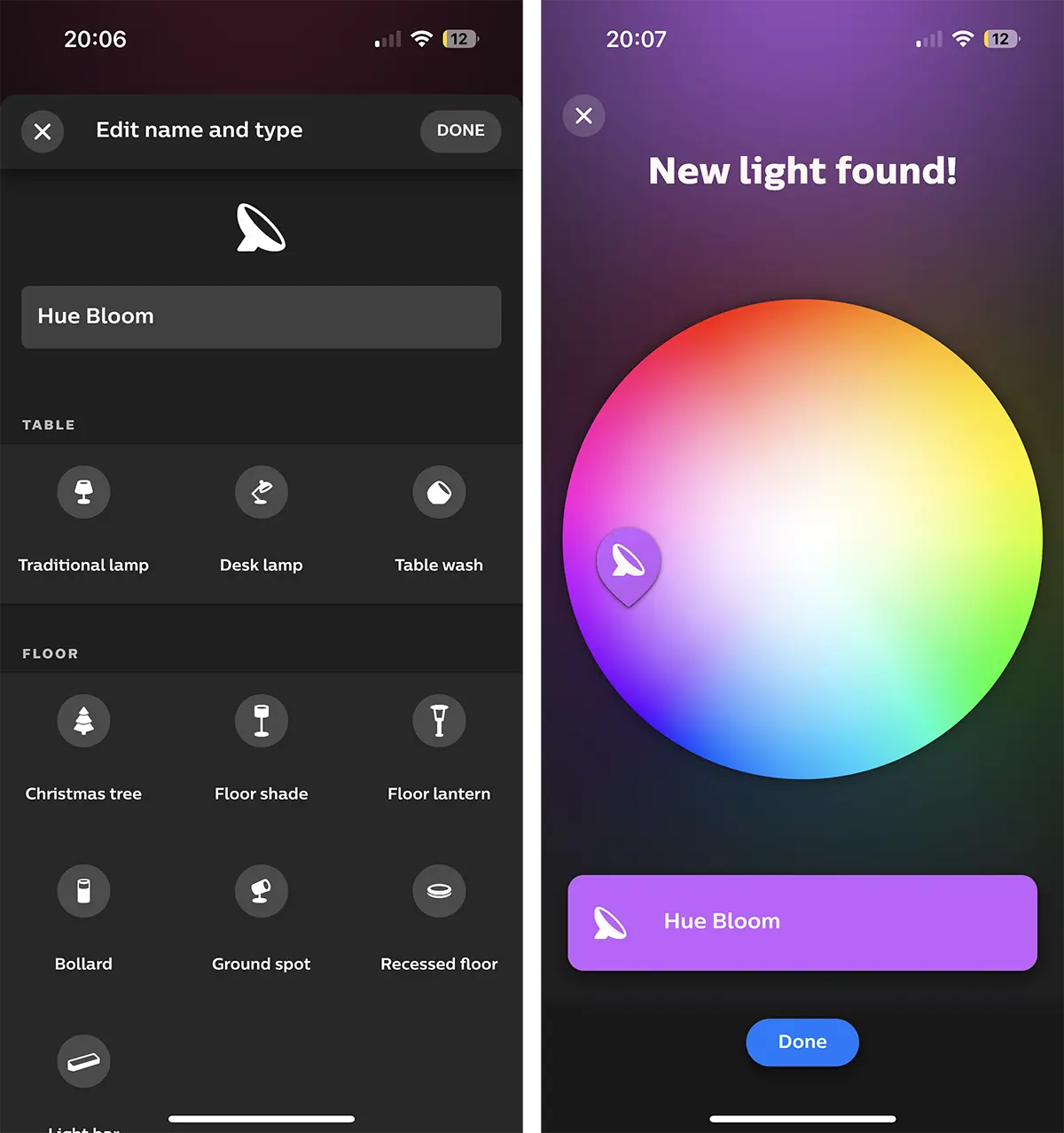 Press "Done" after you finish setting up your new smart bulb Hue. This way you managed to connect lights Hue smart at Philips Hue Bridge.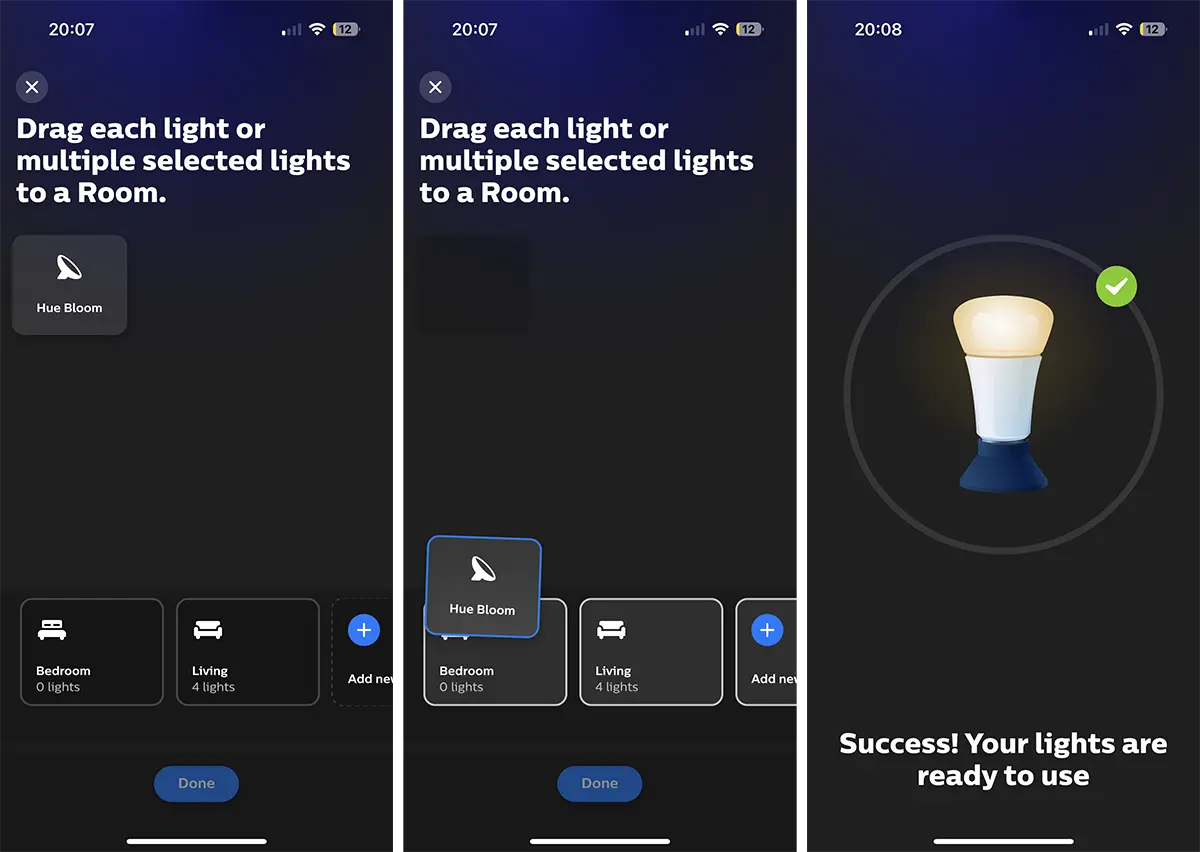 If Hue Bridge is associated with Apple HomeKit, the new smart light will be automatically present in the Home application available on the devices iPhone, iPad, Mac. This will be able to be controlled both from the application "Hue" as well as from the application "Home" or by personalized voice command through the assistant Siri.