If for various reasons you no longer want a lamp, chandelier, ceiling light or light bulb Philips Hue no longer associated with the control console, this tutorial teaches you step-by-step how to remove a Hue smart light from Hue Bridge.
In my setup I have five smart lights Philips Hue: 2x Hue Play, ceiling light Hue Bulb Flourish, table lamp Hue Flourish, plus a lamp Hue Bloom. All of these are connected to the console Philips Hue Bridge, from which I want to remove Hue Bloom.
How to remove a Hue smart light from the Hue Bridge
To delete / unassociate a Hue smart light from Hue Bridge, open the application "Hue", then go to: Settings > Lights, where you select the device you want to delete from the association. "Hue Bloom" for this example.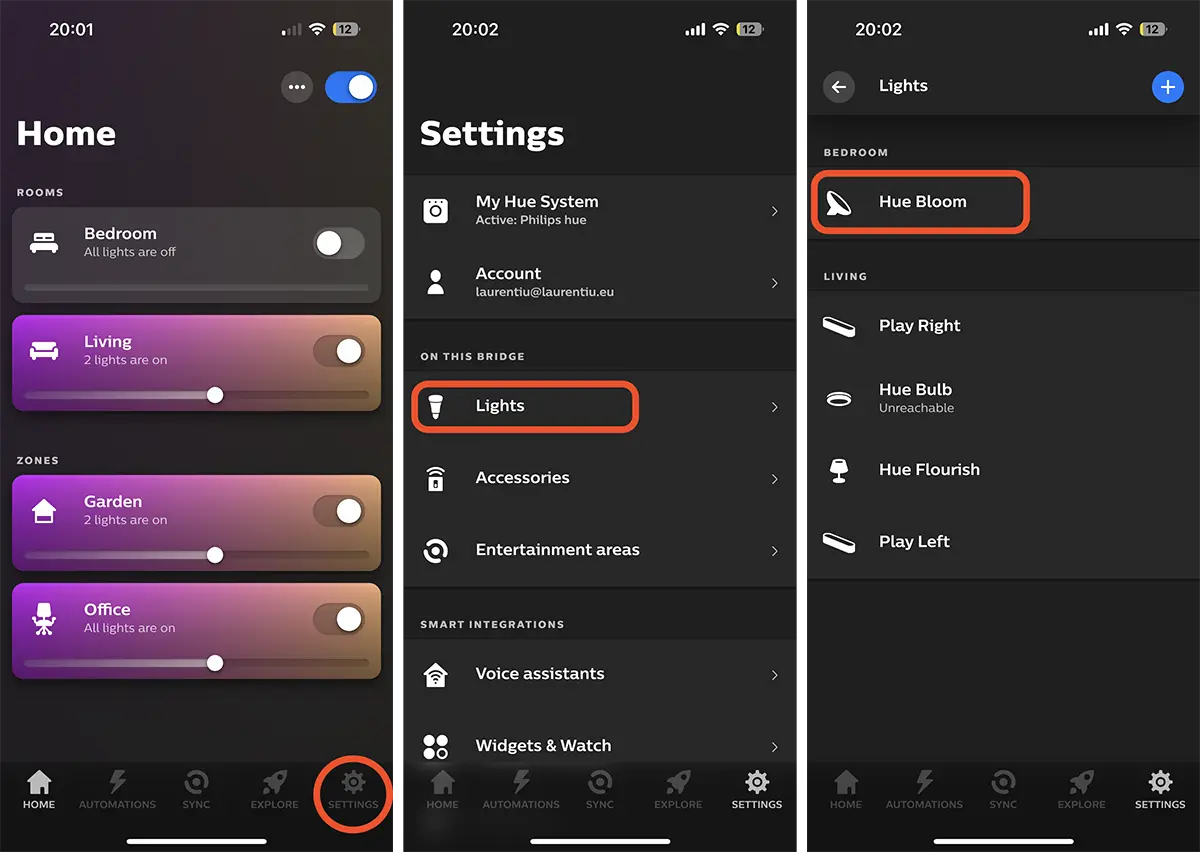 Next, press the button "Delete" to remove the lamp from Philips Hue Bridge.
You have to keep in mind that they will be automatically deleted and all light scenes of which this is a part.
Once the bulb, lamp, ceiling light, LED strip or any other device is deleted from association with Philips Hue Bridge, it will no longer be able to be controlled from the application Hue installed on the mobile phone. This is how you remove a Hue smart light from Hue Bridge.
Related:
If you have iPhone or iPad, the removed device will no longer be available even in HomeKit (app Home).