Spell checking is a function that helps us to write correctly, highlighting the underlining in red, misspelled words. Misspellings.

In our case, because there are errors reported use diacritics in words. This system check the spelling This is especially useful for those who edit documentsThose who publish articles on web sites or for students who have done various works. It is a very useful tool, but there are times when I want to be stressed by the words underlined in red. Especially if we are not fans of diacritics.
In Google Chrome for example, we may be less interested in seeing which words are misspelled or which have no diacritics. To eliminate spell checking in the browser, just enter the menu "Settings"...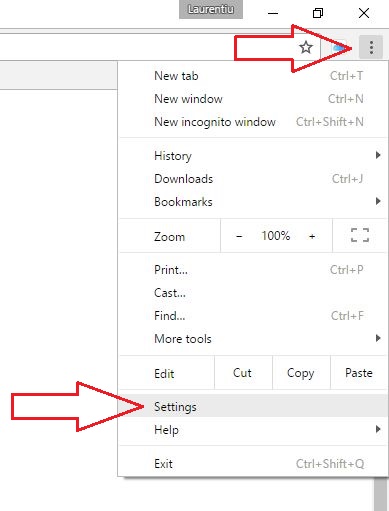 ... let's move down and click on "Show advanced settings .."...
After runs down menu "Advanced settings"Go to the" Languages ​​"and we click"Language and input settings"

Settings panel that opens, you can change the language of your Chrome browser (Ie the language that appears on the menu and settings) can add multiple languages ​​to correcting spelling mistakes (applies to those who write in multiple languages) or you can disable spell checking.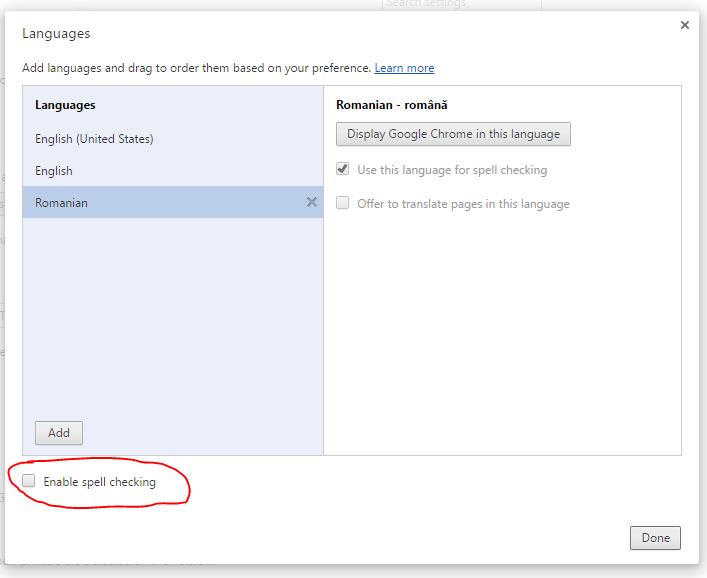 uncheck "Enable spell checking"The bottom panel settings for language, then click" Done "to save preferences.
How to disable spell checking in Google Chrome - The words underlined in red