If you are using OS X and you prefer Mac you to boot and to shut down (Or to get in the way Sleep) by carat every day after program set (in this way you will not have to start or close manually Mac, unless circumstances arise that will eventually discontinue your progarmul), you can either opt for various third-party utilities, Such as Power ManagerEither use native OS X utility, Energy Saver.
If utilities usually prefer to use Embedded instead of third-party to change various system settingsThen you can learn how to use Energy Saver to Automatic startup and shutdown schedule Ulu Maci read the provided instructions below.
How to boot OS X schedule or give its automatic shutdown after a certain time?
open System Preferences and click on Energy Saver, Then click the button Schedule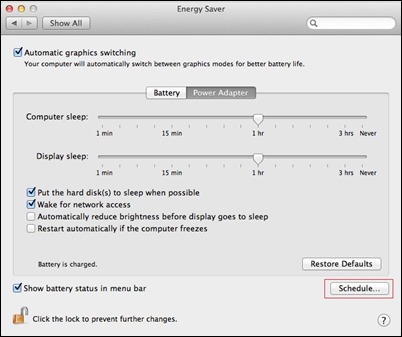 check in open dialogue Start up or wakeThen select from the first drop-down menu next to it day or days you want the setting to take effect (every day, weekdays, weekends or one day custom) and from the second menu select Now desired
and then check the second box displayed dialog, then select if you want to iClose the or to restart your MacOr just you are getting in the way Sleep, Then select the new day / days and time that this action to occur automatically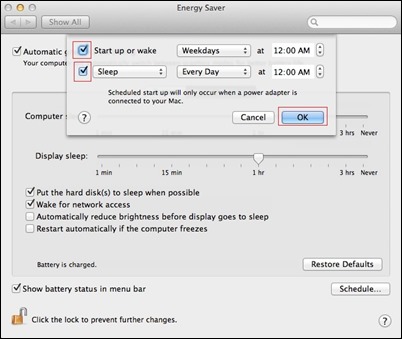 And ready. After you perform these settings, Your Mac va start and / or will close automatically depending on your schedule
Note: For your Mac can automatically start at the scheduled time, it must be compulsory connected to a power supply (charger).
STEALTH SETTINGS - How to set your Mac to start up and shut down after the schedule
HOW YOU CAN PROGRAMME Mac to boot and close set hours