In Windows 7 or Windows Vista, Folders Options can be quickly accessed by clicking on Organize in Windows ExplorerThen selecting Folders and search options from the menu. In Windows 8, Windows Explorer (or File Explorer) Is different in appearance from earlier versions of WindowsBecause the new Ribbon (similar to the Microsoft Office) Implemented in it.
If you are new users of Windows 8 and still trying to figure out how things work with this system, you probably have not figured out how to access Folder Options to set some options for Viewing files and folders.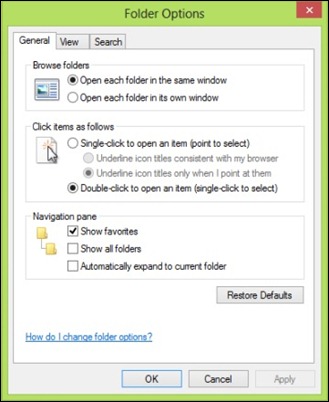 How to access Folder Options in Windows 8?
folder Options in Windows 8 can be accessed using one of two methods described below.
1. Access Folder Options through Control Panel
open control Panel (Control Panel to access the default, rather than the modern version, open Run and type control.exeThen give Enter)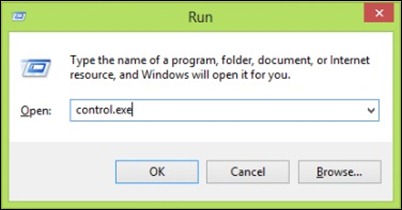 in Control Panel, top right corner, select Small icons From the drop-down next View by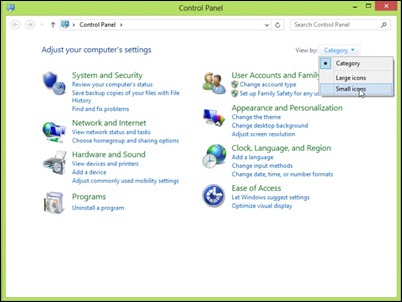 the list shown, and click identified folder Options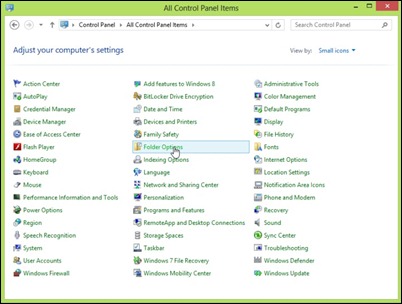 2. Access Folder Options from File Explorer
open File Explorer and open Ribbon's afista it by clicking on the arrow in the upper right corner of the window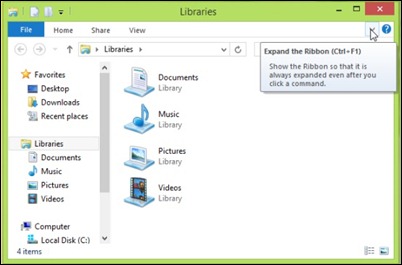 select tab ViewThen click on Options the right side of the Ribbon to open folder Options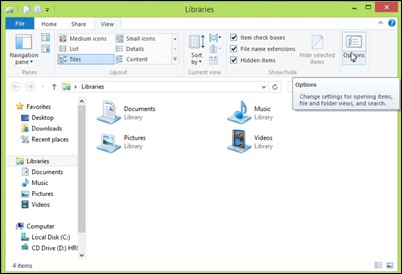 And ready. Whenever you need to do changes in Folder OptionsYou can use one of these methods to open 2 utility.
STEALTH SETTINGS - How to access Folder Options in Windows 8
How to access Folder Options in Windows 8