One of the changes made system Windows with the launch Windows 8 is the new menu Boot OptionsIt giving users access to Repair utilities system and options for changes to the startup, Such as booting in Safe ModeAnd the possibility of restoration si recover (recovery) Thereof.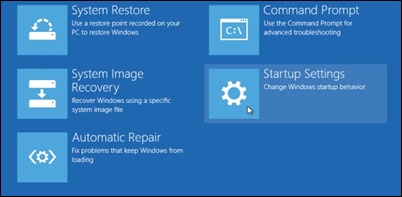 Also, with the change Boot Menu changed including how access thereof, users Windows 8 si Windows 8.1 having now available Three methods which can display the menu.
How to access the Boot Options menu in Windows 8 / 8.1?
1. Via PC settings:
open Charms menu and click on Settings, then on Change PC settings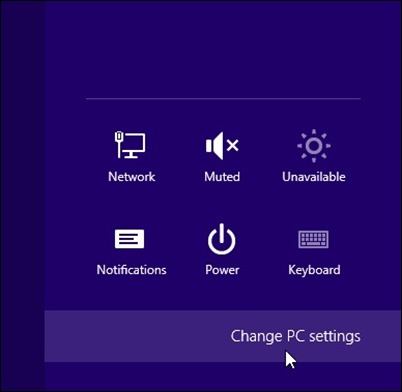 displayed window, click on General (On the left), then click on the Restart Now from under Advanced startup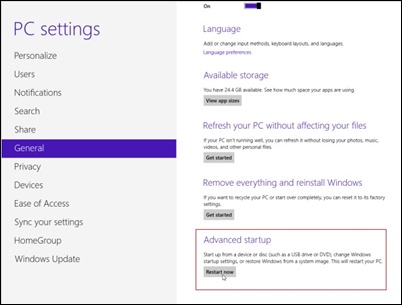 after the menu display Boot Options, Click on Troubleshoot> Advanced options to access startup options si tool sites for repair / recovery / system reset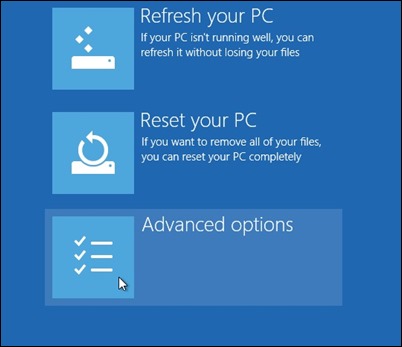 2. Through the Power Options
a faster access method the boot menu of Windows 8/8.1 It is in the Power options; open Charms bar> SettingsThen click on the Power, Press Shift and select Restart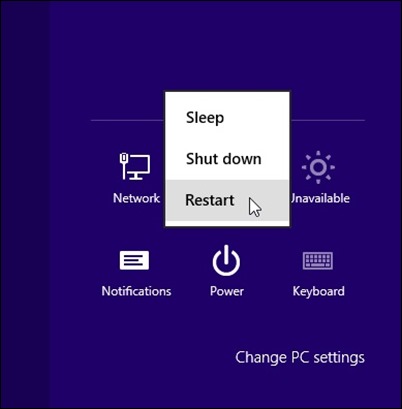 select Troubleshoot> Advanced options and so on (Also, this method allows you to access the Boot Options menu without having to login in WindowsBy clicking the button Power displayed in the lower-right corner of login screen, then pressing the key Shift and selecting Restart)
3. Via Command Prompt
open Command Prompt (Either from Win + XOr by typing cmd in Start Screen or Run)
then type the following command in the open window
shutdown.exe / r / a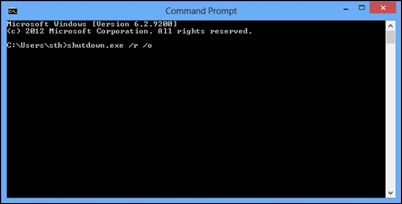 Note: If errors are detected in the system boot, Boot Options menu will be displayed automatically to give users the ability to access options for repair / recovery.
STEALTH SETTINGS - How to access Boot Options Menu in Windows 8.1
How to access the Boot Options menu in Windows 8.1