Secure Logon is a feature operating systems Windows which adds another level of security their enabling users to enter user si password for authentication without them be intercepted by any application installed in the system. When Secure Logon is enabled, users must use the key combination Ctrl + Alt + Delete for login screen to be displayed.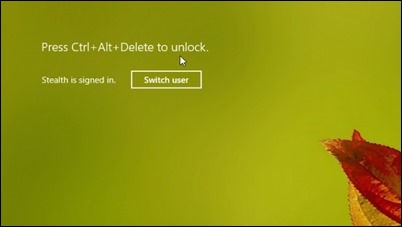 By default, this feature is disabled, but for those who want to use Secure Logon on personal computers, I can activate using one of the following methods.
1. open Run (Windows + R) and type netplwizThen give Enter. In the open window (User Account Properties) Select tab Advanced and check the option Require users to press Ctrl + Alt + Delete from under Secure sign-inThen click on OK.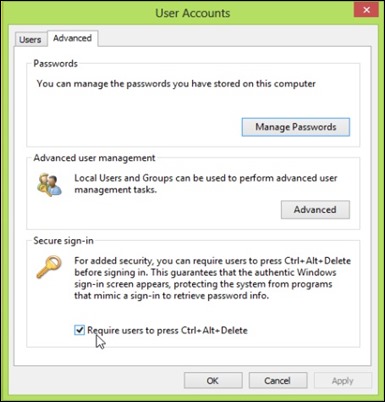 2. All in Run enter secpol.msc and give Enter. In the open window (Local Security Policy) In the left pane, navigate to Local Policies> Security Options. Then in the right pane, double-click on Interactive logon: Do not Require Ctrl + Alt + Del and select Disabled.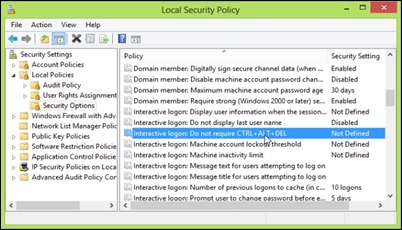 If you wish to disable Secure LogonFollow the same steps described above and uncheck Require users to press Ctrl + Alt + Delete or select Enabled.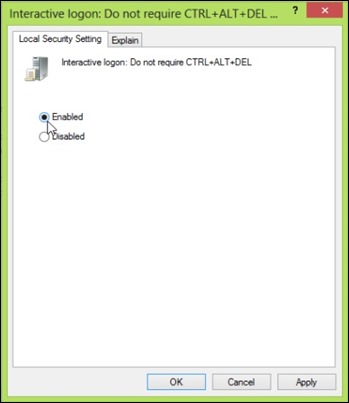 Also, to Windows utilizatotii enable / disable Secure Logon, microsoft has provided a Fix It which allows this and can be downloaded from here.
STEALTH SETTINGS - How to enable / disable Secure Logon in Windows
How can enable / disable Secure Windows Logon