One of the major changes Windows 8 is the elimination of Aero effects, Such as Aero Glass or disable others (with the possibility of reactivation), such as Aero Peek. Other aero effects that we used since Windows 7, e.g Aero Snap (Automatically maximize a window when it is pulled to the top, left and right of the screen) or Aero Shake (Prim-plan/focus bringing a window when it is "shaken") survived and Windows 8.
How Aero Glass was removed completely, it can be "revived" just partially and only with the help of third-party applications, e.g Aero8Tuner. But those who feel no effect Aero Peek (In Windows 7 Desktop users can view the active windows without need to minimize them - they become transparent when the mouse passes over the button Show desktopLocated in the upper right corner of the screen, near the time) probably will enjoy to learn that it was only deactivatedAnd can always be brought back to life.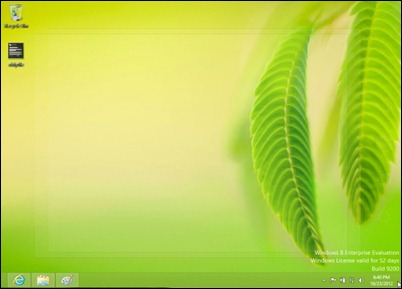 How can reactivate Aero Peek in Windows 8?
right click on taskbar and select Properties
in the open window, check Use Peek to previwe the desktop When you move your mouse to the Show desktop button at the end of the taskbar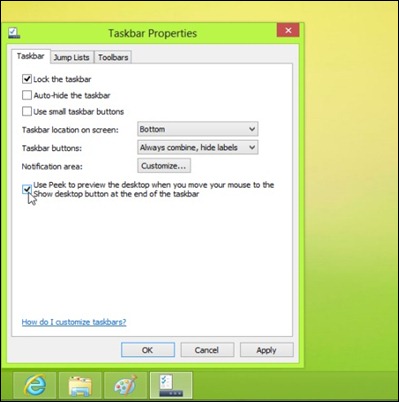 then click on Apply si OK
Another method is simple, to enable Aero Peek in Windows 8 is to give the right-click button Show desktop and select Peek at the desktop.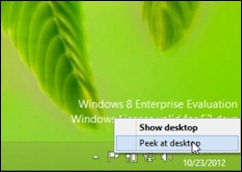 Simple as we can disable Aero Peek, Following the same steps described above (in both ways).
STEALTH SETTINGS - How to bring back Aero Peek in Windows 8
How can we bring back the Aero Peek in Windows 8