As you know, Windows 7 came bundled with some new featuresOne of them and Libraries. Although most of users have quickly adopted this feature and use it to their effectively organize folders and personal filesAre enough and those who do not necessarily see an improvement Libraries, but rather as an impediment or a way to waste time (especially true for those who do not use sub folders Users to store data or personal information).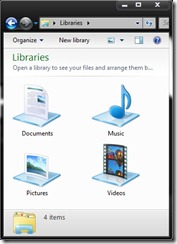 If you are among those who belong to the second category would probably be much easier to Disable Windows 7 Libraries so that they can not see anything in Windows Explorer nor in Start Menu. To disable this feature required some changes to the system registry, So we recommend that before you follow the instructions below to make a full backup of your device to avoid possible unpleasant consequences.
How do I disable Windows 7 Libraries?
Since manual editing is more complicated (involves removing several registry / key) and any mistake can lead to serious errors in the system, download the following files. reg and double click on it to disable Libraries. To check you need to restart explorer.exe Then you will notice their absence in Windows Explorer.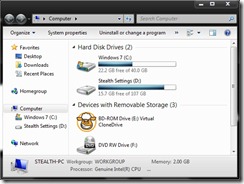 Download Disable Libraries Feature in Windows 7.
How reactivate Windows 7 Libraries?
Most likely some users will turn off (or have already disabled) Libraries will feel - sooner or later - the lack of this feature for various reasons. If you wish to reactivate Windows 7 Libraries and you forgot to make a back-up (At least partially) the registry before deactivation, then download the next file. Reg file and double click on it. After confirmation you need to restart explorer.exe to make sure that the changes take effect, then check Windows Explorer. You will notice that Libraries are back in place.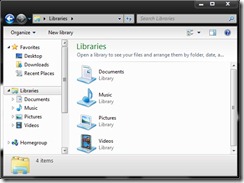 Download Enable Libraries Feature in Windows 7.
Note: For those who have a little more experience with the system registry and want to know exactly what their modifications can right-click on files. Reg then click Edit to view content.
How can mute or unmute Windows 7 Libraries (Registry Hack)