Introduced with the major update "Anniversary Update"," Windows Subsystem for Linux "has become a basic feature of"Creators Fall Update". Through Windows Subsystem for Linux, users can install and run Ubuntu and openSUSE Linux distributions on Windows 10 operating systems. Soon Microsoft will also introduce Fedora support. A highly appreciated distribution of developers and Linux system administrators.
Before installing a Linux distribution for Windows, you should know that this feature will not install a virtual Linux operating system or a compiled version specifically for Windows 10. Linux distributions are found as base systems on a computer / server and installed on Windows 10 through the Windows Subsystem feature.
Windows Subsystem is a feature based on an old abandoned project by Microsoft. "Project Astoria"Should have supported the installation and running of Android applications on Windows operating systems.
As a distribution of Linux installed as a subsystem, it it will not be able to run separately from Windows. We can compare this feature with the Wine emulator, which allows running a Windows operating system on Linux. In the same way, Windows Subsystem for Linux will allow running a Linux distribution on Windows.
These Linux distributions installed on Windows 10 also have some limitations. The biggest limitation is the lack of the graphical interface. You will only be able to run command lines in Bash. Command-line shells. That's why the feature was originally called "Bash on Ubuntu on Windows"But after adding other distributions such as openSUSE Leap and SUSE Enterprise Server, the name was changed to" Windows Subsystem for Linux ". In the near future, Microsoft will also be able to install a version of Fedora distribution.
How to install Linux Ubuntu, openSUSE Leap or SUSE Enterprise Server on Windows 10
First of all, this feature is not available for 32-bit versions of Windows. If you have a version Windows on 32-bit, it's time to make a major change and move on versions on 64-bits.
If you have Windows 10 64-bit, the first step is to go to Windows Features and activate / install "Windows Subsystem for Linux".
1. Open Control Panel> Programs → click on "Turn Windows features on or off" → in the dialog box that opens, tick "Windows Subsystem for Linux"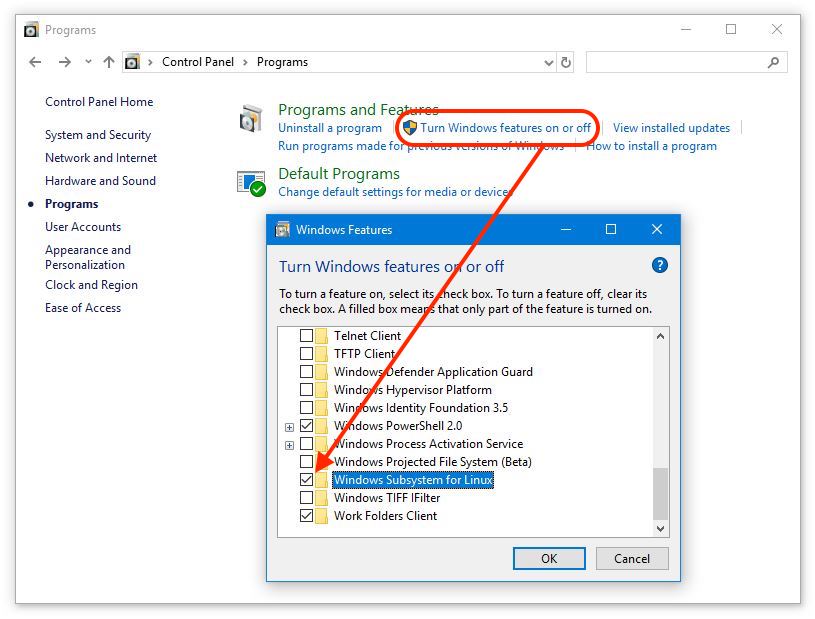 2. Click "OK" and wait until the installation of the "Windows Subsystem for Linux" feature is completed. Click "Restart now" at the end of the process.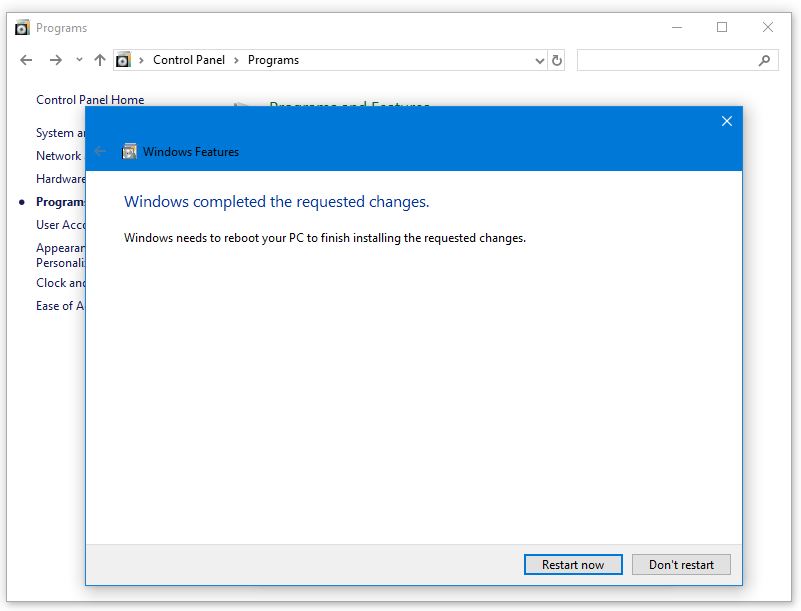 3. After restarting the computer, we open the Microsoft Store from the Start Menu and search for "Linux". All distributions of Linux available in the application store will be displayed.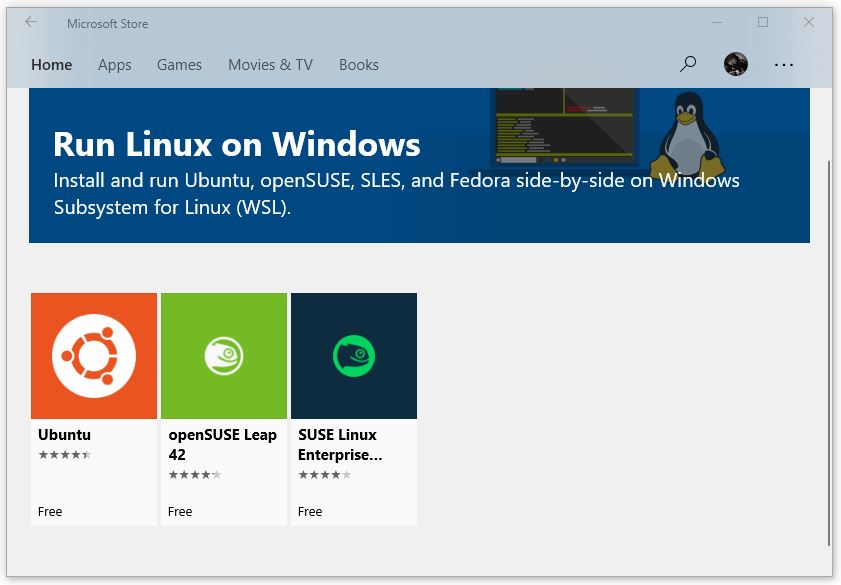 5. Select Ubuntu, then click "Get the apps"And"Get"To start the process download Linux Ubuntu and install on Windows 10.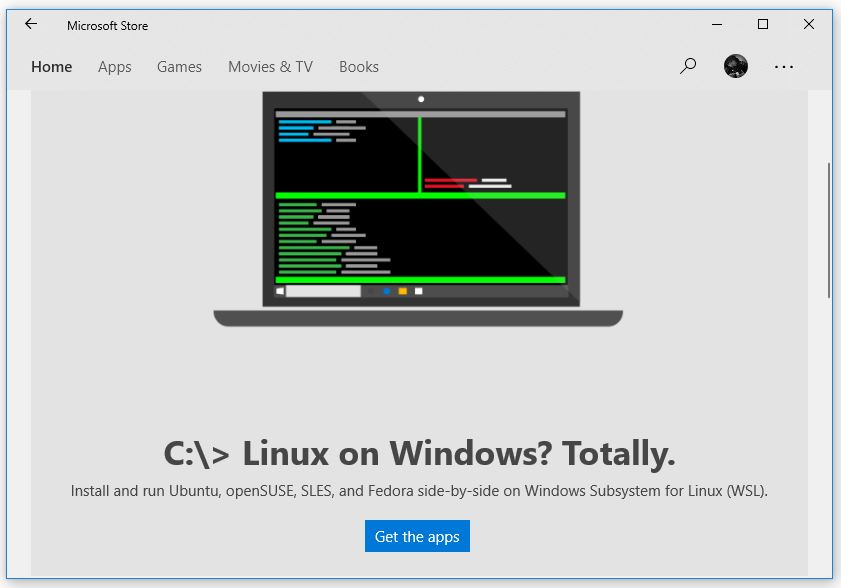 6. At the end of the process, go to Start and open "Ubuntu". Wait until the installation process finishes and set the user / password for the new system.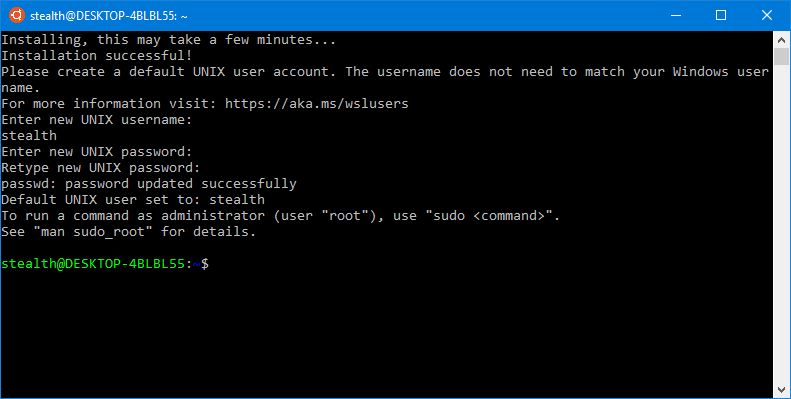 Once installed, you can use all commands and features available on Ubuntu. In this console / terminal, DOS commands are replaced with those on Linux. Both basic Linux and Ubuntu-specific ones. The first command that is recommended to run after installation is the update:
sudo apt-get update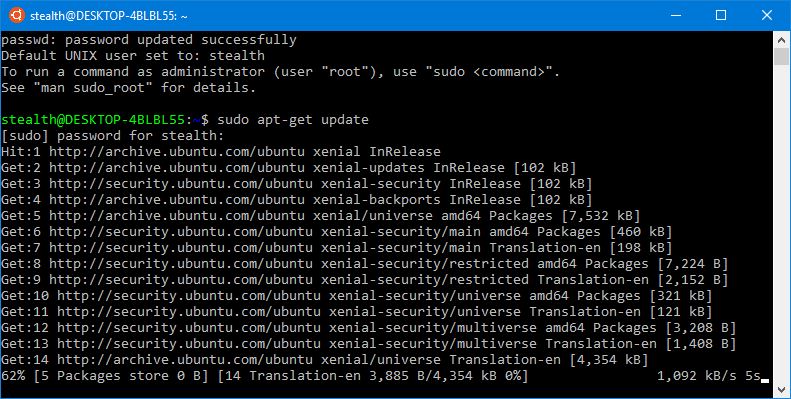 You can make a shortcut to "Ubuntu" in the Taskbar or Start Menu for quick access to the operating system console.
In the same way you can install with Ubuntu and openSUSE, SUSE Linux Enterprise. Fedora for Windows 10 is also available in the coming months.
How to install and run Linux Ubuntu and openSUSE on Windows 10 [Windows Subsystem for Linux]