If you are using PoppyMost likely already know that system will notify whenever available update new sites for installed applications App Store. Sometimes, in the case of Critical updates (Or for some applications), they are installed automaticWithout user intervention. But if you want to check list New Sites feature or changes Included in changelog and then manually install these updates, you can do this very simply by following the steps below.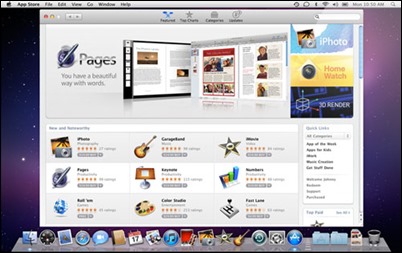 How to manually install updates for applications from Mac App Store?
A very important thing to remember for users Poppy is that Manually installing updates for applications in Mac App Store enable them to put break, to restart or to complete stop installing updates.
to manually install updates available applications, click on icon App Store available However,
window App Store open, click on the tab Update (Number of updates available will be displayed in that tab) to display List of applications they are available updates
if you want to make Install all available updates at the same time, Click the button Update All displayed in the upper right corner
If you want to install individual updates, Click the button Update displayed next to each application that is available for update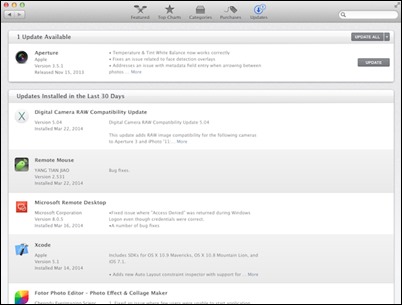 If you are not sure if you want the new Feature Links or changes brought by a new updateCheck first the changelog available for it listed under application description in App Store. Also, in the case of Automatic updatesFor their installation most likely you will be asked to first put Apple ID si password for it.
STEALTH SETTINGS - How to manually update apps installed from the Mac App Store
How can manually update applications installed in Mac App Store