In order to avoid operating system operating errors Windows, starting with Windows Vista system files are protected WFP (Windows File Protection), such that users or applications installed you can not modify these files. WFP protection consists in setting a ACL (Access Control List) That only allows the user TrustedInstaller modify file permissions protected, that any users group Administrators nor system can not make changes to their default. Therefore, users who want to modify the operating system that requires permissions on files protected, Must first take control of those files (take ownership). Since granting permission on file system by changing the owner's makes them become vulnerable against the dangers of hackers and / or VirusIt is recommended that after you finish any operation that requires permissions on those files, TrustedInstaller restore as owner thereof.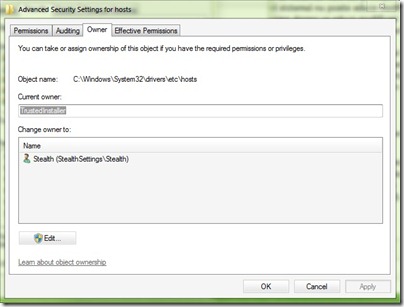 How can we restore TrustedInstaller as owner of In system files? Windows Sight yes Windows 7*
Careful! Before restore TrustedInstaller the owner of a file system restore the default permissions / initial thereof (or at least modify permissions for the user that you took control of that file Full Control in Read & Execute).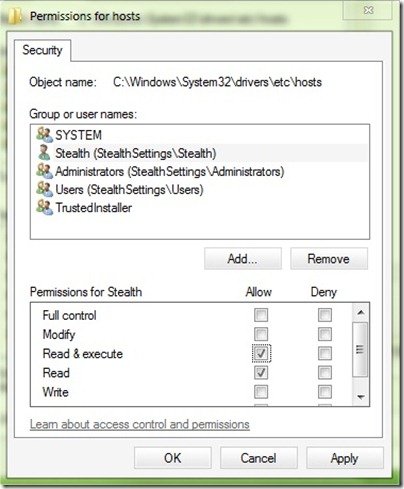 identified file system (Folder, registry, etc.) on which you have granted owner permissions, Right click on it and select Properties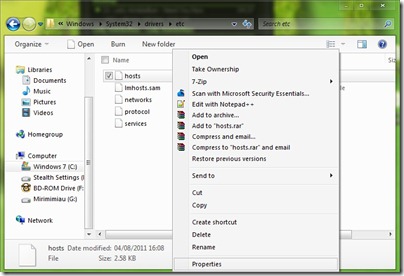 select tab Security and click on the button Advanced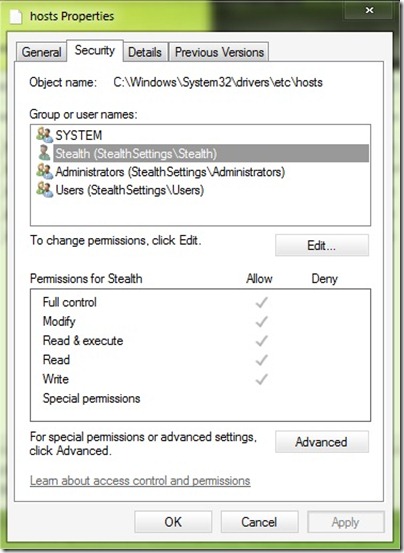 click on the tab Owner then click on the Edit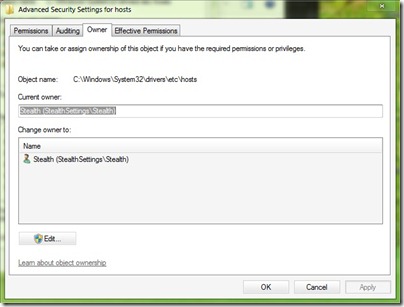 if TrustedInstaller not among the users that can be selected as owner, click on Other users or groups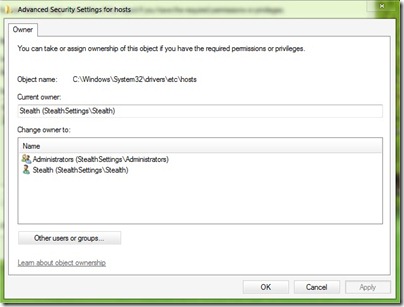 enter NT SERVICE \ TrustedInstaller in the field below Enter the object name to select then click on Check Names> OK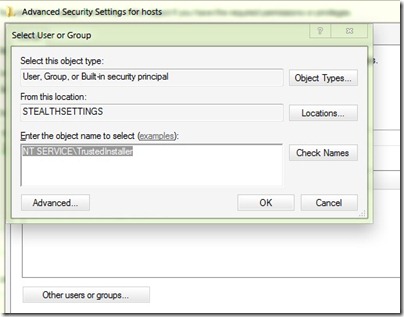 select TrustedInstaller display of users under Change owner toThen click on Apply si OK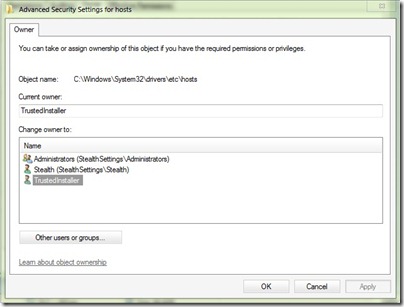 And that's it. Owner of the file system is again TrustedInstaller.
If you have multiple file systems on which you have to take ownership and control over which you have changed the permissions, follow the instructions above for each of them. If you want to chown change a system folder and all files in itBefore chown make sure you checked Replace owner on subcontainers and objects.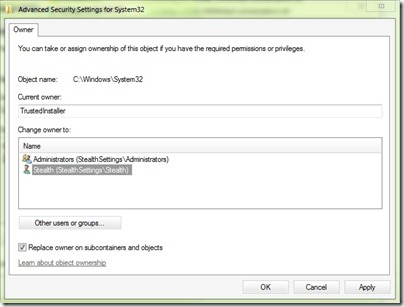 Note: Not all files have the owner default username TrustedInstaller therefore does not recommend setting it as the owner of any type of file, otherwise you will not be able to edit files in question until you take back control of their take ownership .
* Tutorial only valid for Windows Vista, 2003 Server, Windows 7 and 2008 Server
STEALTH SETTINGS - How to restore TrustedInstaller as Owner of system files in Windows
How to restore TrustedInstaller as Owner of system files in Windows