Most users use it external bluetooth devices. Mouse, keyboard, the external speaker, Webcam, soundbar, selfie stick, etc, connected to your smartphone, iPhone, Mac or Windows 10.
Most of the devices appear in the list of "available devices" with the brand name or the manufacturer. An example is "Magic Mouse"On Apple.
When we connect one mouse Apple bluetooth on a Mac, its name will be composed of the username plus "Mouse". In our case, the name is "Stealth's Mouse". This name will be kept when this mouse is connected to a PC or laptop cu Windows 7, Windows 8, 8.1 or Windows 10.

Unfortunately on Windows we have no chance to change the name of a device connected via Bluetooth, and to change the name of a Magic Mouse we need a Mac or MacBook to connect to.
How to change the device name of a mouse Apple (Magic Mouse)
1. We connect the Magic Mouse to a Mac or MacBook
2. Go to "System Preferences "to" Bluetooth ", right click on the device, then click on" Rename ".
3. Enter the new device name. You can choose any name you want. "Magic W10 Mouse" in our case.
4. Click "Rename".
At this point the name of the mouse Apple was changed to Mac. If it was previously connected to Windows 10, he will keep his old name.
For Magic Mouse to appear with the new name on Windows you will need to remove it from the list of Bluetooth connections, and re-open the mouse. After reconnecting to Windows, it will appear with the new name.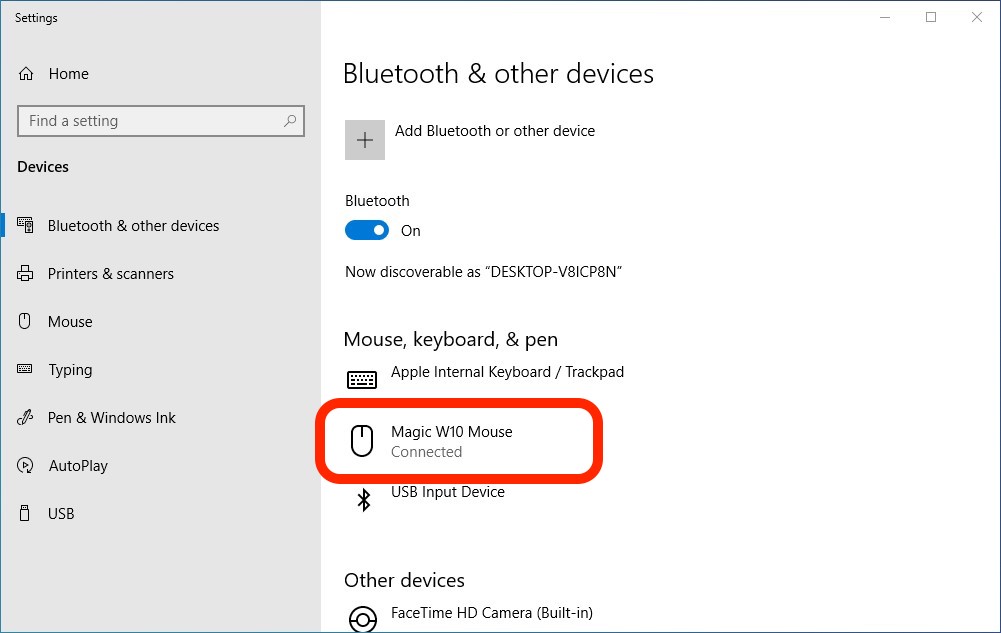 Note, however, that it is not advisable to use it Magic Mouse on a PC or laptop with Windows. This device has many features compatible only with macOS, operating system for which it was designed. As otherwise it is not advisable to use a normal mouse Windows on Mac.
How do we change the name of a Bluetooth device (Apple Magic Mouse) in Windows 7, 8, 8.1 or Windows 10 [Rename Bluetooth Device]