This article is out of date. Windows Vista is an operating system retired by Microsoft and we do not recommend its installation and use.
All download links have been deleted and we recommend that you access the official Microsoft site to download new and original versions of Windows.
Some time ago I published on stealthsettings.com download links for ISO images cu official versions unchanged, Of Windows 7. With them, users can test for 30 days this operating systemAnd if they are in possession of a license code, I can activate to use it for an indefinite period on computers endowment.
Because I have received several requests from users in today's post we publish download links Operating System Windows Vista Ultimate SP1All official versions, genuine and unaltered, provided the same Microsoft partner, digital River.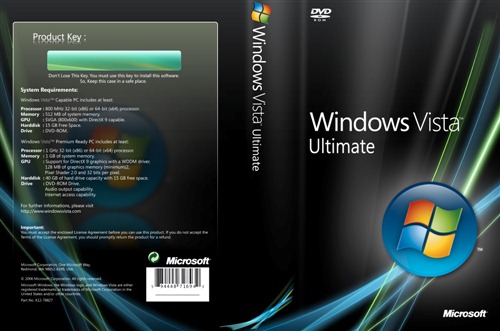 Many contain links three setup files, Both 32-bit version and for the 64-bit, Namely a file .exe and two files . WimNecessary to create a installation disc (Run the EXE file to extract the setup files in the .wim files, then use Windows 7 USB / DVD Download Tool to create the installation disc).
Download Windows 7 USB / DVD Download Tool
Note: To use the setup files for Windows Vista Ultimate requires a genuine license code.
STEALTH SETTINGS - Download Windows Vista SP1 Setup Files (Original & Untouched)