Play RadioIs the first radio station Buzau with the largest audience, which carries Internet only. He addressed listeners of all ages across the country. Send daily hours 24 24 to www.playradio.org.
Play Radio not only diffuses hits present, but includes all kinds of music and pieces who were established 90 the years until today.
Team professionals, Specialized programs, items of interest and news are just some of the elements that are complementary to recipe and that make our work complains si advertisement very popular.
To these are added Sponsored programs, Whether general or specialized interest.
Play Radio www.playradio.org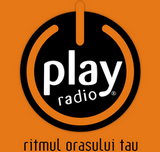 Play Radio - listen.pls :)