blog for a few moments. Was Easter (Happy eggs!), It was 1 May (Toledo, dark. Well I drank coffee at Galati... Thx: *).
I know many of you were worried present My blogs and Y! M. I understood that bets were laid on behalf of my disappearance .... "He died in a serious car accident!" "She remarried," "chasing rabbits and goose"(Return to" wild goose "later. Involving more walls.)" He won 32048329048329482 EURO lottery and fled abroad with a kid of 16 years, "" Committed director of underdevelopment in Eugen"" Certainly he was on OTV ... ala ... ala lover Elodiei ... .. "," I thought I saw one day ... He served with sweep through Market Dacia ... "" It is pre electoral campaign ", etc. degetzele bent and spare parts.
Well ... gossip and rumors. In reality, I've killed a terrible laziness I worked on several projects team (myself with watching and Eugen keys. In the team, I say!) I ran until I'm tired, I expected until I bored, I spun in a circle handful of ...variant (That's about a year ...) so I chose the more complicated, I broke contracts friendship smart, intelligent, cute, beautiful and money (if you do not understand about you is vb. delete my number from the phone book.), I have given up obsessions of ladies feed the superiority complex, I gave my lose During the dumb beauties (To be made ...) I trained sellers from Non-Stop in the corner. I enter the store, they stretch me 1 Kent package until you get to the counter, etc routine. okay ... 01: 04 and feel like I have to go, to go down in Bucaram, make my coffee strong and sweet, to give TV on Reality TV ahead and smoke a cigarette behind glass on TV. ntz ..
Night.
"Enter your PIN code and say my password"
Ahh ... and yes, I played on Photoshop: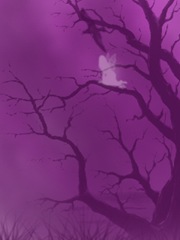 too many rotten crotch so I can go up there and Red Bull , I left ... ;)
back ...