Most of the time, when we say VPN we think about it private network who to us protect your online identity or allow us access to certain types of content that we have limitations in our location. Well, VPN (Virtual Private Network) can also be seen as an efficient method of security when we have access to sensitive remote data.
Un network administrator or web servers / e-mail, prefer to use most of the time private networks (VPN) to access connects to the infrastructure. The advantage is that it is eliminated the risk of interaction with third factors who could stand between the internet connection from the device, offered by the Internet operator and the remote infrastructure. Furthermore. VPNhaving it Dedicated IP, the infrastructure may be set to allow only connection from that one IP. It eliminates the risk of connecting unauthorized persons, even if they have a username / password.
Many providers offer VPN services, and the costs vary depending on the connection speed, the volume of traffic made through VPN, dedicated IPs and features.
In the autumn of last year, CloudFlare launched application 1.1.1.1 which allows Android and iOS smartphone users to connect to a company VPN service. Free of charge. Once connected through the 1.1.1.1 application, DNSCPC (Domain Name System) the Internet operator to which you are a subscriber will be changed to the one assigned by Cloudflare. It changes practically IPthe "exit" in the internet, and the data traffic between the accessed source and the device will pass through the VPN service from Cloudflare. At the same time, the "outgoing" IP on the internet is changing. This way you will be able to get rid of geographical restrictions put up by certain sites.
Compared to the classic VPN it offers Privacy and will do anonymous browsing, the one offered by Cloudflare is a little different. If a major event, such as an online crime, occurs while you are connected to the VPN provided by Cloudflare, you should know that real IPs and device identification data are stored for 2 years by Cloudflare. In addition, the 1.1.1.1 service does not guarantee that the same Internet outbound IP will always be assigned when you have a VPN connection. However, CloudFlare has developed 1.1.1.1 to provide added security to those who connect to sensitive information on networks WiFi public, unsecured. In these scenarios, using VPN 1.1.1.1 will provide a secure "tunnel" between your device and the server or service you connect to over the Internet. Encrypted connection provided by VPN will not allow access of third parties on the data path. The image below shows best how a VPN works.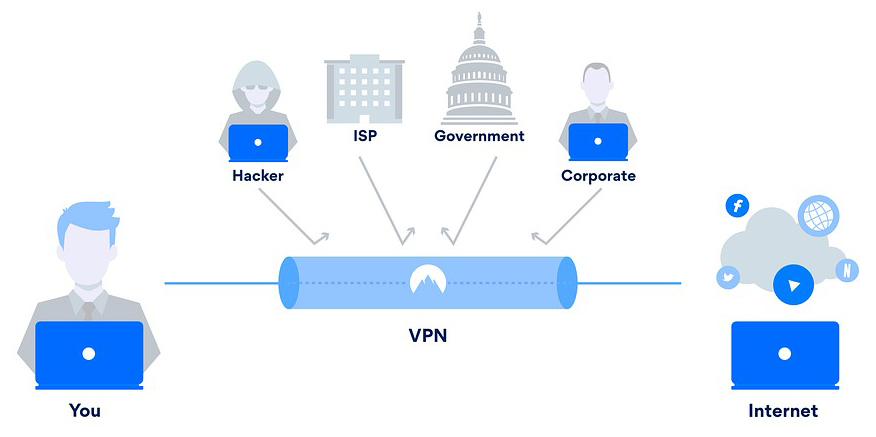 Cloudflare has moved on, and launched this fall WARP. A service integrated into the application / service DNS 1.1.1.1 Cloudflare, which will not hide its origin, adds additional security by additional encryption of the VPN connection.
And this additional service is free, but to avoid network congestion, for a fast and stable connection, Cloudflare offers WARP + with monthly subscription.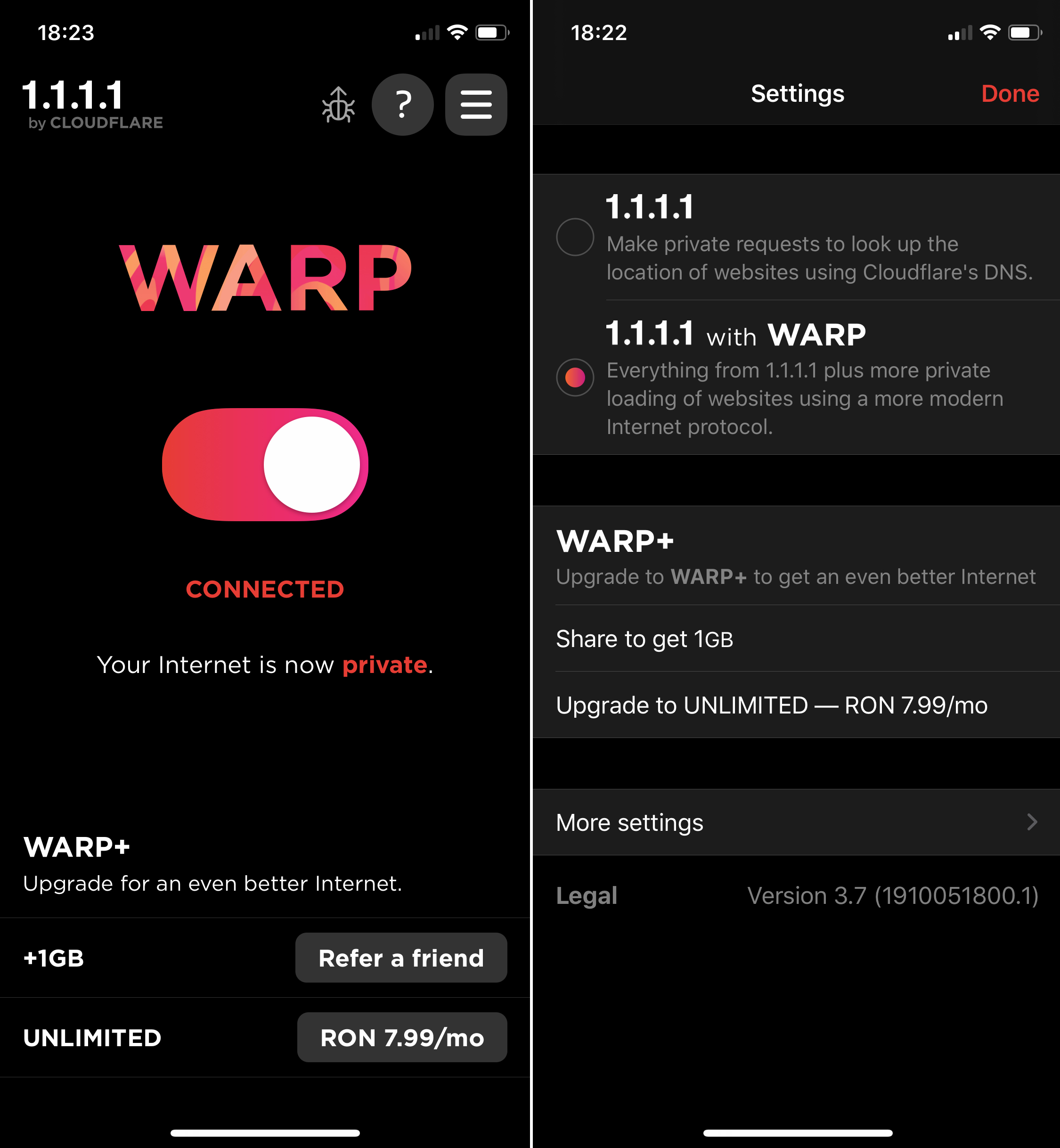 From our tests we noticed that leaving the VPN permanently active on iPhone, consumes battery quite quickly through the background process, but it is advisable to install 1.1.1.1 and activate the VPN when you are connected to an unsecured WiFi network in a mall or public space.
The 1.1.1.1 application (by Cloudflare) is available for free in Google Play si Apple App Store.