Microsoft has brought a new update for Windows 11, included in the release Insider Preview (Canary). Windows 11 Insider Preview 25941 brings a number of notable changes to advanced display settings (Dynamic Refresh Rate), "Cast", plus solving some errors from previous versions.
In this preview version for Insiders, you'll notice that there have been some changes to the advanced settings page for displays, accessible from the menu: Settings > System > Display > Advanced display.
After activation "Dynamic Refresh Rate", Windows 11 dynamically adjusts the refresh rate to the value selected for a help save energy.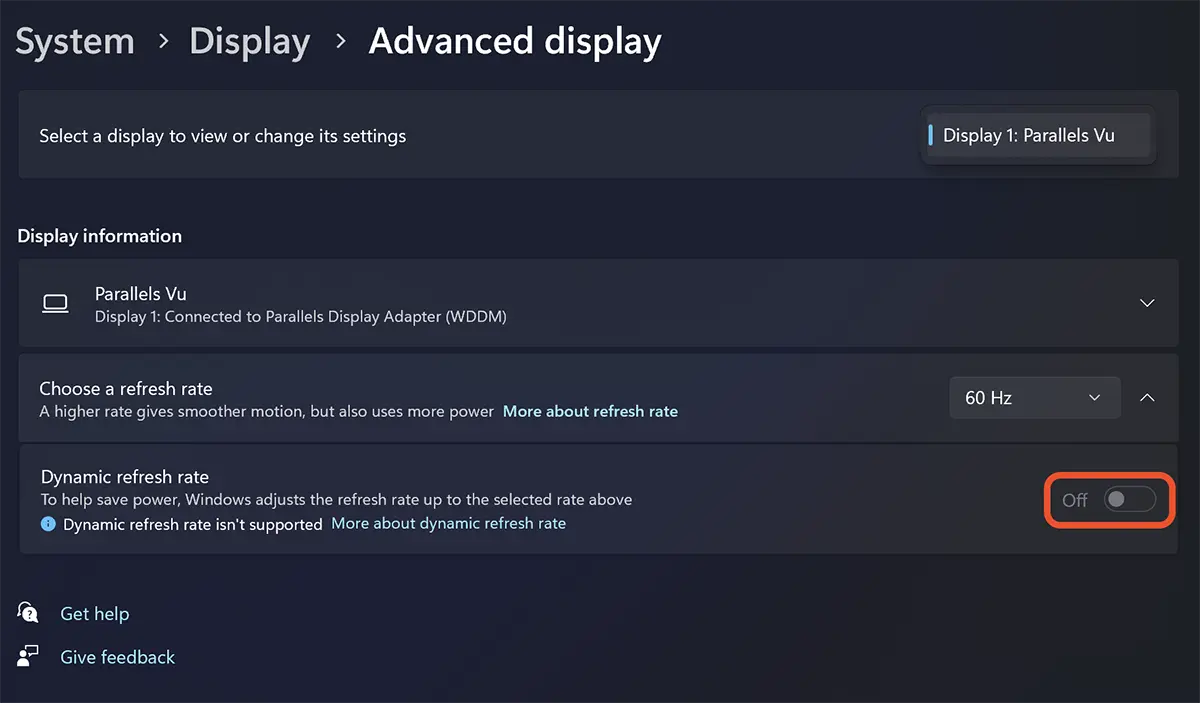 Additionally, small changes have been made to inform users of limitations (related to the display or the cable used) that may not allow you to set a high refresh rate when using a high display resolution. When selecting a refresh rate, you may notice that some refresh rates will display an asterisk. This means that in order to select that specific refresh rate, the display resolution will need to be changed to one that supports the selected refresh rate. This behavior occurs when there are limitations caused by the cable or display capabilities.
Cast-in Windows 11 Insider Preview 25941
Besides Dynamic Refresh Rate, Microsoft has made improvements to the feature as well Cast, already introduced in Build 25926. Menu "Quick Settings" now has additional support for users who are having trouble finding nearby displays and resolving connections.
In addition to these novelties, a number of errors and bugs present on previous versions have been resolved.
Fixed issues affecting context menu and command boxes in File Explorer, making them transparent and non-functional to the touch.
Fixed issues affecting launch reliability File Explorer.
Fixed issues that caused Japanese and Chinese IMEs to not work correctly in certain apps and not work properly in the File Explorer search box.
Fixed an issue that caused the panel to close "Settings" when viewing detailed battery usage.
The new options for adjusting intensity and enhancing colors in "Color Filters" now have labels.