SkinCPC default (The default graphical interface) to Opera 11.50 not bad, but those who are crazy interface Aero, transparency a Windows 7, Can set a skin for the Opera browser in tune with Windows Aero 7 Themes.
Download & Install Windows 7 Glass Skin on 11.50 Opera
1. Open your browser and press keys Shift + F12 to open "Appearence". Panel where set the skinSites and colors on Opera skins.
2. In menu skins settings ON as a default option "Show installed skins". tick "Find more skins"Dropdown list and go to skin the" V7.Glass"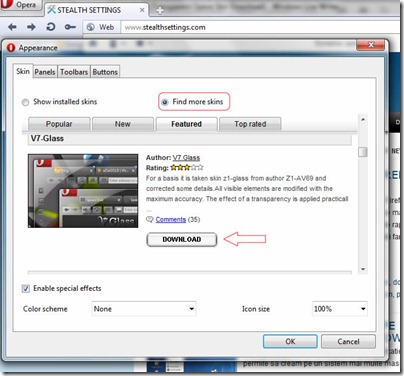 3. click 'Download in English"And in the dialog box that opens, click"Yes"To apply the new skin.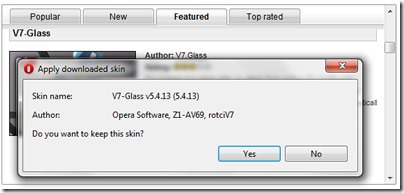 After the application we will have a completely transparent skin.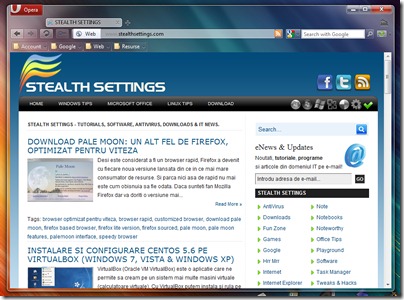 Skin-effect supports all color schemes (Change color scheme). Crimson (which looks more like a pink skin), Sea, Blue, Red, Indigo, Gold, Jungle, Sand skin ... etc.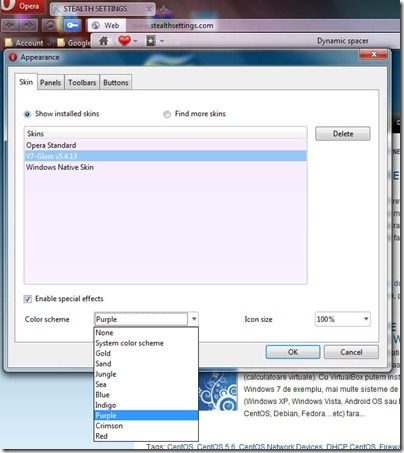 If your skin Glass V7 no longer available download list from "Find more skins"You can download from the link below.
Download in English Windows 7 Glass Skin - Opera
Opera skin installation from a file. Zip.
1. Close the browser.
2. Copy the archive. Zip the skins in the installation folder of your browser.
C: Program Files (x86) Operaskin (for 64-bit systems)
C: Program FilesOperaskin (for 32-bit)
3. Open the browser and press the keys Shift+ F12.
4. Select V7-Glass v5.4.13 and click OK.
Download, Install & Change Skins in Opera Internet browser.
Windows 7 Glass Skin for Opera 11.50 (Transparent Opera Skin Download)