Popularity online storage services (cloud) Has greatly increased in recent times, and many of their users are not limited to use only one such serviceBut rather to increase the number of options, opening accounts several cloud services of this kind. While using several such online storage services guarantees more storage space (Especially if we refer only to the space provided free)Administration different accounts can become quite irritating (bearing in mind that must be accessed different sites and are used different clients to access files stored on the accounts). If you use more and cloud storage customers and often get caught up in userele si passwords different, or feel that access by one them is rather a waste of time, the solution is MultCloud.
MultCloud is aun free which allows users to access all cloud accounts created and files stored these in one place.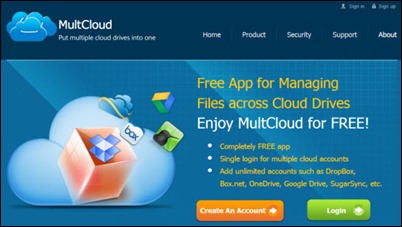 Cup will Create an account the MultCloud, log in, then click on the Connect to your first Cloud Service and start adding various accounts for online storage services used (in addition to popular cloud services such as dropbox or OneDriveYou can add and ftp accounts or WebDav).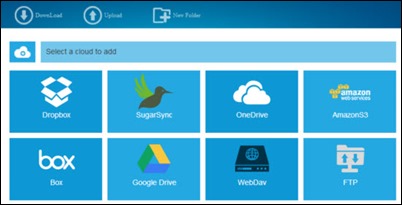 After adding cloud storage services in MultCloudWill need to allow access to your accounts on those services, then you may access and browse through all the files stored on them in one place.
File manager MultCloud works like Windows / File Explorer from Windows: Added services are listed in a narrow panel on the left and right are displayed files and folders stored on them. In addition, the manager comes with some programs de read / display different types of files stored by the user and also the files can be copied directly from one cloud service MultCloud other (right-click on the file> Copy To).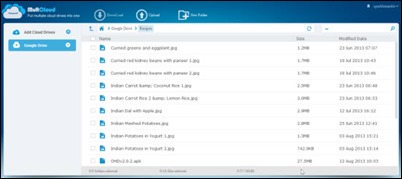 MultCloud is currently available only through website, Nexistand another client available for this web service. To create an account and to use more cloud storage services in one place, click on the following link:
STEALTH SETTINGS - Manage all your accounts in one cloud storage like with MultCloud
Manage all cloud storage accounts in one place with MultCloud