It's not a very stressful thing, but for some users who frequently work in Terminal on macOS / OS X, displaying the Mac name and username takes up space on the command line.
The first line that appears when you open PortIt is informative. It displays the date that occurred last authentication system.
Last login: Sun Jan 8 20:51:55 on ttys000
In the second line, which is maintained on each command line are displayed in Terminal: username system, computer name (MacBook Pro), current folder (~) and username (Stealth). It wouldn't be annoying, but as I said at the beginning, it takes up unnecessary space. The only useful information in this "info" is the name of the current folder.
To eliminate / to hide user name, computer name and user community must follow some simple steps:
1. open Port > Preferences > the tabShell".
2. Under "Startup"Check the option"Run command"And we add the line:

PS1 = "\ W \ $"; clear;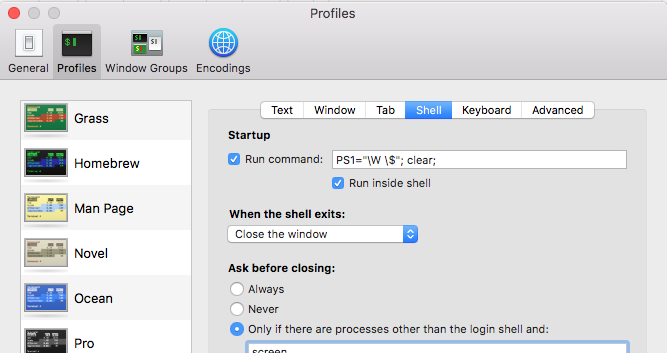 3. After we add the line above to be executed launch, close Terminal.
4. Reopen the application.
Now the screen in the Terminal is cleaner. The username, username, and computer name no longer appear at the beginning of command lines.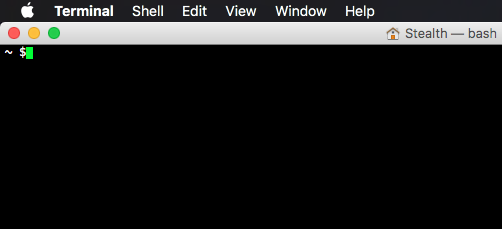 Remove / Hide MacOS Computer Name & Username from Terminal command line.
The tutorial was made macOS Sierra 10.12.2 / MacBook Pro.
Hide Mac name and username in Terminal - macOS